Doubt Builds Trust - Elizabeth Zagroba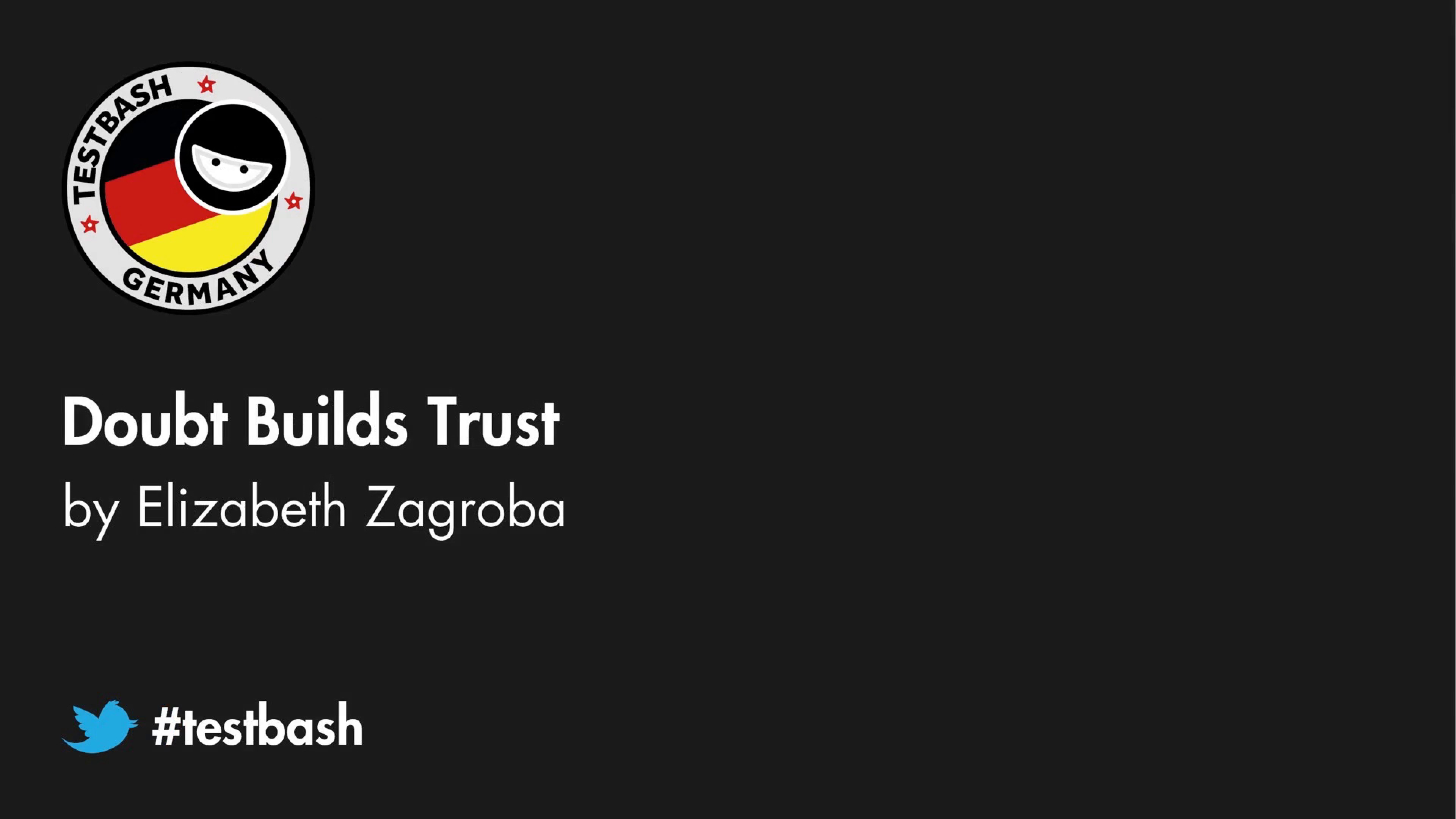 Description:
In an uncertain world, your team wants answers. Project managers want to know when you can ship. Project owners want testing to be done. Developers want to know that you've caught all the bugs. Testers can find jobs getting paid to assure people of a product's quality. But I don't trust testers who always say yes, because eventually a bug gets through, a deadline is missed, or a commitment is broken. Testing is not quality assurance. I trust the tester who expresses doubt. Doubt builds trust.
In my talk, I'll explore how safety language, specificity, and nuance should color everything about the way we work. Testing software means engaging with uncertainty, and our communication should reflect that. Saying "I don't know" can spark the beginning of a dialogue. Being able to admit the possibility of an unexplored path, a unknown interaction, or a fallible memory makes the difference between a team that moves forward and a team that stagnates by digging up evidence of mistaken certainty. We'll get thinking about why it's most important to say "I don't know" in an interview and how admitting doubt can help a tester find an environment where they can thrive.
Takeaways: I want to give testers the power to be vulnerable at work. Rather than staying silent, testers can start admitting what they don't know to get better explanations for themselves. If they're already a pro at this themselves, they can encourage their teammates to voice their questions and foster an environment where this is encouraged. Testers will be able to:
Approach situations with humility and a desire to learn.
Refrain from mocking or judging those who know less than you.
Consider the privileges that allow you to gain knowledge others haven't.