Rebooting Your Career and Your Life - Ciprian Balea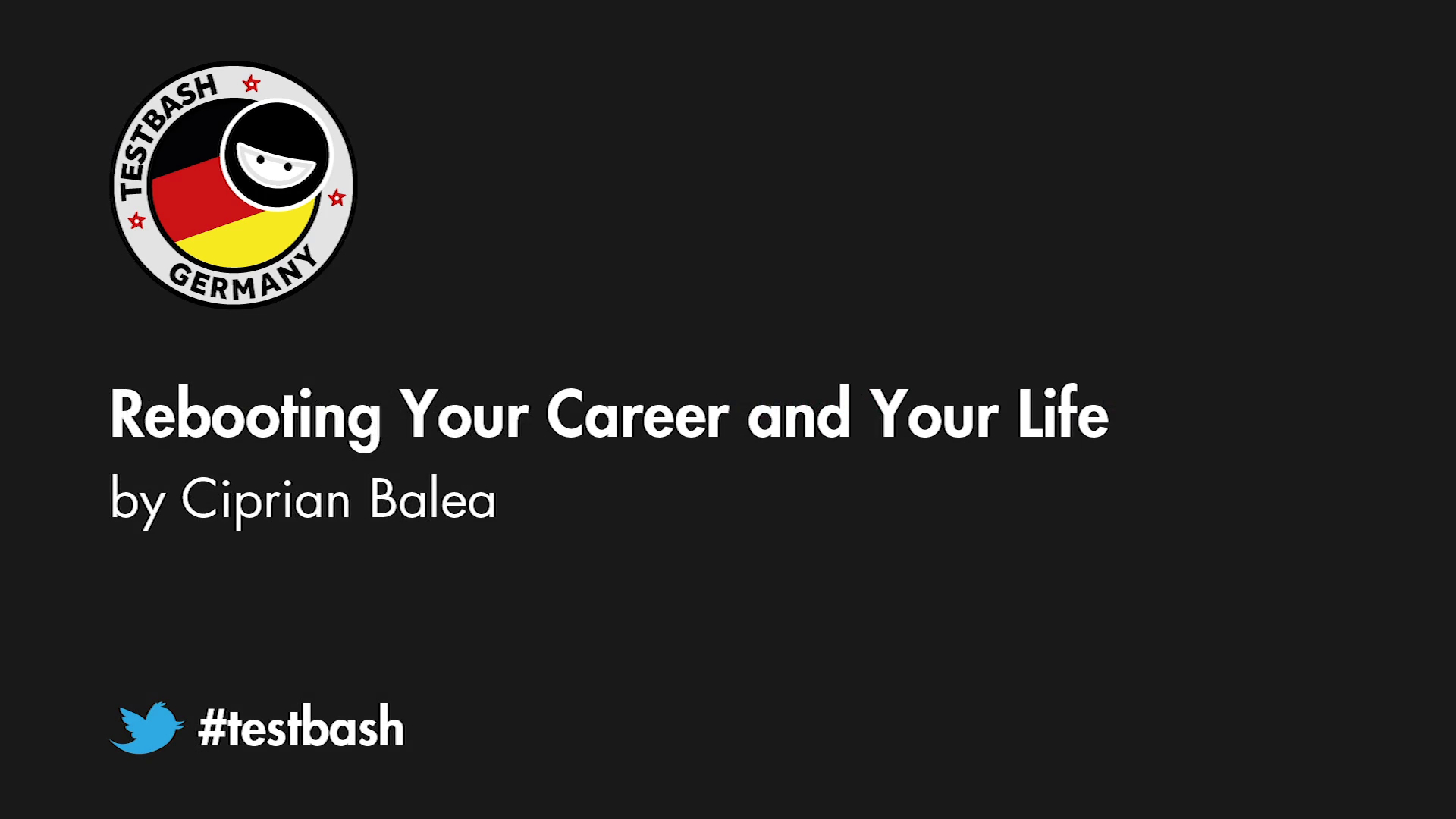 Description:
After spending too many years in glass buildings looking at the world through a 15-inch display, getting promoted and being an exemplary employee, but not really enjoying it, I decided I had enough of the office life. My turning point was a Google search for "remote software testing jobs". Two weeks later I quit my job.
In the years that followed since then, I've travelled to dozens of places, coded on top of mountains, attended meetings from beaches, ran daily stand-ups in bars and held project brainstormings on yachts. I also take part in long-term volunteer projects outside of the software industry.
Rebooting your career and your life in this manner takes courage. It's not something you do on a whim, but it's worthwhile if you do it the right way. I've seen people succeeding and thriving or failing miserably.
This session will teach you what you need to know and do before venturing freelance. It will describe what you can expect when reality crashes in, a few days after quitting your cosy job and how not to go crazy. It will tell you how online job interviews go with strangers you don't even see their faces but radiate greatness through their voices alone. It will teach you how to bond with team-mates you only meet through a screen and tie such good relationships that they step up for you when you almost get fired. The talk will also give hints on how to handle legal stuff, accounting and productivity tools.
Takeaways
you will know how to evaluate yourself if you're ready to go freelance
you will understand the risks and benefits of freelancing
you will know what type of remote jobs to be looking for
you will learn how to handle the transition to the freelancing life
you will learn how to manage your work to be productive while working from anywhere