Rick
Lena Wiberg
Nancy Kelln
Cassandra H. Leung
Jack Taylor
Richard Bradshaw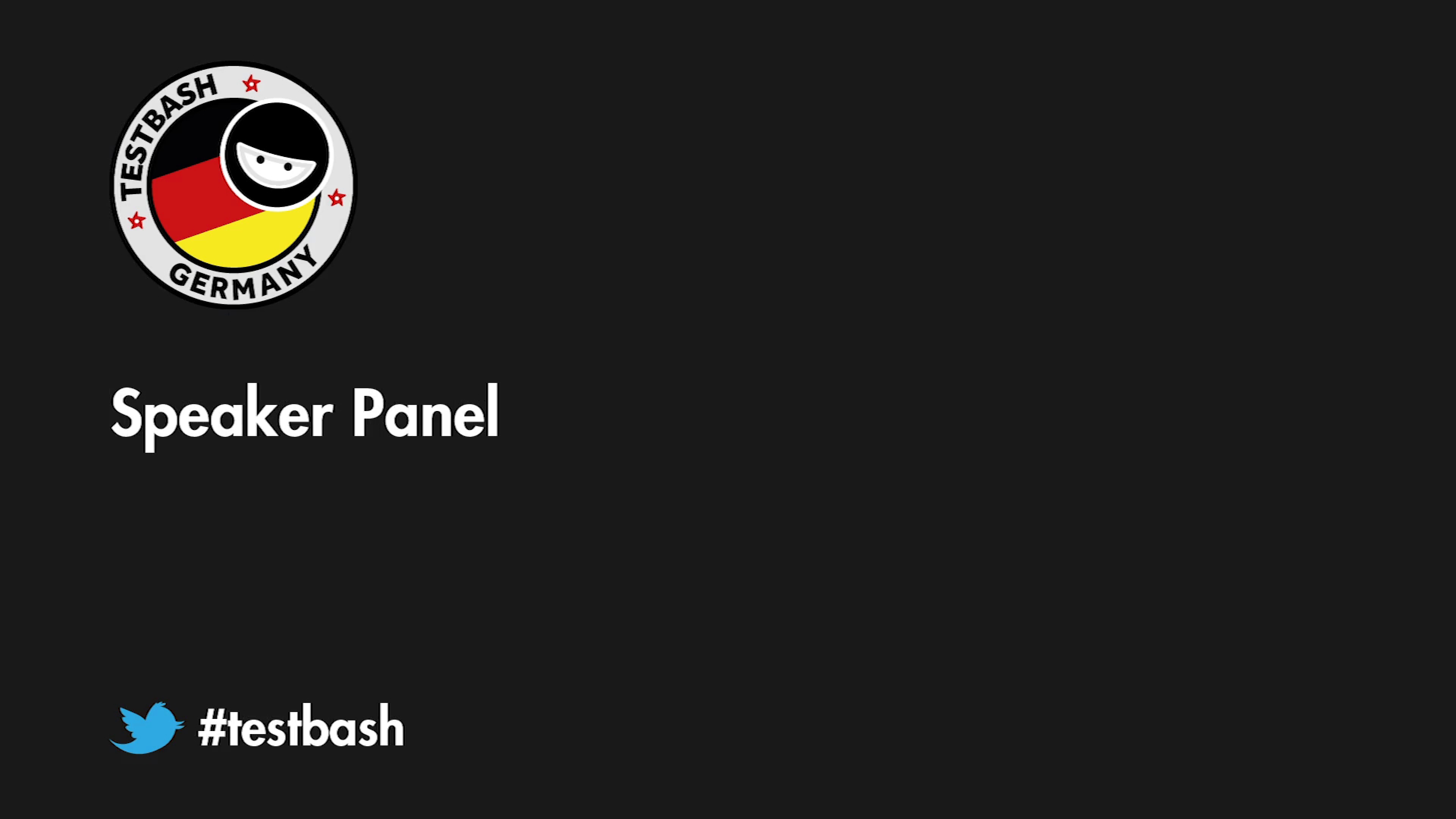 At TestBash, we like to give the community the chance to get their most wanted questions answered by experts quickly; welcome to our version of a speaker panel! We took the ask me anything format and combined it with a speaker panel but with a twist... the speakers only have 99 seconds to answer!
The format works really well, our speakers on this occasion were Rick Tracy, Lena Wiberg, Nancy Kelln, Cassandra H. Leung, Jack Taylor and Richard Bradshaw. Some great questions were asked and they were met with even better answers, this is a must watch!
Rick
Rick is an avid Test Philosopher, always up for a good debate, discussion or exploration of the many facets of Testing and Software Development in general. He works at Rabobank WRR Finance in the Netherlands and has done development, testing, requirements analysis, Agile scrummastering and test coordination there for 5 years. When not testing, discussing, or listening at conferences and events, Rick enjoys writing his (one day to be published!) novel, sword fighting and cuddling his outrageously adorable cats.
Lena Wiberg
Engineering manager, Author and Public Speaker
Lena has been building software since 1999. After a decade of coding they found their heart in testing and that is close to their heart even today when they focus on building organisations and growing people rather than the software itself. Continuous improvement is a core value and they believe we should all strive to keep up to date and challenge ourselves, our assumptions and the way things are done. Lena is the author and creator of "Would Heu-risk it?" (card deck and book), avid blogger, speaker and workshop facilitator. On top of that, Lena combines skills learned through the years in their day job as Engineering Manager. Lena lives outside of Stockholm, Sweden with teenage kids, partner and way too much games, sewing machines and books.
Nancy Kelln
A passionate Context Driven Test Manager with 16 years of diverse IT experience, Nancy enjoys working with teams that are implementing or enhancing their testing practices and provides adaptive testing approaches to exploratory, context driven, and traditional testing teams. She has coached test teams in various environments and facilitated numerous local and international workshops and presentations. From small scale to multi-million dollar projects; Nancy has played many roles within testing including Project Test Manager, Test Manager, Test Lead and Tester. Her most recent work has been exclusively with Context Driven Testing implementations at large scale companies. A co-founder of POST, Nancy is an active member of the Calgary Software Quality Discussion Group, Association for Software Testing, and the Software Test Professionals organization. Nancy and her family live in Airdrie, Alberta, Canada. Connect with Nancy on Twitter @nkelln.
Cassandra H. Leung
Cassandra describes herself as a tester and UX enthusiast, and is currently working for MaibornWolff in Germany. With previous roles including product owner, business analyst, recruiter and international account manager, she uses her varied knowledge and experience to help her in testing.
Cassandra often shares thoughts about testing and software production on her blog and on Twitter. She is very passionate about diversity and inclusion, and tries to raise awareness of various social issues relevant to technology, with a new blog series, "Identity Stories", launching in 2019. Cassandra has spoken at various conferences around the world and hopes to inspire others to share their stories too.
Jack Taylor
Richard Bradshaw
BossBoss
Richard Bradshaw is an experienced tester, consultant and generally a friendly guy. He shares his passion for testing through consulting, training and giving presentation on a variety of topics related to testing. He is a fan of automation that supports testing. With over 10 years testing experience, he has a lot of insights into the world of testing and software development. Richard is a very active member of the testing community, and is currently the FriendlyBoss at The Ministry of Testing. Richard blogs at thefriendlytester.co.uk and tweets as @FriendlyTester. He is also the creator of the YouTube channel, Whiteboard Testing.