Discussion - What is Quality?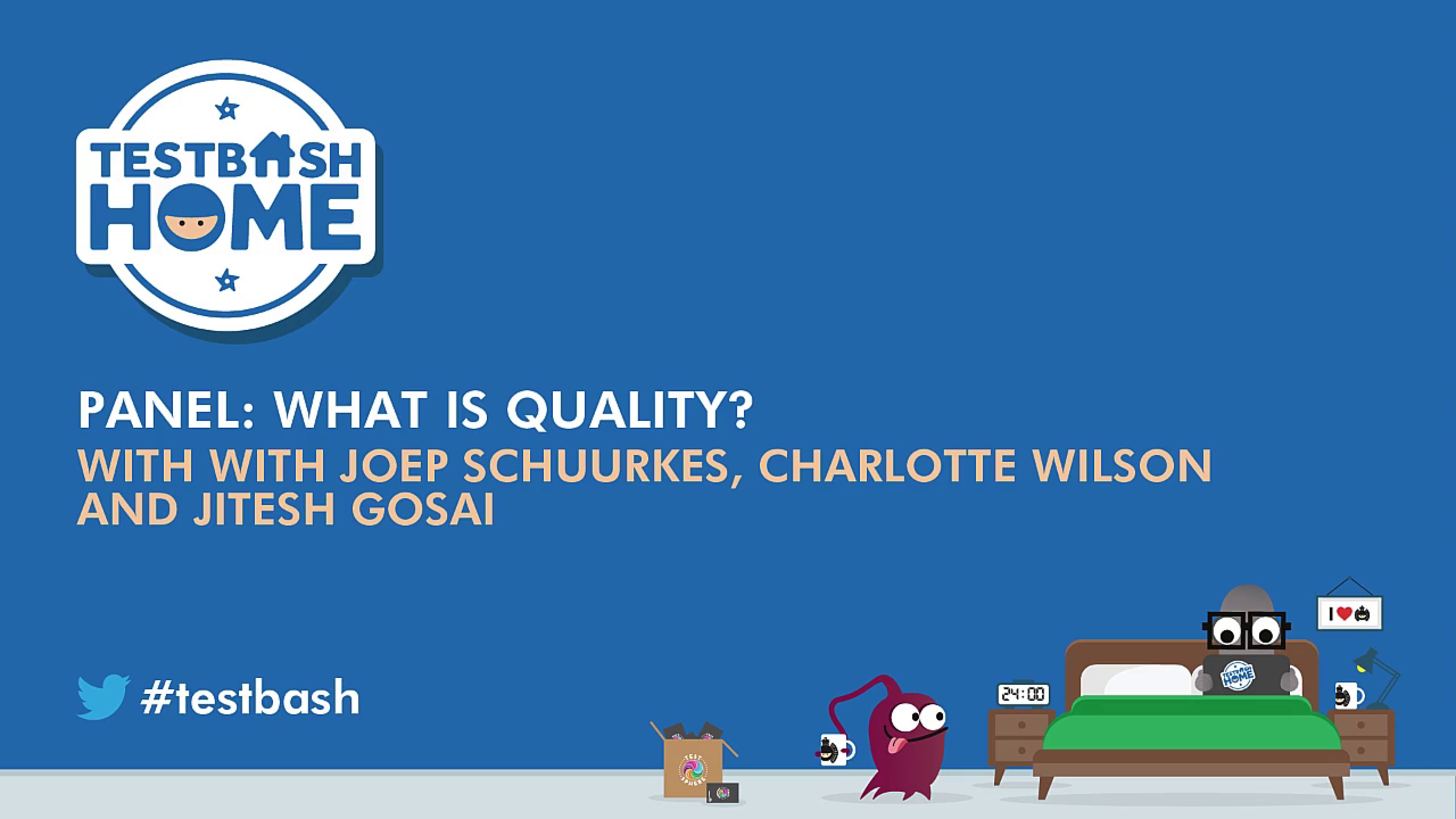 Description:
Join Joep Schuurkes, Charlotte Wilson, and Jitesh Gosai as they discuss 'What is Quality?' They discussed the following points:
What methods of measuring quality have the most efficiency?
How do you gauge quality is good enough? Can you have too much testing?
What is Quality Control vs Quality Assurance for you?
So do you agree that quality can be only determined by the client?
How would you prevent or stop exploitation or gamification of quality measures to the disadvantage of the team/team members, rather than the organisation?
What do you tell people when they think that speed and quality are at opposite ends of the spectrum.
What is quality NOT?
What happens when the definition of quality varies between key people?
How does quality impact business growth and revenue?
Should the definition of quality be part of the testing strategy?
Upper management has different opinions about quality (all about metrics). How would you advise explaining quality to senior leadership?
How do you get the business/management to really take the need for Quality seriously enough to define quality and review the culture for a product? As a non-manager?