Navigating Rapid Change: How I Gave Birth to Dev Testing and a Baby in 9 Months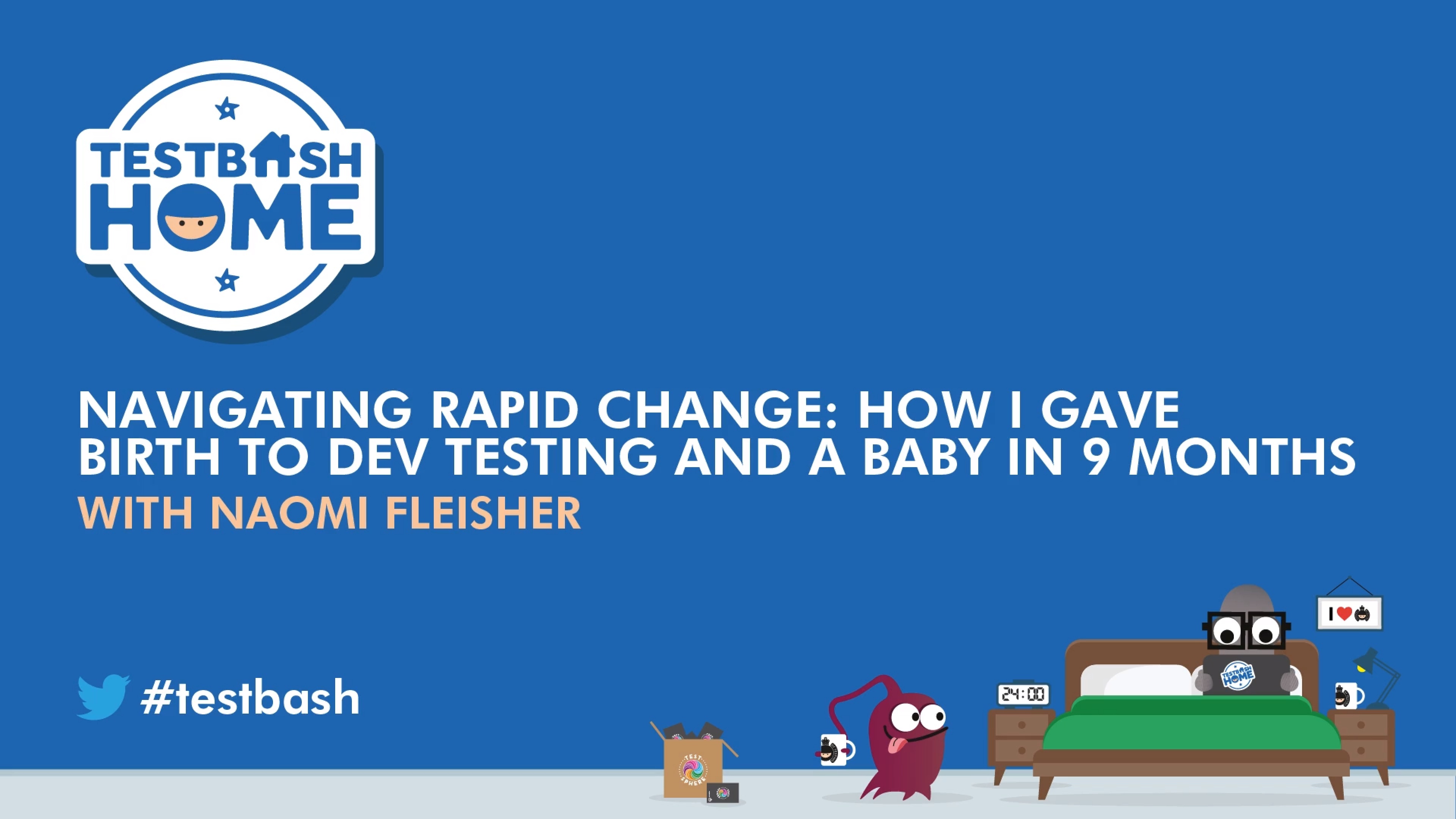 Description:
If we've learned nothing else from the events of this past year, it's that life comes at you fast. Change is inevitable and often unpredictable. In the case of my company, what we did see coming was the kind of change that comes with a due date - half the automation testing team was going to be out on maternity leave at the same time; but a baby wasn't all we were asked to deliver;

An oft dreaded decision was made out of necessity and hopefully opportunity - Dev's will own their feature test automation. Simple right?
But wait - Can dev's test? Will they agree to it? And since we're among friends here - will we ever be able to trust them to do it well enough?

This is a story that can happen at any organization, at any time and for any reason.
Join me on my race to scale quality and discover how we spun necessity into opportunity with practical tips from the trenches on influencing change in an agile environment like setting the foundation for coaching developers, maintaining company investment, how we trained developers in test automation and helped them to adopt a quality mindset and tips on sharing ownership.
What You'll Learn
Setting the stage for successful dev testing - upskilling the core automation team to coach developers in test automation
Maintaining buy-in from stakeholders (business, product, dev) as new priorities arise
Training developers to successfully own their feature test automation- the curriculum, the quality mindset, keeping it fun and attitude management