Listening: An Essential Skill For Software Testers – Stephen Mounsey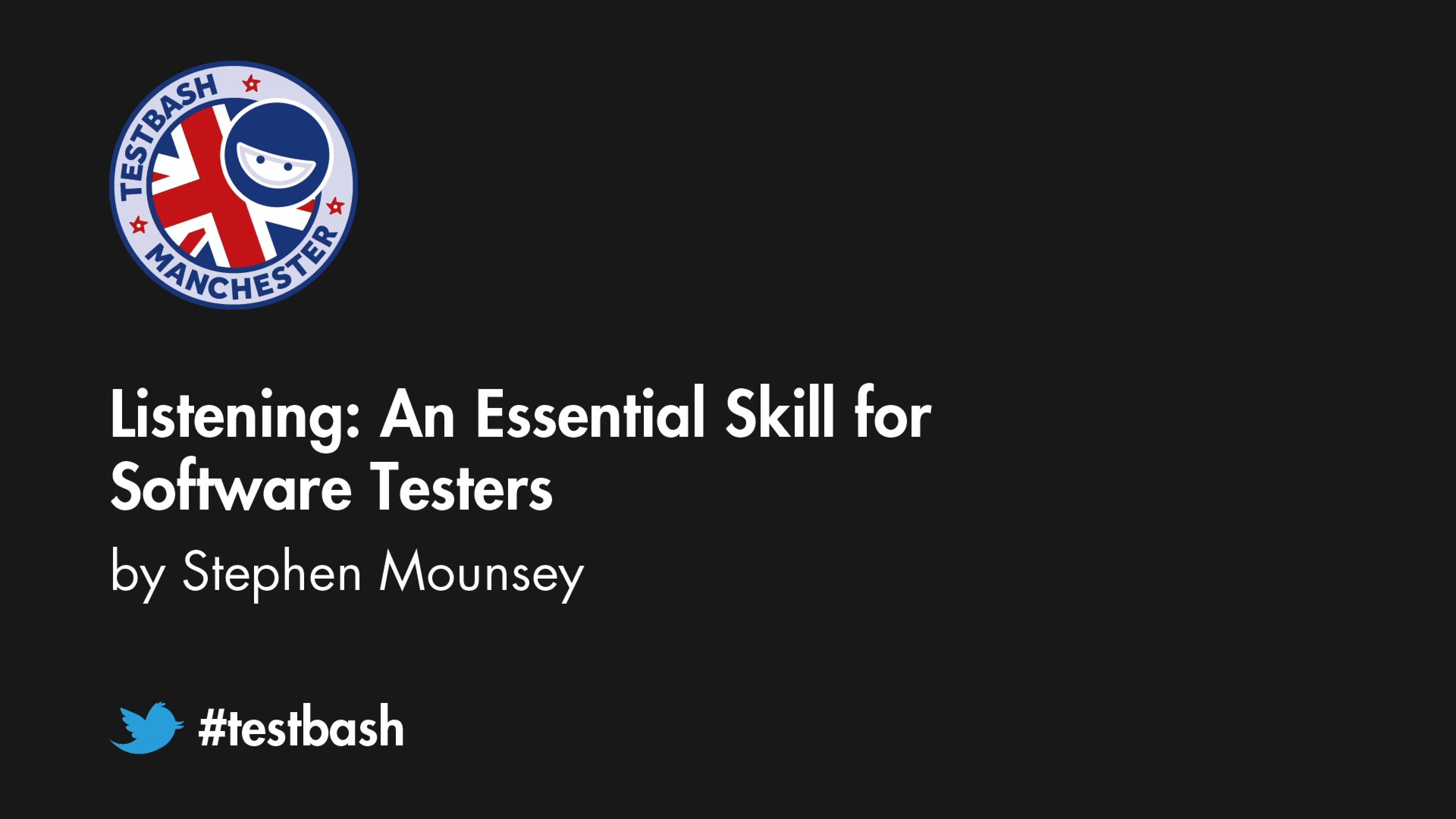 Description:
"When you talk you are repeating what you already know. But if you listen, you may learn something new" Dalai Lama
Are you really listening? Listening is an important skill for any human being but for a tester an essential skill. If part of testing is about information gathering and interpretation then Listening is a key component.
A detailed look at the art of listening with parallels being drawn between listening theories and how we test. Listening when done effectively has the potential to change your relationships as well as your testing.
Key Takeaways:
The characteristics of those who really listen
Listening theory – how we listen
Benefits of listening
Practical examples of how we aren't listening testing