The Deadly Sins Of Acceptance Scenarios – Mark Winteringham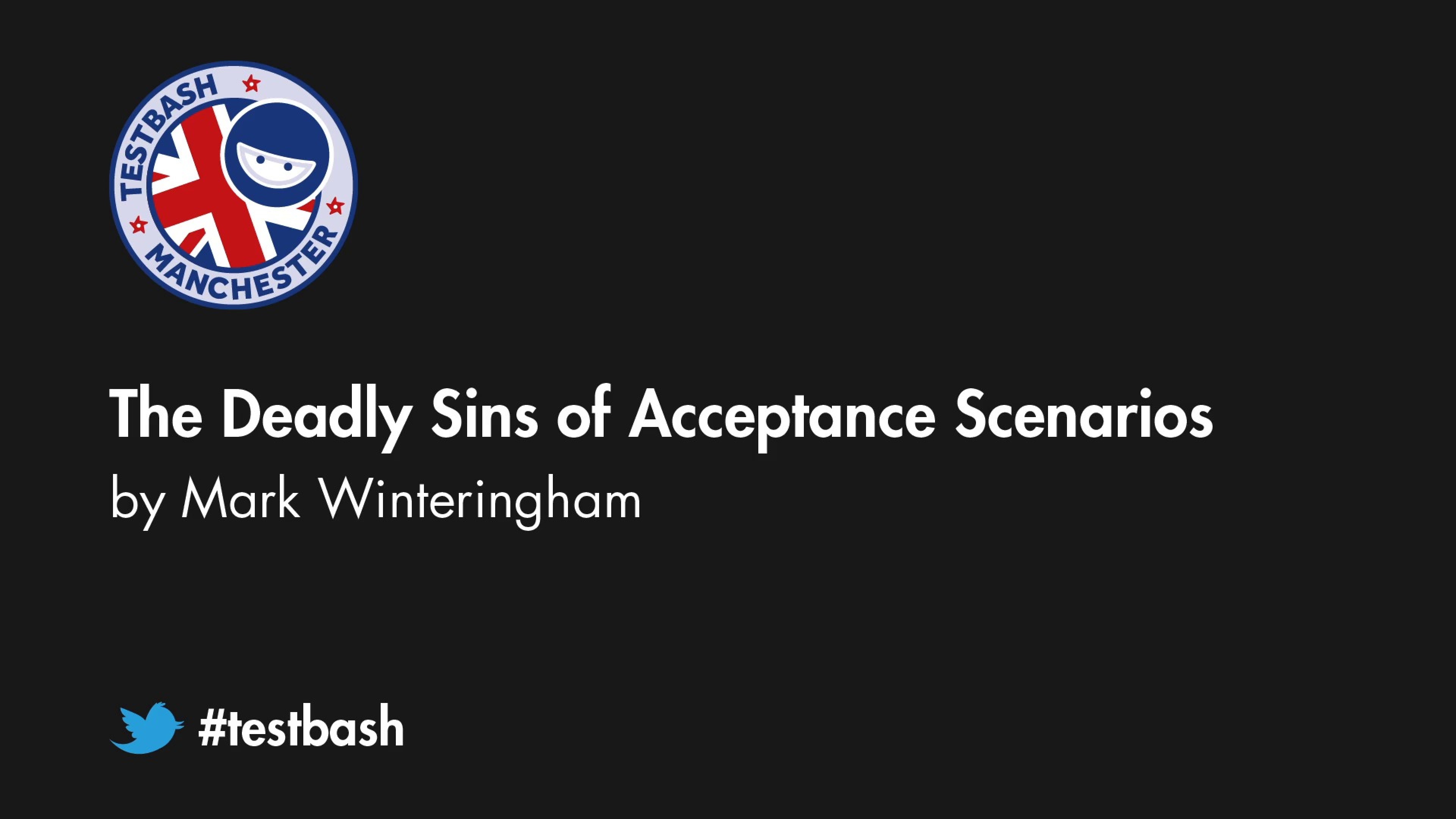 Description:
BDD, ATDD, Acceptance criteria and scenarios are becoming an ever popular means of defining requirements, enabling collaboration, facilitating testing, development and checking activities. Yet when it comes to adopting these practises we misunderstand and misuse them to our team and to our product's detriment and worse, as more teams make the move to use acceptance criteria and scenarios the common mistakes we make become accepted as the correct way to work.
The deadly sins of acceptance criteria and scenarios will challenge commonly held views made around creating and using acceptance criteria and scenarios, question their validity and explain why they are causing more harm than good, as well as how we might atone by changing our and our teams behaviour.
So if you sit alone writing scenarios as a means to create test scripts, or attempt to cover every boundary of a form field in one scenario, think that all acceptance scenarios should be automated to inform us we are delivering what the business wants then maybe you should find out if you are committing a deadly sin!