Claire Reckless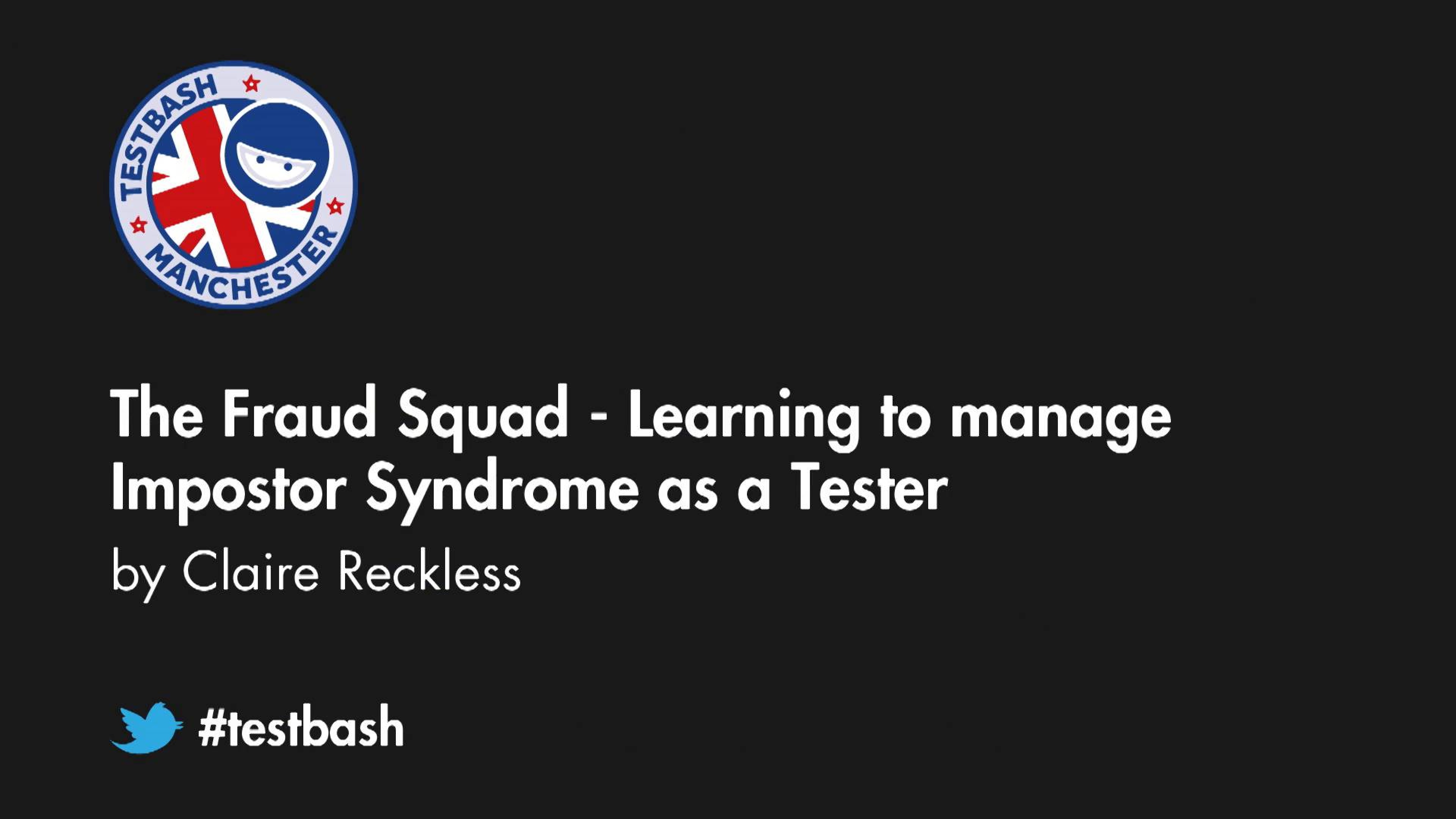 "I've just got where I am though luck!"
"I'm going to be found out at any moment!"
"I don't deserve the success I've achieved!"
"I'm a giant fraud!"
These are all pretty common thoughts someone suffering from Impostor Syndrome might have. I hear Impostor Syndrome mentioned frequently as something common in our industry, but hadn't even heard of it until a couple of years ago. It's something a lot of successful and really intelligent people suffer from. It's effects can be debilitating, and it shouldn't be dismissed as non-existent or unimportant. We need to acknowledge it, talk about it, and make it ok for people to admit they are affected by it.
I'll talk about how my own feelings of Impostor Syndrome have affected me throughout career, even when I didn't know what it was, what I've done to manage these negative feelings, and how it's enabled me to start making a positive contribution to the testing community.
Takeaways
An understanding of why people suffer from Impostor Syndrome and what it feels like.
If you suffer from Impostor syndrome, you aren't alone.
If you suffer from Impostor syndrome, it isn't a sign of weakness.
If you suffer from Impostor syndrome, you can manage it, and do amazing things.
If you don't suffer from Impostor syndrome, it doesn't make you arrogant, or a narcissist.