Turning Good Testers Into Great Ones - Vera Gehlen-Baum

Vera Baum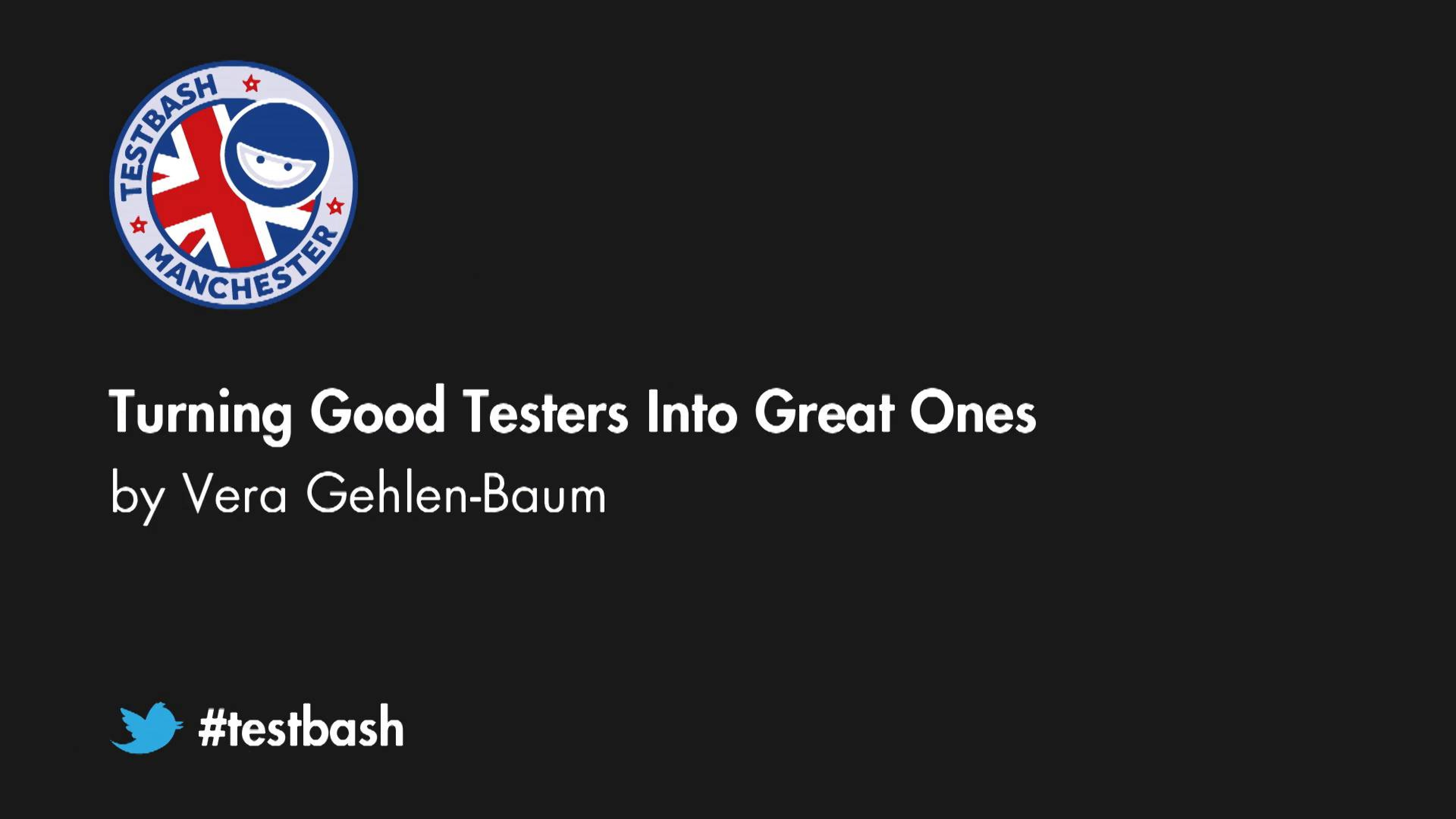 Description:
Turning Good Testers Into Great Ones - Metacognition and what it can do for your testing.
According to my favourite definition of testing, a tester learns everything there is to know about the software in order to help improve both the product and the user experience.
Therefore, there are many learning strategies, like inquiry or problem based learning, which can make testing even better. One learning process which can turn a good tester into a great one is metacognition. As metacognition helps you to focus more on your own learning.
Metacognition is the reflection on cognitive functions such as learning, thinking, understanding and memorizing. There are many metacognitive strategies in learning sciences under the categories of planning, monitoring and rating.
Metacognition helps set awareness of the ongoing learning process and of its true results. The same awareness could help improve your testing skills. In my current project we discussed the different metacognitive strategies and used them to improve our testing, like focusing on what we learned in the last test session and what we still do not know.
So, what am I going to talk about in this session:
What is metacognition
Which metacognitive strategies are there?
How can these metacognitive strategies improve your learning?
And even more important how can they improve your testing (with project examples)
Takeaways
The attendees get an impression what metacognition is and how it could improve their testing and learning in general. I will explain certain strategies and combine them with examples of learning as well as what we have done in our project.