Thinking Outside the Box: Cognitive Bias and Testing - Lisa Crispin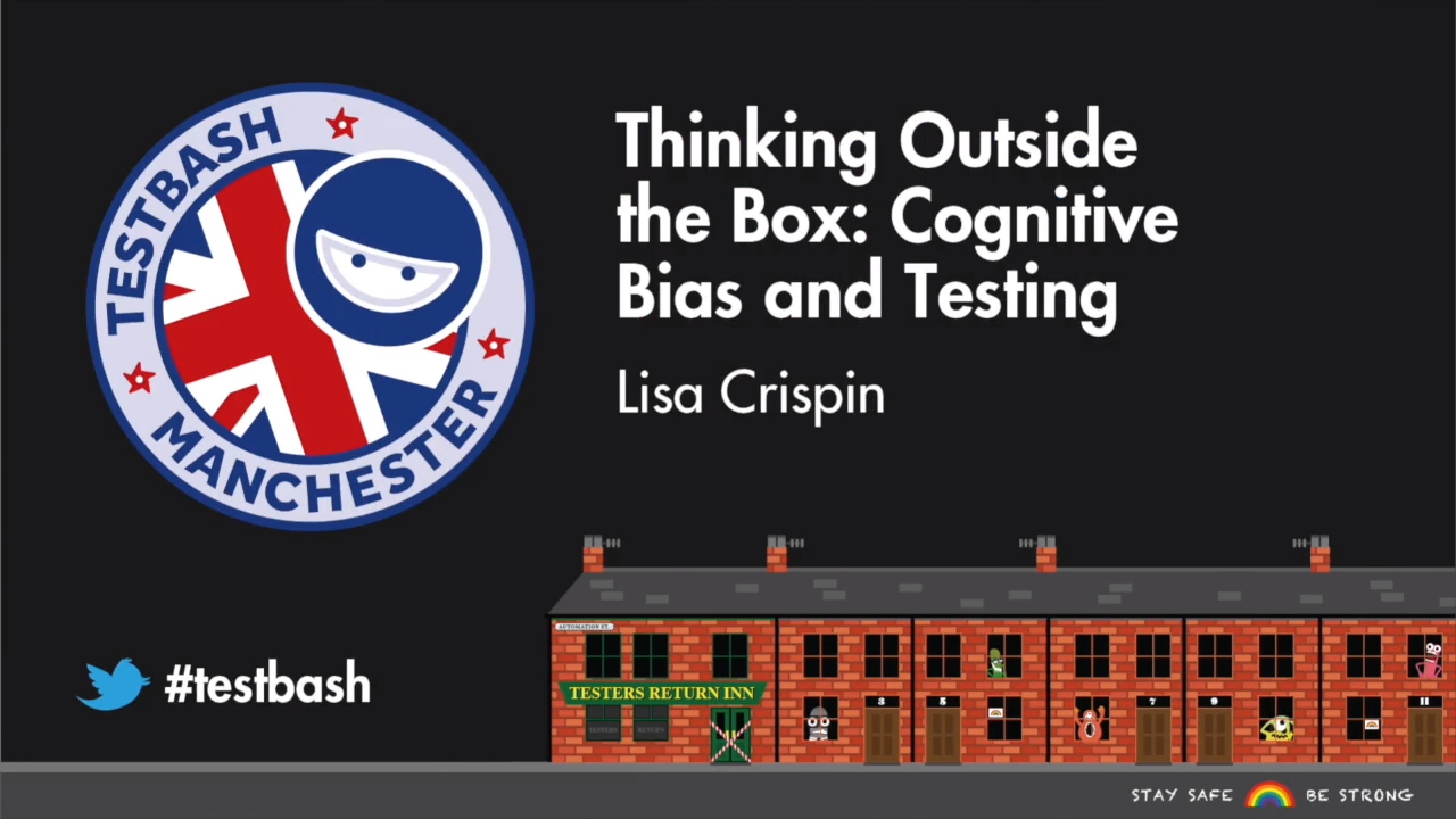 Description:
Finding bugs requires detective work. You look for evidence, you interrogate witnesses - and some of those might not be telling the truth! You need lateral thinking to find your perpetrator. The ability to find new perspectives is just as important in discovery as your team plans new features.
As testers, we often hear that the capability to think outside the box is an essential skill to have. In fact, this skill is great to have whether or not testing is your specialty. Lateral thinking permits you to generate new and innovative ideas, to find bugs that nobody could think about, it can also help you find completely new ways to solve problems.
We all have unconscious biases that can limit our observational skills and creativity. In this session, we'll discuss lateral vs. vertical thinking, and explain how our brain's "wiring" can make thinking outside the box be difficult.
This will introduce a few of the most common cognitive biases that can work against us and get in the way of effective testing. Included are some quick exercises to help understand different biases. You'll get some guidance on how to help your team compensate for unconscious bias, and build up your lateral thinking "muscles".