Do testers dream of electric sheep - Sharath Byregowda / Tom Roden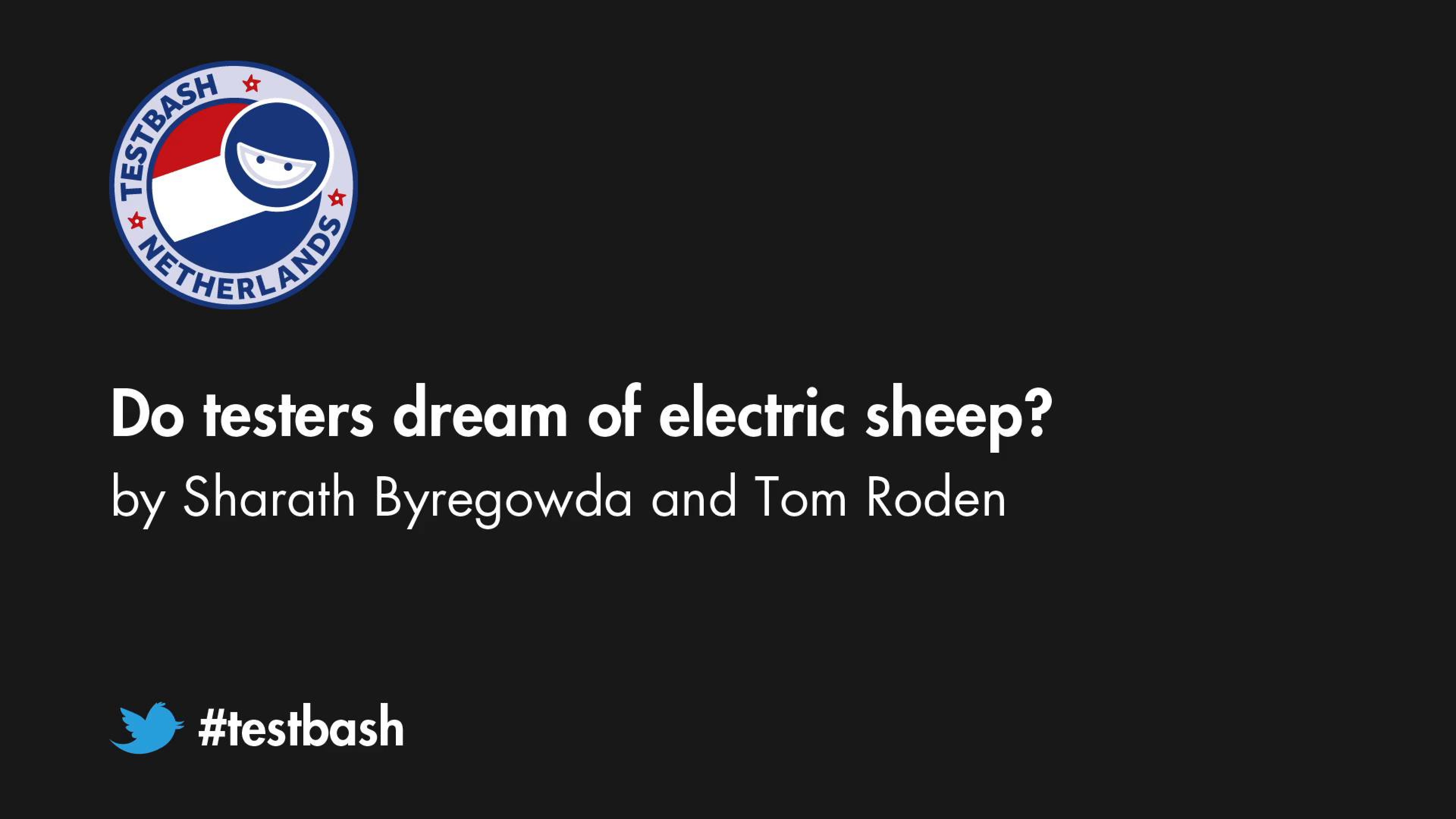 Description:
Have you ever stopped to ask yourself why the testing profession involves so many other things beside testing - how much of your working week, month or year do you actually spend in test design or execution mode? Is it these 'other' (maybe less fun) activities what you really get rewarded for excelling at, with promotion and career advancement? Is the best career path for testers to become managers and stop practicing testing altogether? Sharath and Tom will explore answers to these questions and provide ideas so that more of your days are spent performing both high value and enjoyable work. They will also show how doing this can actually be better for your long term success and well-being!!
Learn about 'appropriate minimalism' and how to apply it to your context - to areas like documentation, reporting, bug triage, test estimation, planning and preparation - so that you can spend more time testing and supporting the delivery of high quality products. In this increasingly agile world, find out how mastery of the craft of testing can be even more rewarding and valuable for your future as learning management.