Have you ever been embedded? - Simon Berner / Diana Flores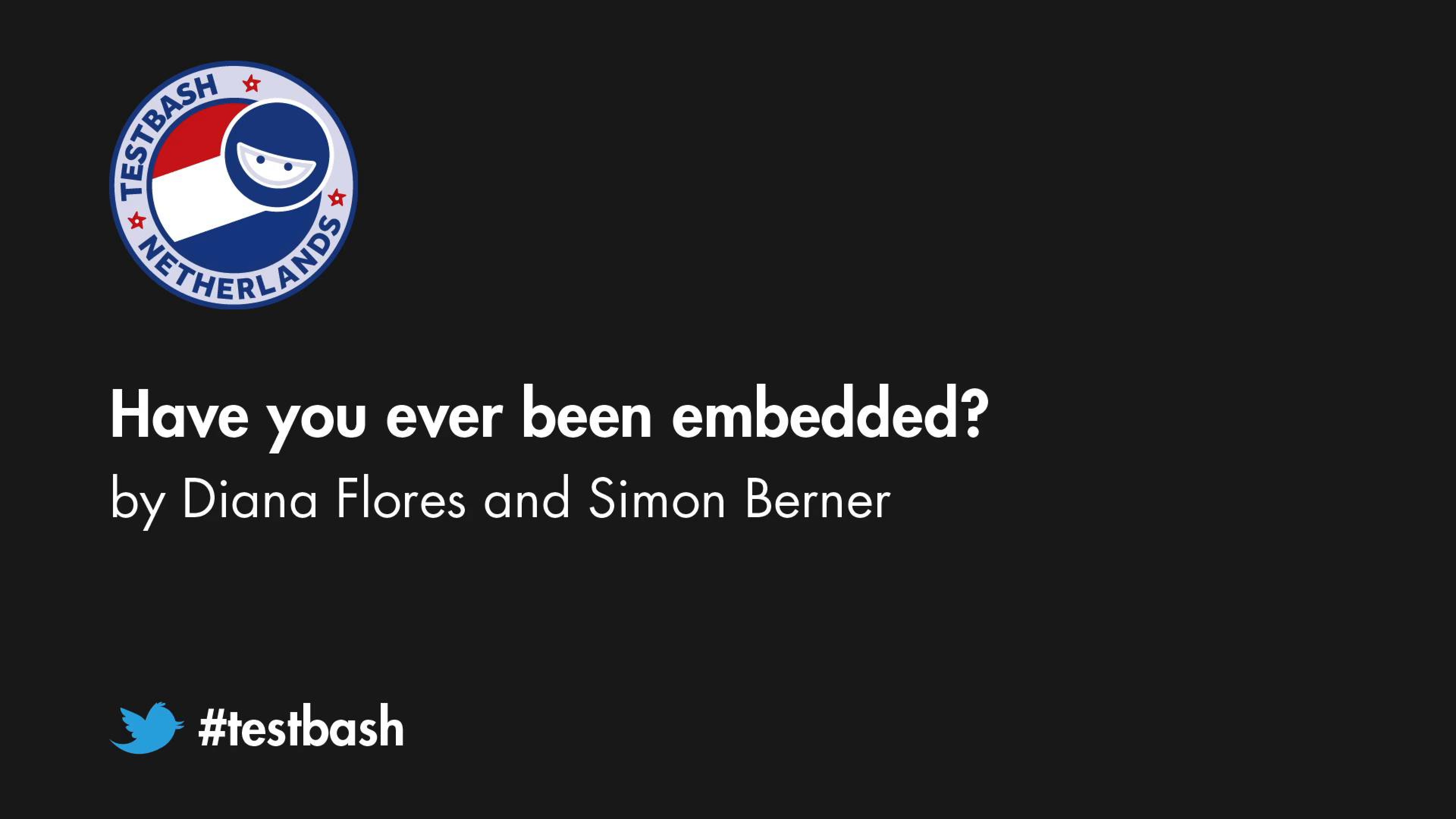 Description:
An embedded tester's task is to assist a team during development through testing. This basically means gathering and reflecting information. But how do we get to the essence of the data that can boost up the testing which is needed? In order to have a wide test coverage, it is crucial that the information flow from tester to developer is as close and as accurate as possible. Not less important is the communication flow from developer to tester. This social relationship between tester and developer, and of course other team members, needs to be build up in a respectful, natural way over time. People over tools is the credo, e.g. talk first to the people before raising the bug flag. This seems to be simple in theory but it is quite difficult to apply in practice. Once you succeed with it, you can get an increased awareness of testability in the team.
Building up the right amount of business know-how to master your testing challenges takes some time and the right people to get in touch with. Usually they don't fall out of the clear blue sky and serve all their knowledge to you. In our projects, we've come up with an efficient way for finding the right sources.
In this talk we are going to share our experiences as embedded testers in a wide variety of projects. We are going to highlight different approaches and roles used in the past in testing, pitfalls and how to avoid them. To sum up the things, we'll have a look with you together into what could be next in the future as embedded testers.