Agile Test Management within Continuous Integration - Angie Jones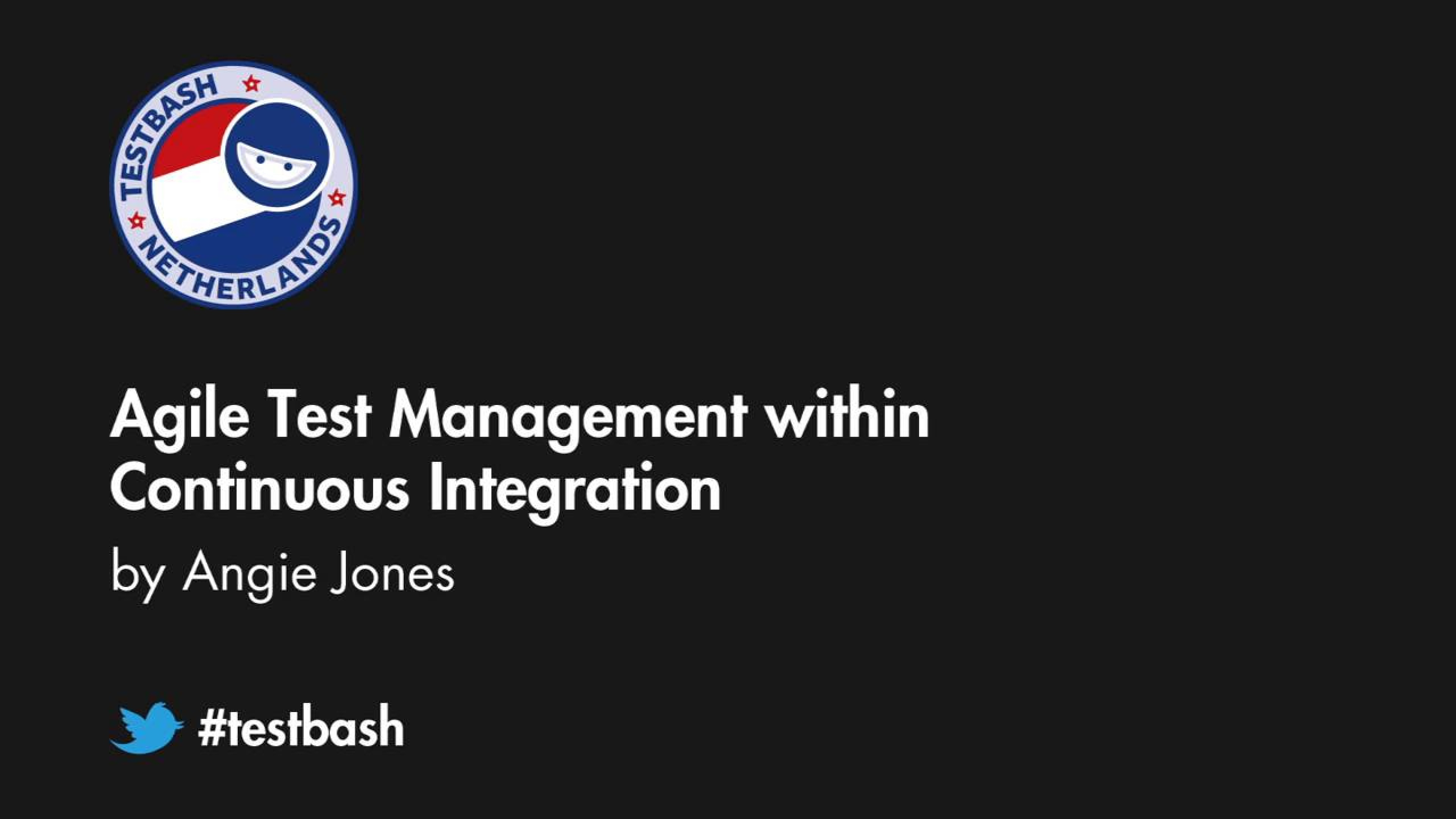 Description:
For many test automation initiatives, an ultimate goal is to eventually have the automated scenarios run as part of Continuous Integration (CI). However, even with stable and reliable scripts, there are still a few pitfalls that may not be obvious to those new to CI, especially as the number of automated scenarios continues to grow.
How do you manage a suite of thousands of tests within a CI environment and yet still get fast feedback? How do you move away from the "everyone owns everything = no one owns anything" mindset and instead leverage the "small team" agile approach?
In this talk, Angie will answer these pertinent questions by sharing some of the lessons she has learned over the years about managing a large suite of automated scenarios within a CI process.