Complex Problem Solving - Martijn Maas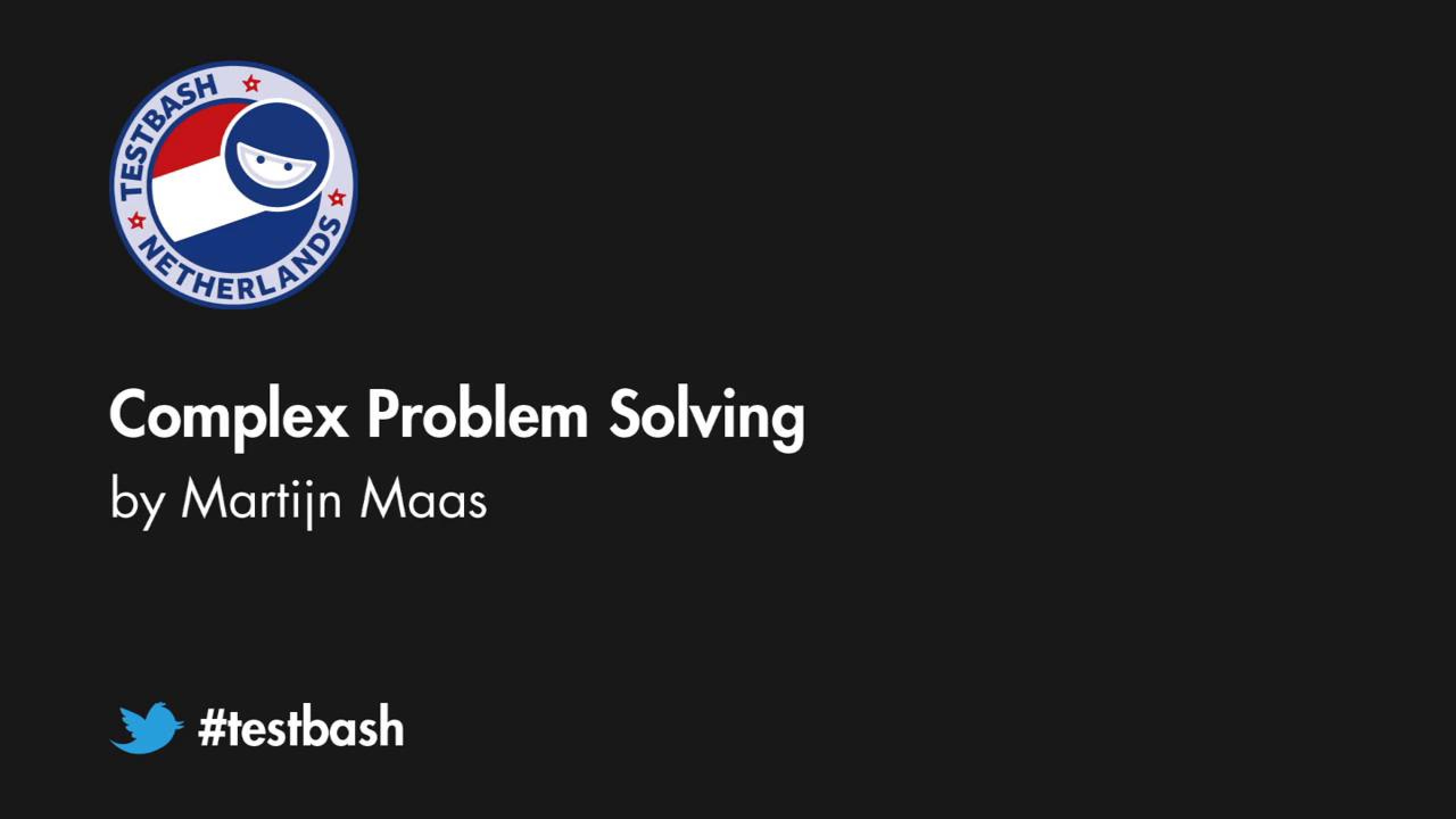 Description:
Business processes rely more and more on increasingly complex ICT services. This means our problems will become more complex, but also the solving process will also become more complex. The World Eco Forum's report "Future of Jobs" indicates Complex Problem Solving as the number 1 skill required in 2020. So how do we get ready for that?
What makes a problem complex or seem complex?
What will be different from problem-solving in the past?
How can you develop your problem-solving skills to the match the future demand?
Why is it important to apply structured powerful problem-solving approach?
In this presentation you'll find out the answers to the questions above and get started on your way to future proof problem solving.