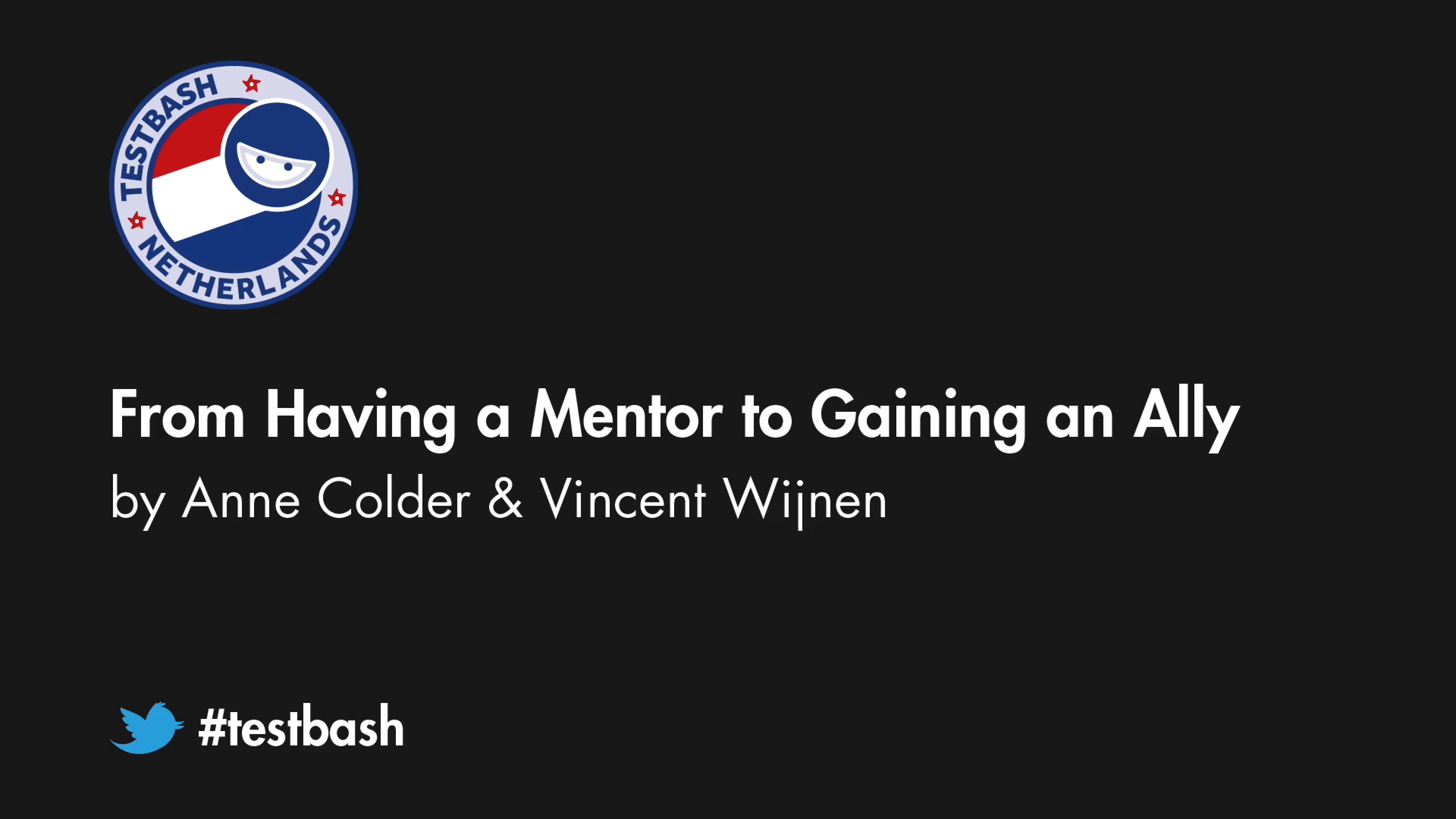 As a young woman working as a trainee without an IT background, testing a mainframe at a large bank is hard enough. However, if your colleagues are too busy, the subject matter (Cobol) is tough and when you finally get an assignment it is taken away because they can do it faster, it becomes nearly impossible.
Frustrated because she felt ignored and useless because she could not add the value she wanted to, Anne nearly gave up. She didn't feel like an IT specialist at all and without a proper chance to learn she would never become one. Her luck changed when an external consultant was hired for test automation. Anne was assigned to help him understand the testing process, and thus he became her mentor.
The mentor, on the other hand, gained a lot more from his mentee than he anticipated. While Vincent was continuously challenged to understand his own craft better in order to coach Anne, he also got something completely different: a front seat for the challenges that a young woman in IT can struggle with and the frequently bizarre situations she had to deal with.
To call it an eye-opener would be an understatement, and Vincent slowly understood that Anne needed more than a mentor: she needed an ally. So come and listen to both our stories. Discover how learning, frustration, compassion, failure, success and a lot of patience turned us into an awesome team. We believe that our story as both mentor and mentee can inspire you to either get a mentor or become one.
Takeaways
Learn how a toxic environment can impede improvement and why a mentor can help.
Discover why it is not only important to ask for help, but also to answer a call for it.
Experience the struggle of a young woman in a mainframe environment from her own perspective as well as that of her mentor.
Getting a mentor or becoming one might just result in a powerful duo that can initiate change in an entire department.