A Fork in the Road: the Uncertain Future of Non-technical Testing - Aaron Hodder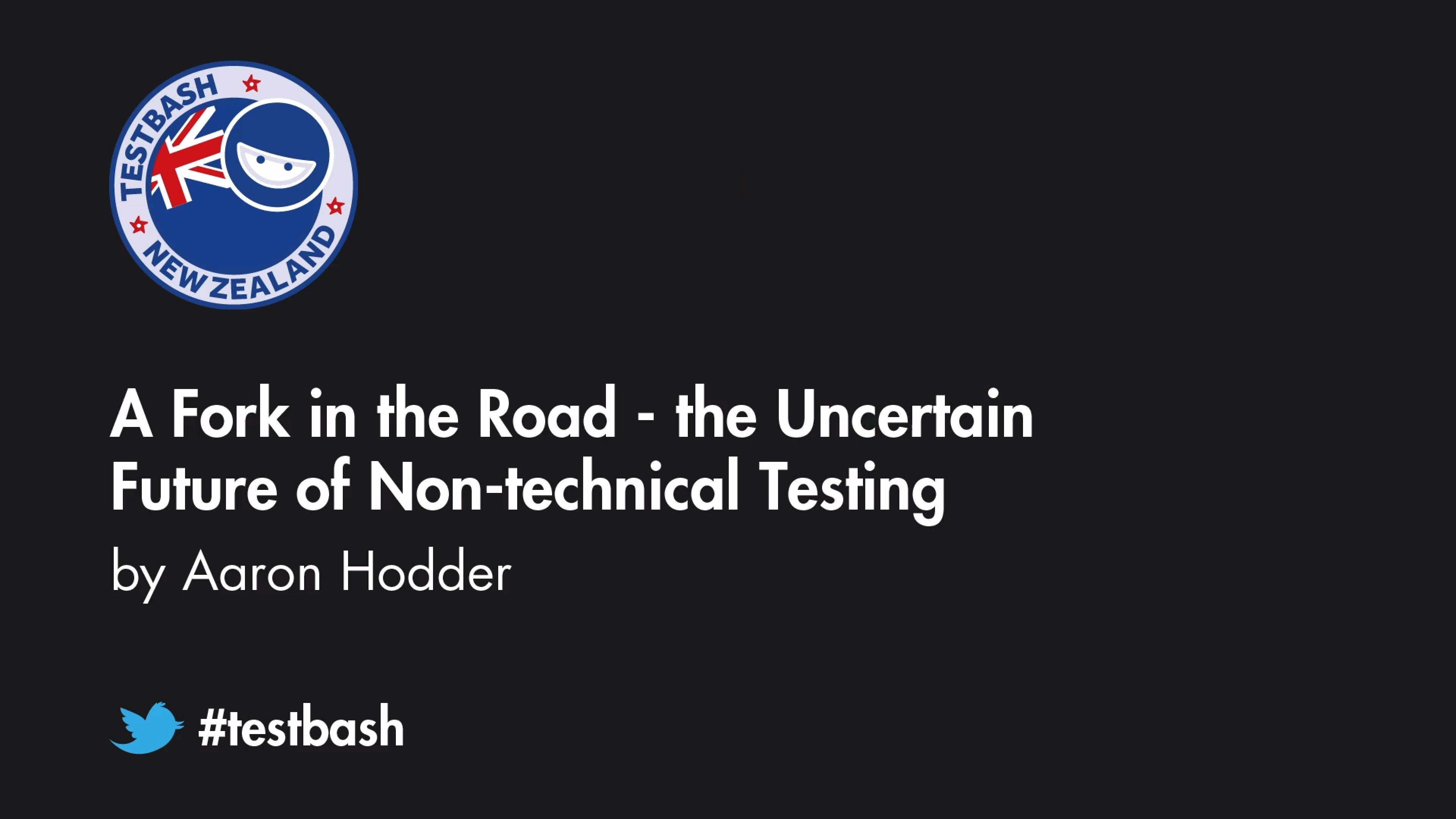 Description:
The message is loud and clear: Learn to code or hit the road. Don't hesitate; automate!
The demand for technical skills has never been higher. It seems the days of the manual tester are over.
How much truth is there to this? How do we truly need to adapt for the future? Is there a future for non-technical testers? If so, what will that look like?
In this talk, Aaron will look at the current market demands, and compare that to what his vision for the future of testing is.