Blockchain Testing: Let's Make It Easy -Kim Nepata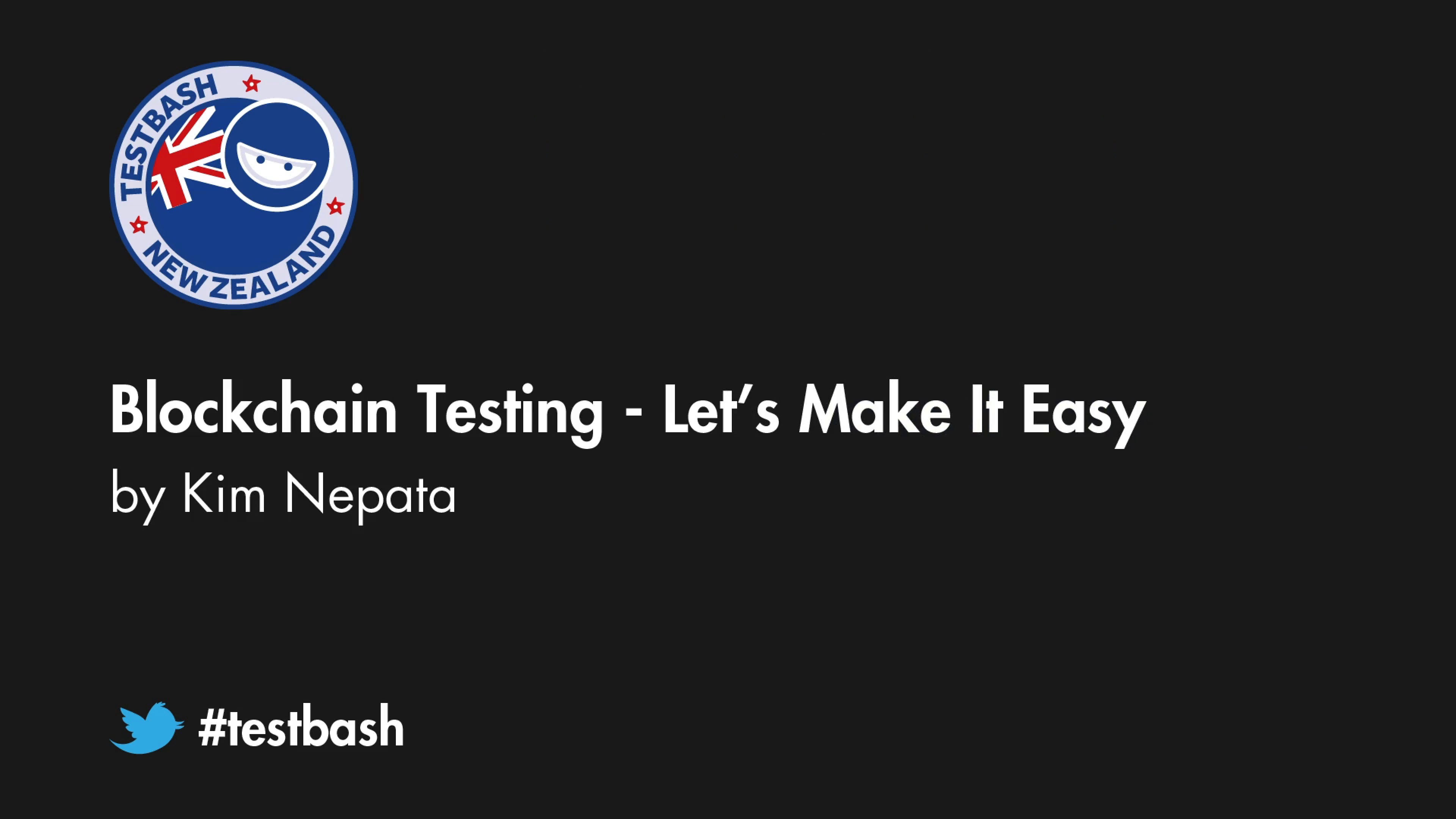 Description:
Have you ever found yourself feeling overwhelmed about learning new technology? Wondering if it possible for me to learn all of this? This is where Kim found herself earlier in 2018 when it was decided by the business to build a new product. They wanted to provide a way for clients to purchase bullion backed cryptocurrency using blockchain technology.
Join Kim on the education pathway around blockchain, cryptocurrency and the different kinds of testing applied. Highlighting the lessons learnt of bringing such a product to market and the steep learning curve she had to ascend.
Takeaways
Learning new things can be daunting but taking the right approach will make it successful
Simple explanation of blockchain terminology and its applications
Different kinds of testing from Design to Pre-Production Release phase
Examples of UX product blockers that displayed in early testing
Demonstration of API testing with explanations of the results
Demonstration of using Selenium IDE to automate tests