Integration Tests: The Test Automation Gap of Mystery - Trish Khoo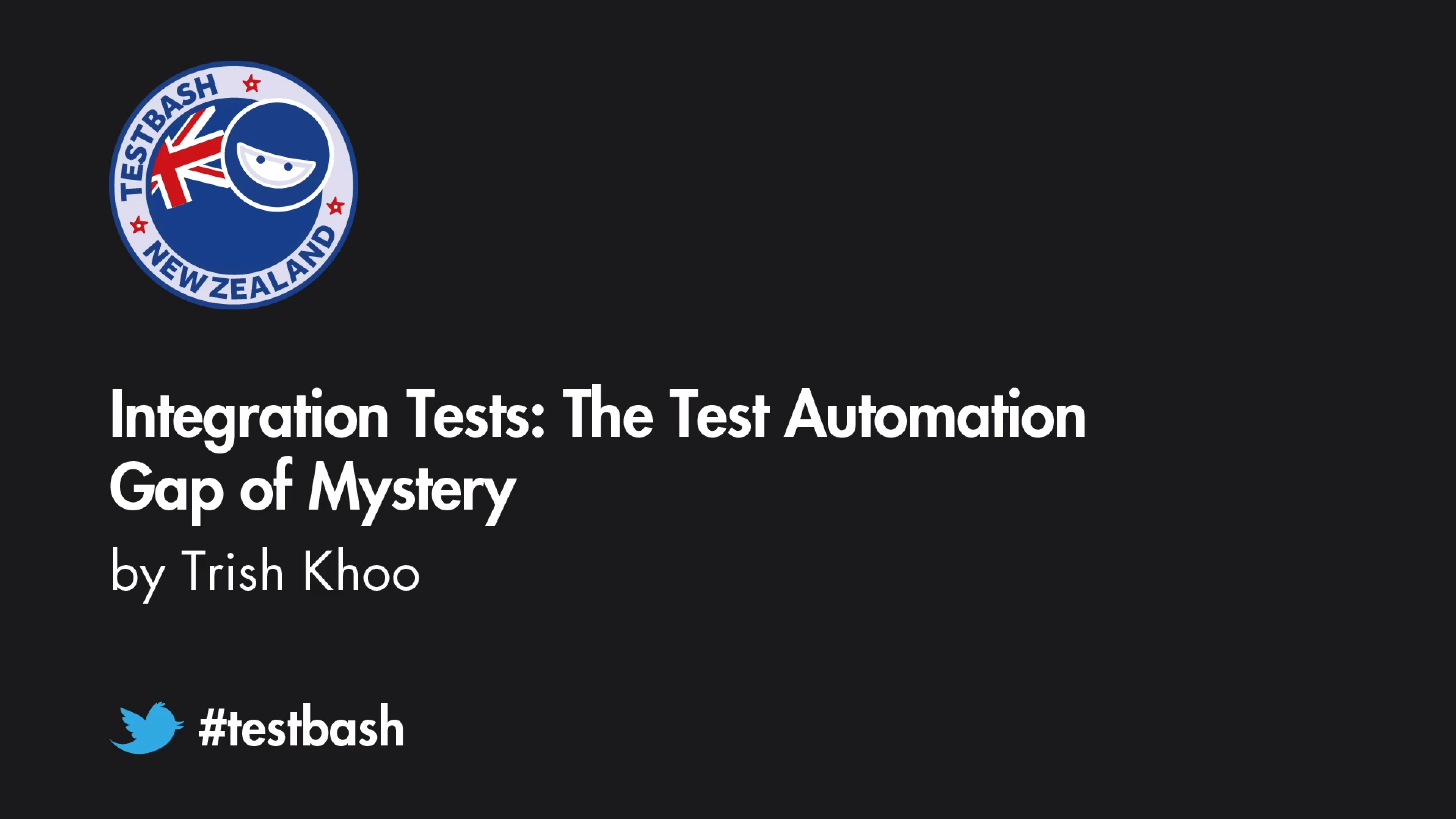 Description:
What does the term "integration test" mean to you? Something between a unit test and an end-to-end test? Integration tests are the most poorly-defined category of automated testing and also the most poorly understood.
Trish explains how to use both functional and dependency scope as a guide to understanding the wide range of integration tests. She also draws upon her deep experience in automated testing to describe examples of integration tests and the purpose of each. You will learn about hermetic tests, contract tests, data pipeline tests, and more in this engaging talk.
Takeaways
You will learn how to use functional and dependency scope to understand integration tests
You will go back to work equipped to explain what integration tests are to a range of audiences