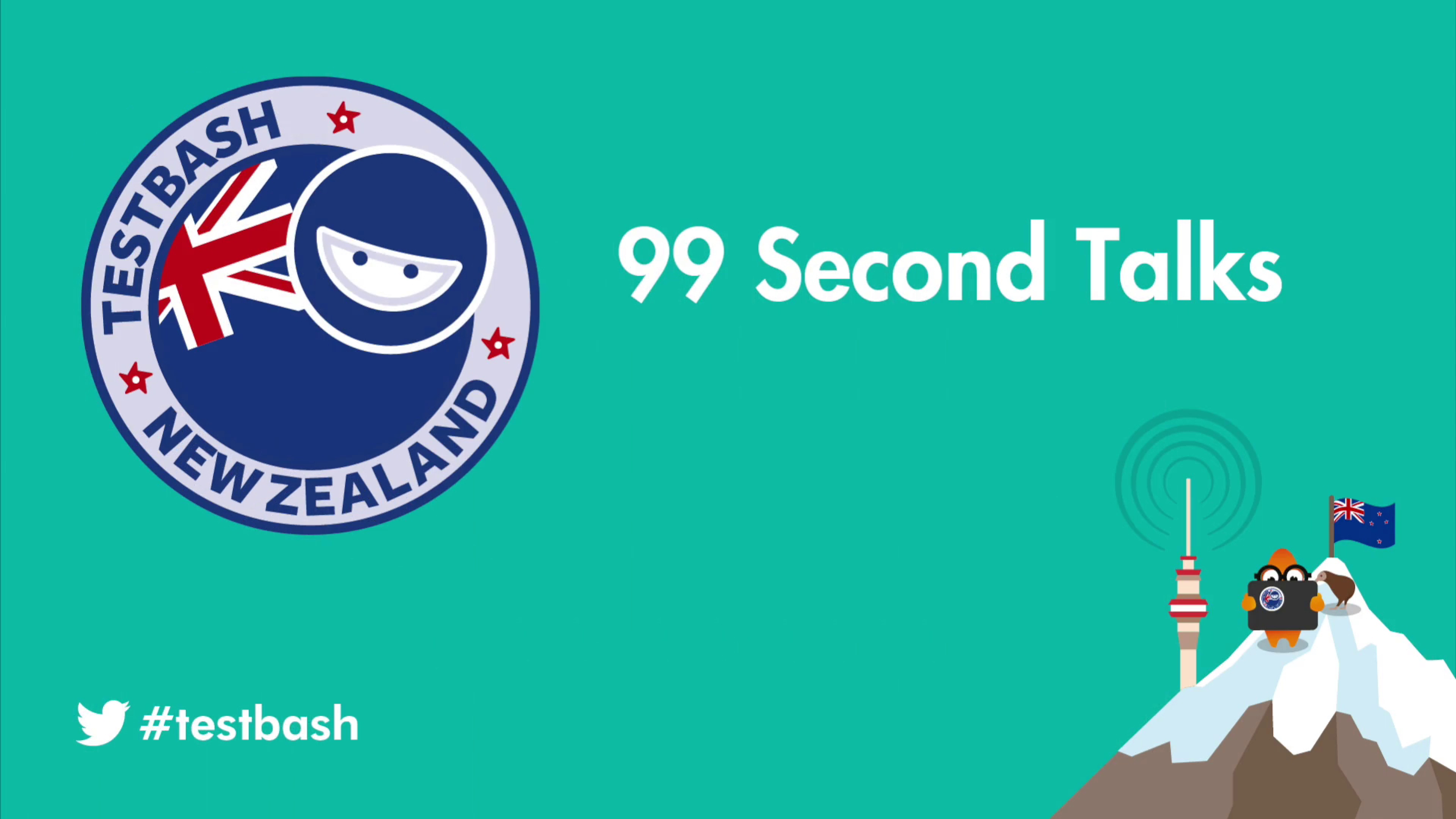 It has become a ritual for some attendees of TestBash to volunteer themselves to do a 99-second talk at the end of the day - even when we're hosting TestBash online! Here are the courageous souls from TestBash New Zealand 2020.
We bet you can't watch it without smiling!
Join the discussion about TestBash New Zealand over at The Club.