I've Made Huge Mistakes in Test Automation, so You Don't Have To - Butch Mayhew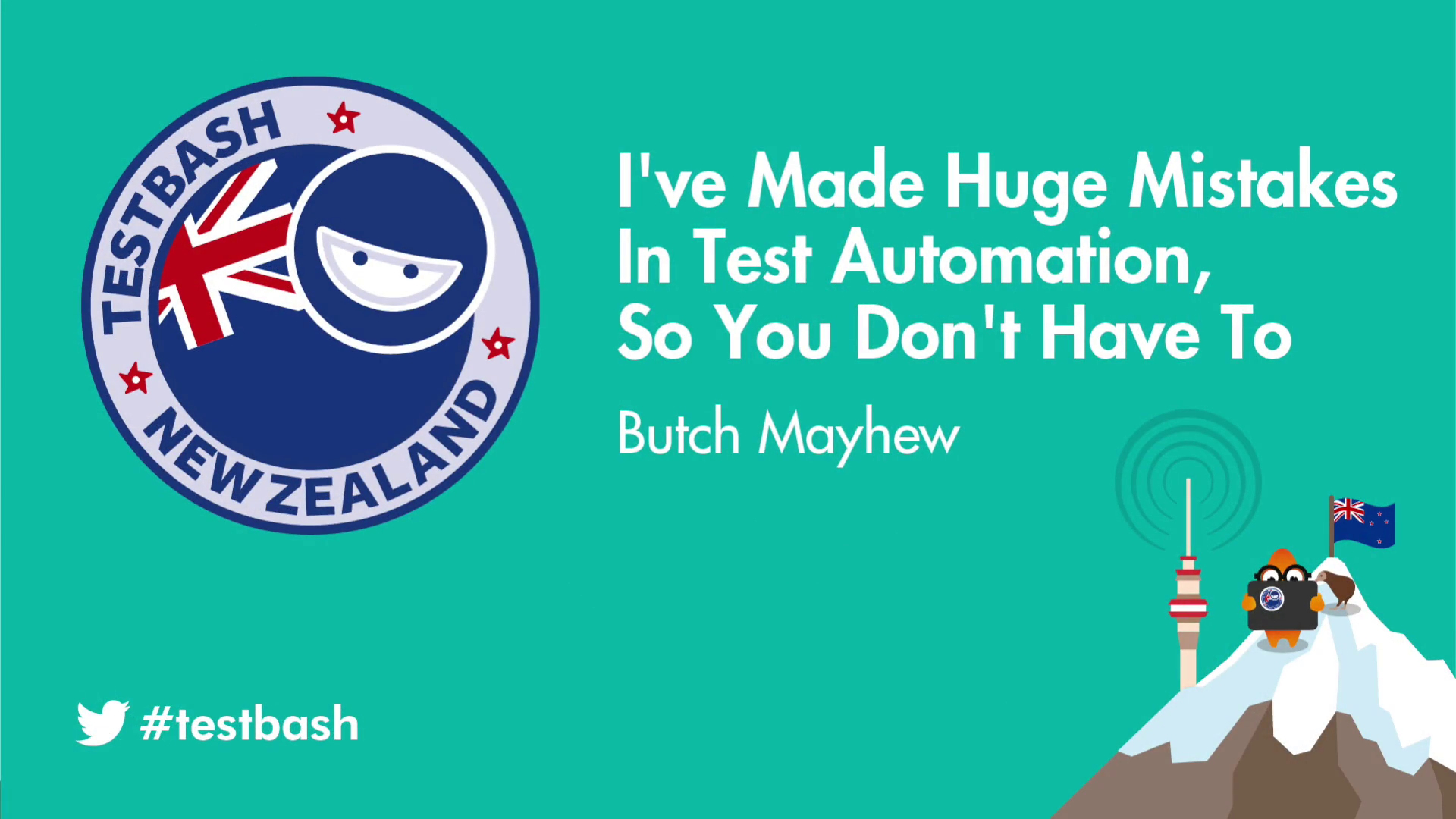 Description:
I've made a lot of mistakes in my testing career, and always seek to answer the question afterward; How can I ensure this doesn't happen again? I'll be sharing those mistakes along with my key learnings. I'll discuss a balanced team structure, automating at the wrong level, code organization, test data management, and more.

I'll share a collection of stories from my 8 years of testing experience. Each of these stories will highlight the context of the situation, where I went wrong, and the outcome of my mistakes and learnings.

An example of one of those stories: When I was first learning about test automation before writing any code, one of my first roles was to write down the 'steps' in our system that needed to be automated. I was less than 2 years into my testing career and jumped at the task. I spent any extra moment I had writing the most perfect test cases which we stored in our wiki system. When I was done I had at least 30 pages that could have been printed. My manager took my test steps and sent it off to the 'test automators', an offshore team at the time. Months went by and we eventually received the automated tests. I was super stoked because not only did I play a huge part in getting this together but this was going to save us a lot of time in the long run. The first time I ran the tests which took 20 minutes to run and started looking at the code (realizing that all of the tests were stored in one single file + a bunch of page objects), I started to feel the pain having poorly organized tests. Join my talk to hear to learn what I learned and what I did differently going forward.