Panel Discussion: How to Succeed as a Sole Tester in Your Company - Moss Nye, Ardian Silvandianto and Aroha Merrilees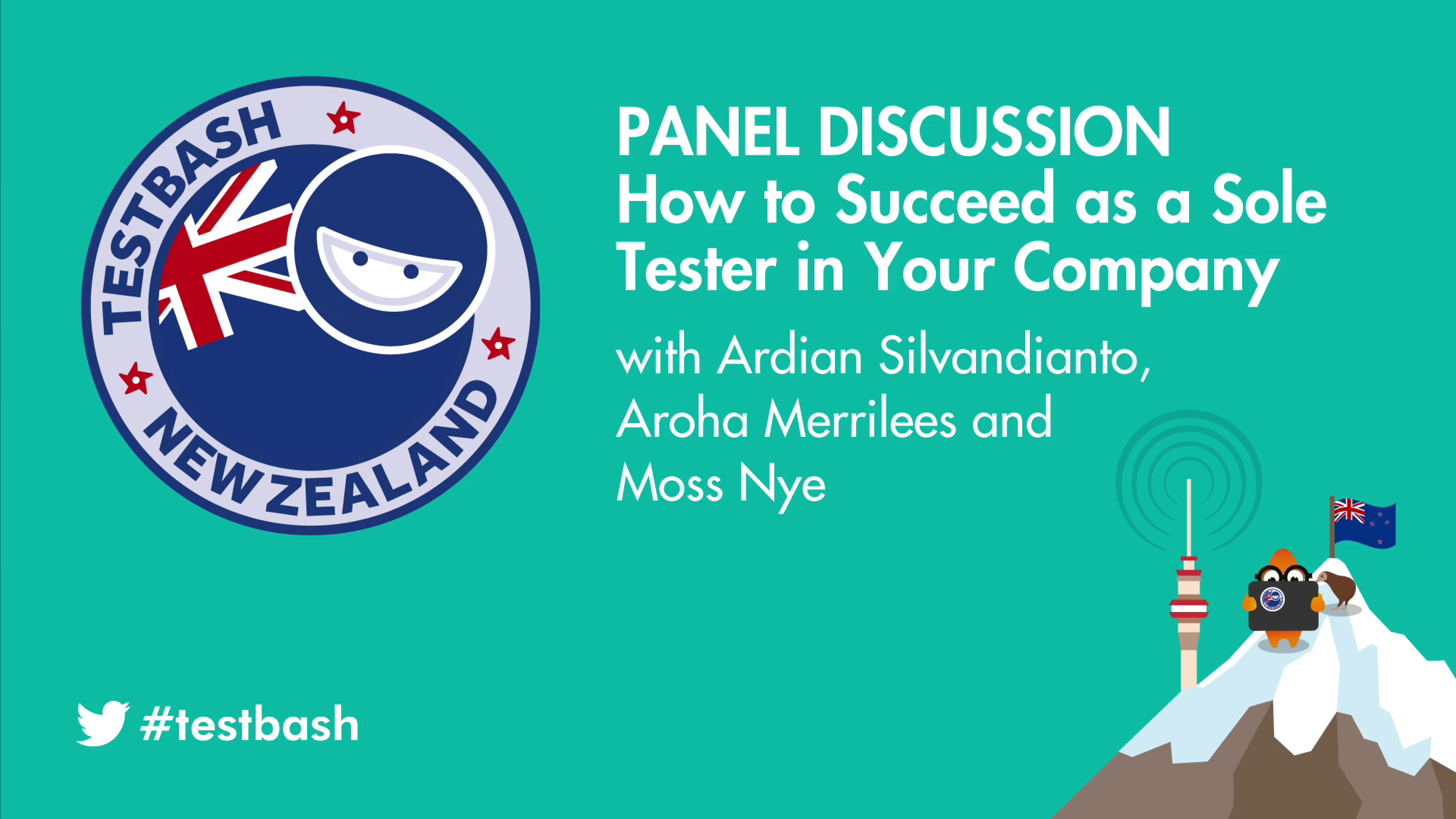 Description:
James Espie is joined by 3 guests with different experiences in being sole testers for their companies in New Zealand.
Watch Aroha, Moss and Ardian answer questions made by the community in this session from TestBash New Zealand 2020.
Check all the questions in this Club thread.