Agile Tester Interactions: The Story Of Story Kickoff – Ash Coleman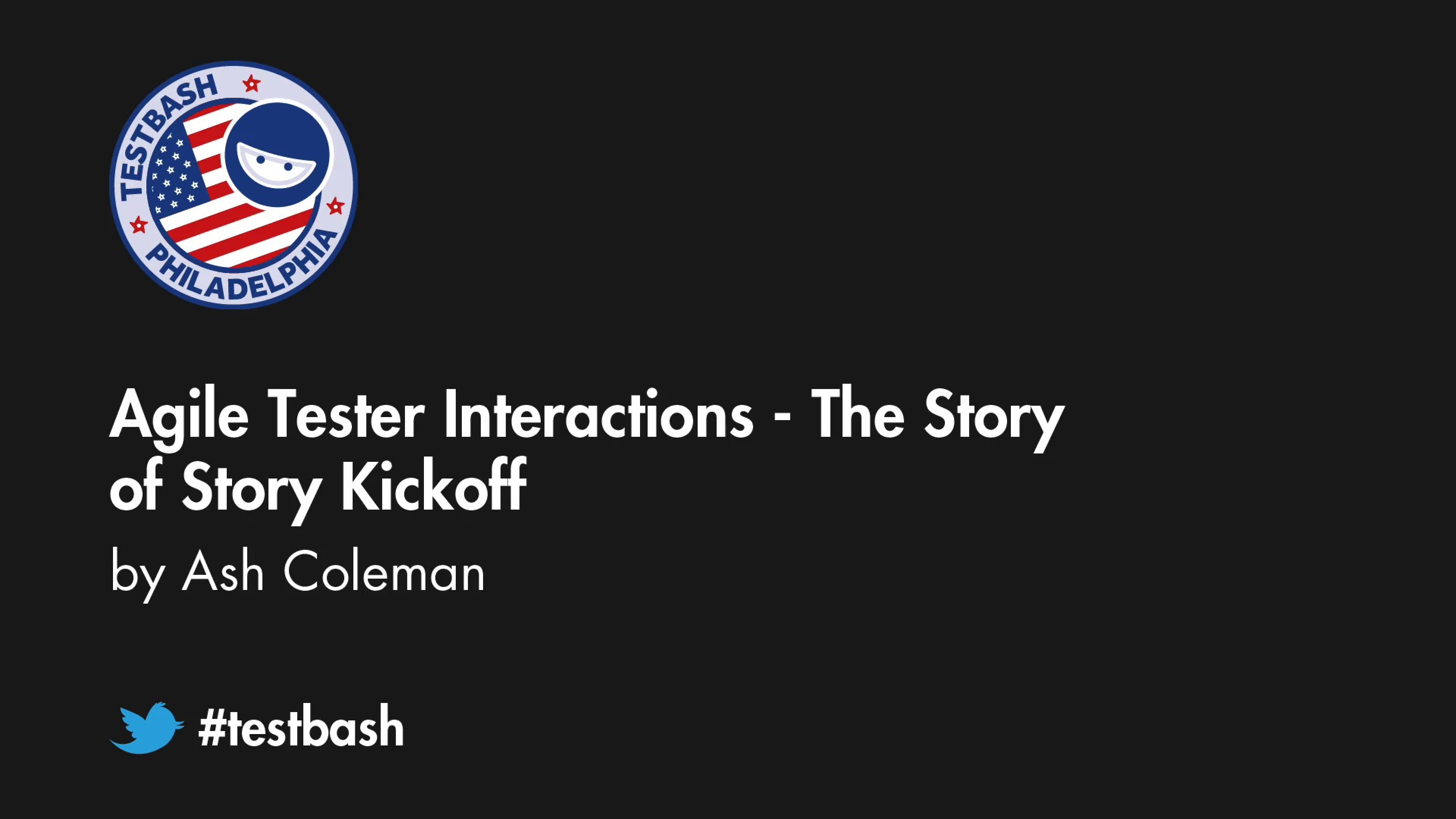 Description:
In this talk I will be encouraging testers to recognize the importance of their own perspective and personal accounts. Their knowledge base is valuable. It has significance and deserves to be heard. So how does one engage with their team to be heard? In short: the Agile User Story kickoff.
With each user story there is a beginning, a middle and an end. Establishing a user story by first understanding not only what is being asked for but also by hearing the described relevance and focus of other team members will fortify its outcome. Leading a collaborative effort of the team can prove that everyone has a different perspective to represent, dependent on their role, allowing all to be heard, be it in business, development or test.
In this talk we will be discussing the importance of story kickoff in an Agile setting, both individually and within a team. Focussing on how it can be incorporated into the workflow and the positives and negatives associated with this collaborative effort.