How to Get Automation Included in Your Definition of Done – Angie Jones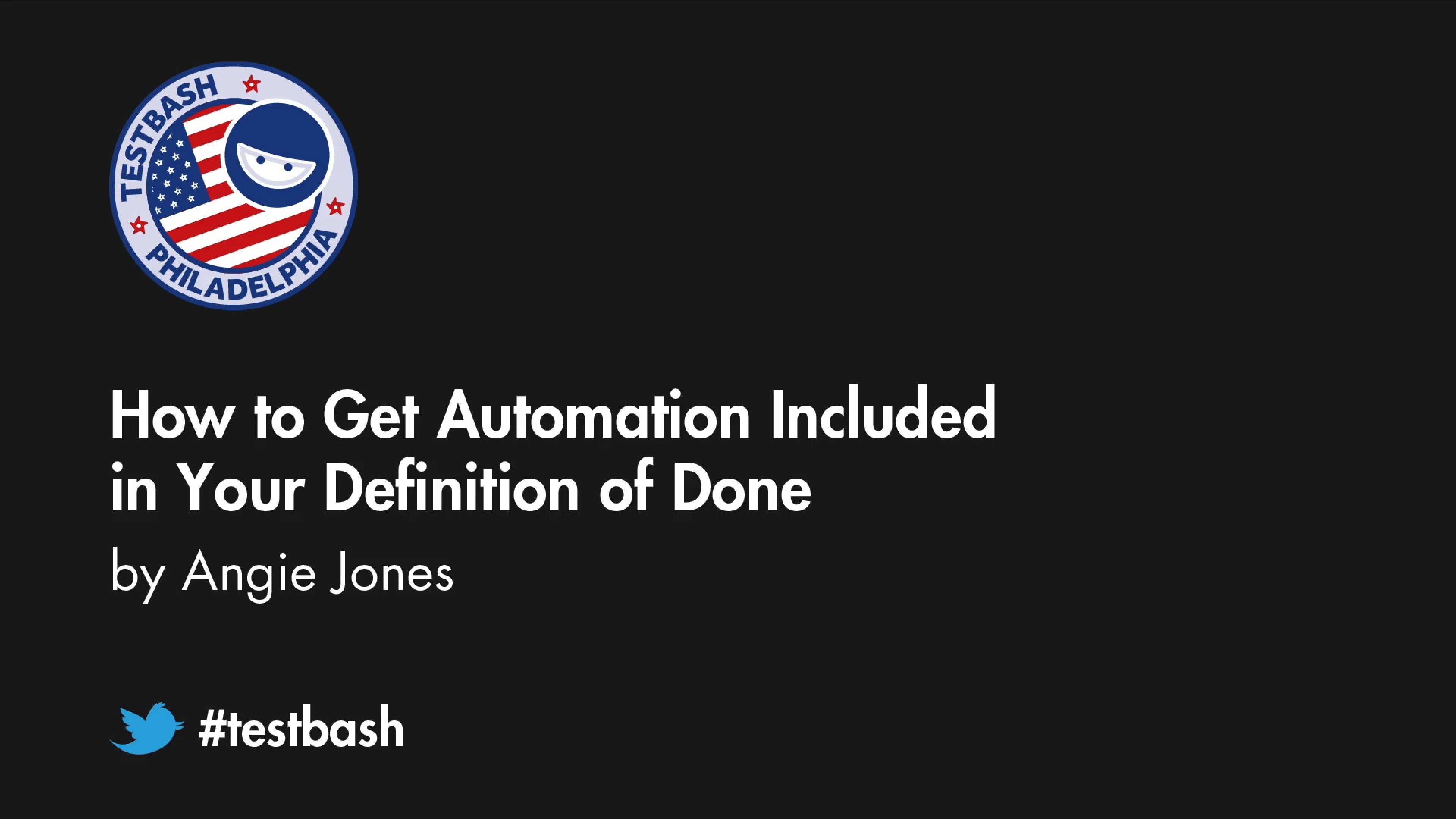 Description:
While most teams appreciate the benefits of automation, it is commonly viewed as too time-consuming to be considered as part of an agile sprint; resulting in automation being done in isolation and typically months after the story has been closed. There are several problems with this approach. The automation team members are not as familiar with the requirements as team members who were engaged within the sprint, which could result in them missing key aspects while testing. Automated regression testing of the features doesn't take place until far too long after the feature has been delivered which means more manual regression and/or a period where new features are being introduced but no regression is taking place.
Join Angie Jones as she discusses agile-friendly approaches to test automation which will allow teams to close their sprints with automation in place. These automation techniques allow scrum teams to work smarter, not harder, and find bugs quicker with a more narrowed scope of the root cause, essentially leading to quicker resolution times. Angie will also walk through an example Story and demonstrate how to apply these techniques to ensure automation is achievable within the sprint.