I've Got A Feeling: Thoughts About Myself and The State Of Testing - Ash Coleman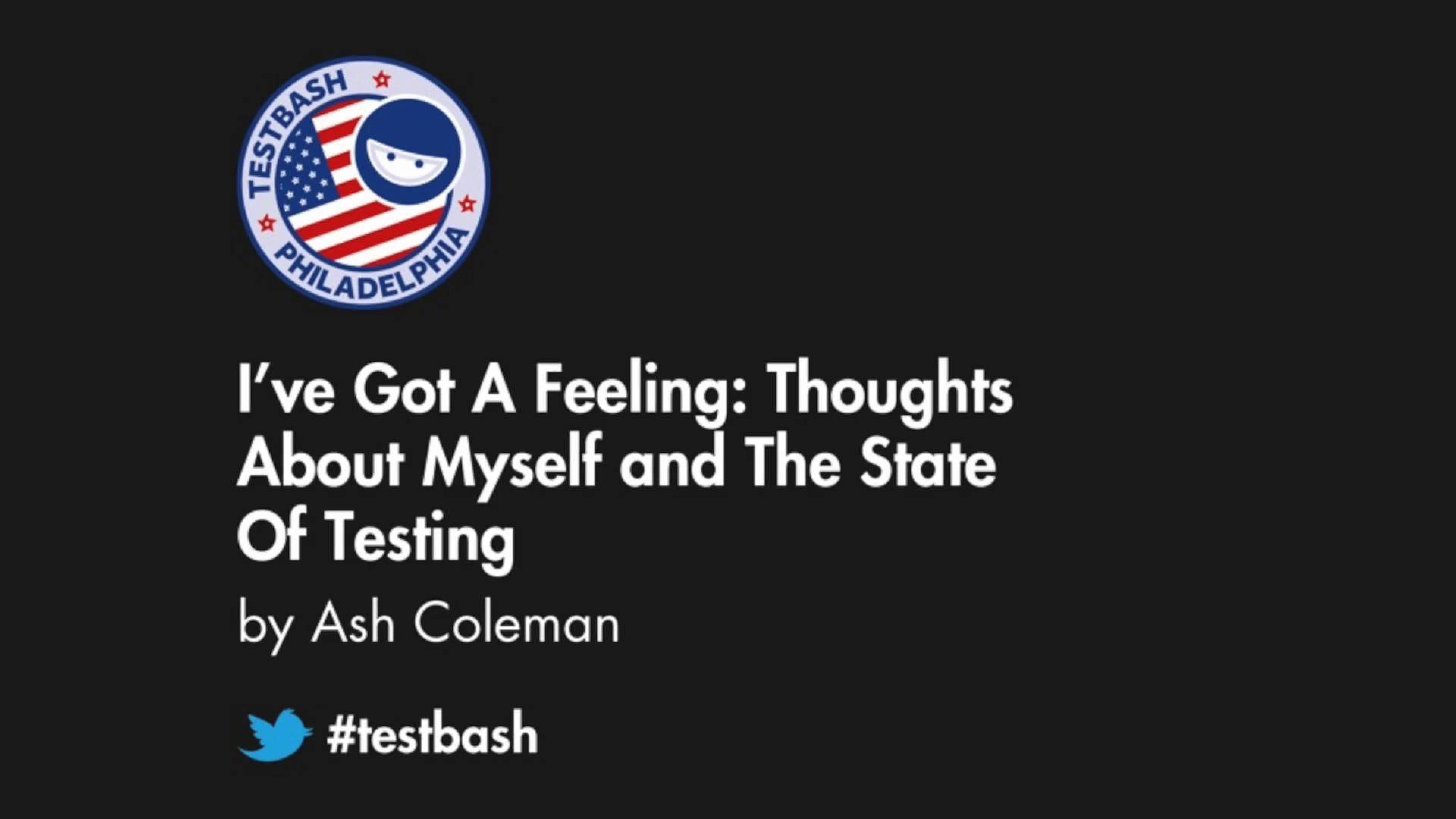 Description:
Testers, QAs, QEs, SEITs, Engineers in Test, Quality Control, etc… The lists of names that are identified in the testing community are endless. There is much debate about how we call ourselves, how we find ourselves applying our work and how we identify with one another. There are countless questions around qualifications, certificates, degrees and expertise. Heuristics or defaulted inquiry? Testing or Checking? Best Practices? Who said what? Who owns what? What is what?! It's all so confusing.
Meanwhile, I'm over here wondering if any of this is even relevant to me in order to continue doing the job that I love well.
As technology grows, so do we. In the world of testing, there is an ever growing need to recognise the direction the role is taking. With all the talk that is going on, how relevant are these conversations to our everyday professional life? What are these conversations trying to solve? Where do we find ourselves when we are not included in them?
I have a feeling that there is a lot more substance to these conversations than what is being published publicly. For the next 45 minutes, I would like to account for the feelings I have personally had while being involved and in some cases just an observer, in the debates over the community. And with these accounts, explain their potential impact on the community.
Takeaways
What am I doing here? I feel like an imposter.
Is this thing on? I feel too junior.
What's the debate? I feel like I don't have a say.
Am I doing this right? I feel like I don't know anything.