So Mr Testing Coach, What Do You Do? - Stephen Janaway

Stephen Janaway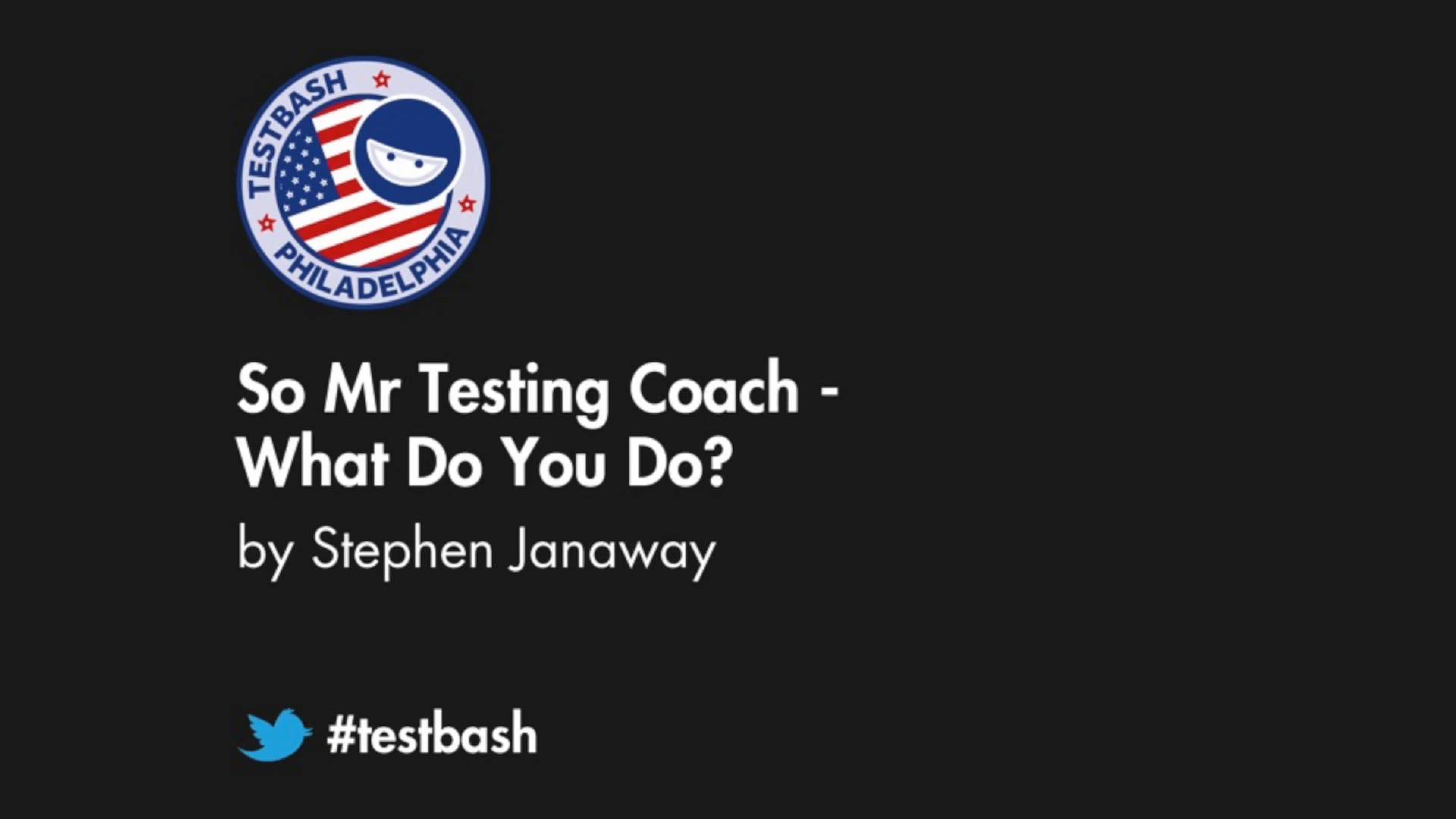 Description:
The increased usage of agile and lean principles in software development have had a profound effect on testing and in particular on test management. Teams have become cross-functional, and yet as they do so Test Managers came find themselves left out in the cold. Either the management structure does not change and becomes harder as a result, or it disappears altogether and testers find themselves unsupported and alone.
There is another way. And that way is the way of the Testing Coach. Sometimes called Test Chapter Lead, sometimes Test Practice lead, but always someone with the passion for testing and drive to make teams better at it. Someone who enables teams to own quality and understands what that means in practice.
I've spent time as a Testing Coach and have also rolled out the discipline based coaching model in various organisations. I've learnt what has worked in various contexts and what has not, and I have helped others to transition to a coaching model in their teams. I want to help others to do the same.
This presentation aims to present a view of testing that I think fits with the software development methodologies and team structures that we typically see in software development today. It will help people understand what having a Testing Coach means, why it makes sense to have one, and how as testers, it can present great opportunities to improve and excel at the software testing craft.
Takeaways
Why the typical view of Test Management is outdated and why Testing Coaches are a more suitable way forward.
What a Testing Coach does and why you may need one.
How to sell the idea of a Testing Coach.
How you can identify if being a Testing Coach is right for you, and whether it's right for your organisation.
How to incorporate a Testing Coach in an organisation.
How a Testing Coach can help you as a tester.
Hints, tips and stories for new Testing Coaches, gained from real life experience as a Testing Coach, on how to approach the role and make it a success.
How to make the Testing Coach position sustainable.
My experiences of having gone through the transition from Test Manager to Testing Coach.