The Joys of QA Management - Jake Brower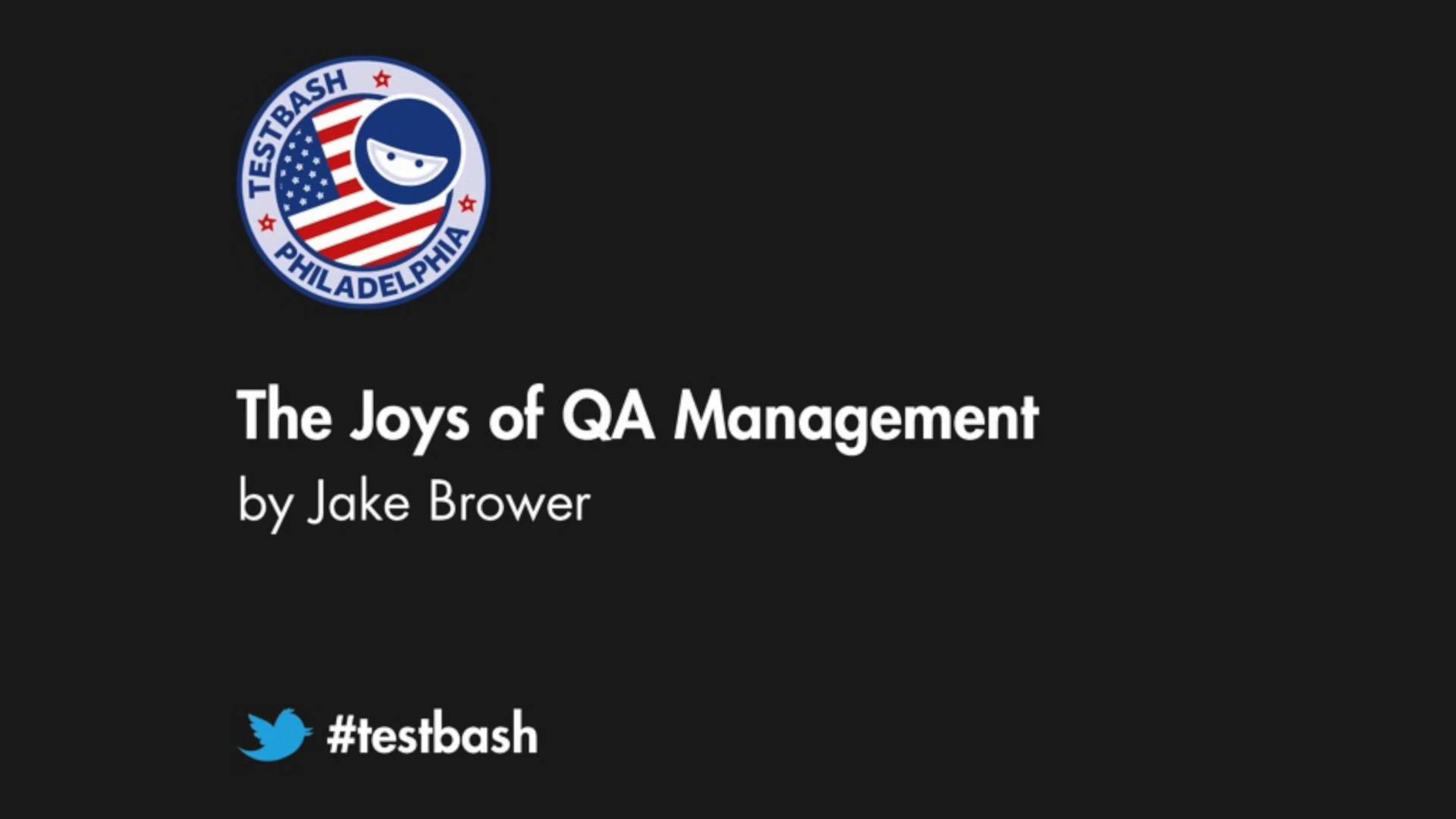 Description:
You're crazy, right?
You spend your days herding cats. You play the good cop. You play the bad cop. You're a facilitator, a mentor and a firefighter. If all of these apply to you then you're probably a QA Manager. And you might be thinking, there must be a better way?
What if your staff were continually enhancing their skills through constant learning? What if everyone had consistent mentoring? Are you building a team of testers who can dynamically jump in? With all of these in place, I'm sure you'd agree that your life would be easier.
Throughout my 23-year career in varying Quality roles, I've led transformations of Quality teams. QA is no longer a team of "weirdos" just waiting for work to be thrown over the wall. I've witnessed the struggles, the compromises, the pains. Where successful companies have needed more from Quality teams, I have helped to instill and embed quality throughout. Through active nurturing and my own passion for quality, I've helped people realise their own potential, and become advocates for quality across organisations.
In this talk, I will share my experiences on building highly successful QA teams. We will talk about finding great testers with strong communication abilities, hands-on technical skills, the flexibility to adapt to change, and who embrace cultural diversity. I will explain a few tips on interview techniques that work well vs those that always backfire. I will provide some knowledge on how to balance team dynamics with individual performance. We will also discuss detailed insights on why we love our jobs and what keeps us all going year after year.
Takeaways
Understanding the pitfalls and rewards for managing Quality resources
Hiring the right people for Quality teams: what works and what doesn't
Why many Quality managers love what they do, year after year
Pushing Quality teams to inform, install, and inject quality wherever possible