Going Undercover in the Mob - Jasmin Smith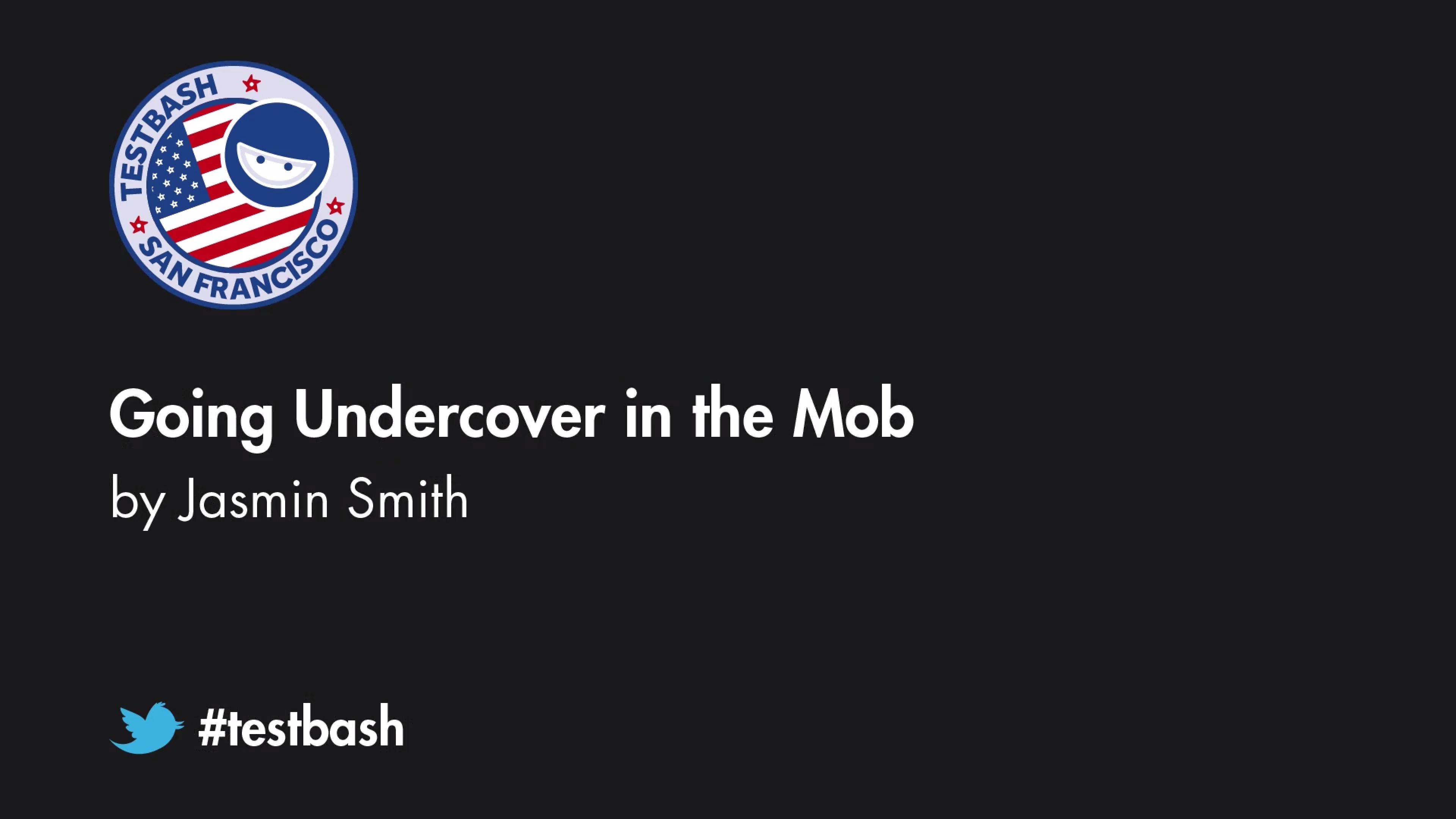 Description:
The talk will cover my experience participating in mob programming as a tester without a strong technical background. At first, it made me feel empowered, but eventually, imposter syndrome kicked in and I felt like I wasn't contributing enough value to the team. But my developers pulled me back in. Throughout the process, I learned a great deal about programming, the system under test, and about empathy.
Attendees will see that mob programming is an activity that everyone can participate in and add value, regardless of your background. Not only can you add value, but you also gain a lot through participation. Working with a supportive team can help you overcome obstacles like imposter syndrome.