Tester at the Table and the Tester in My Head - Adrian P. Dunston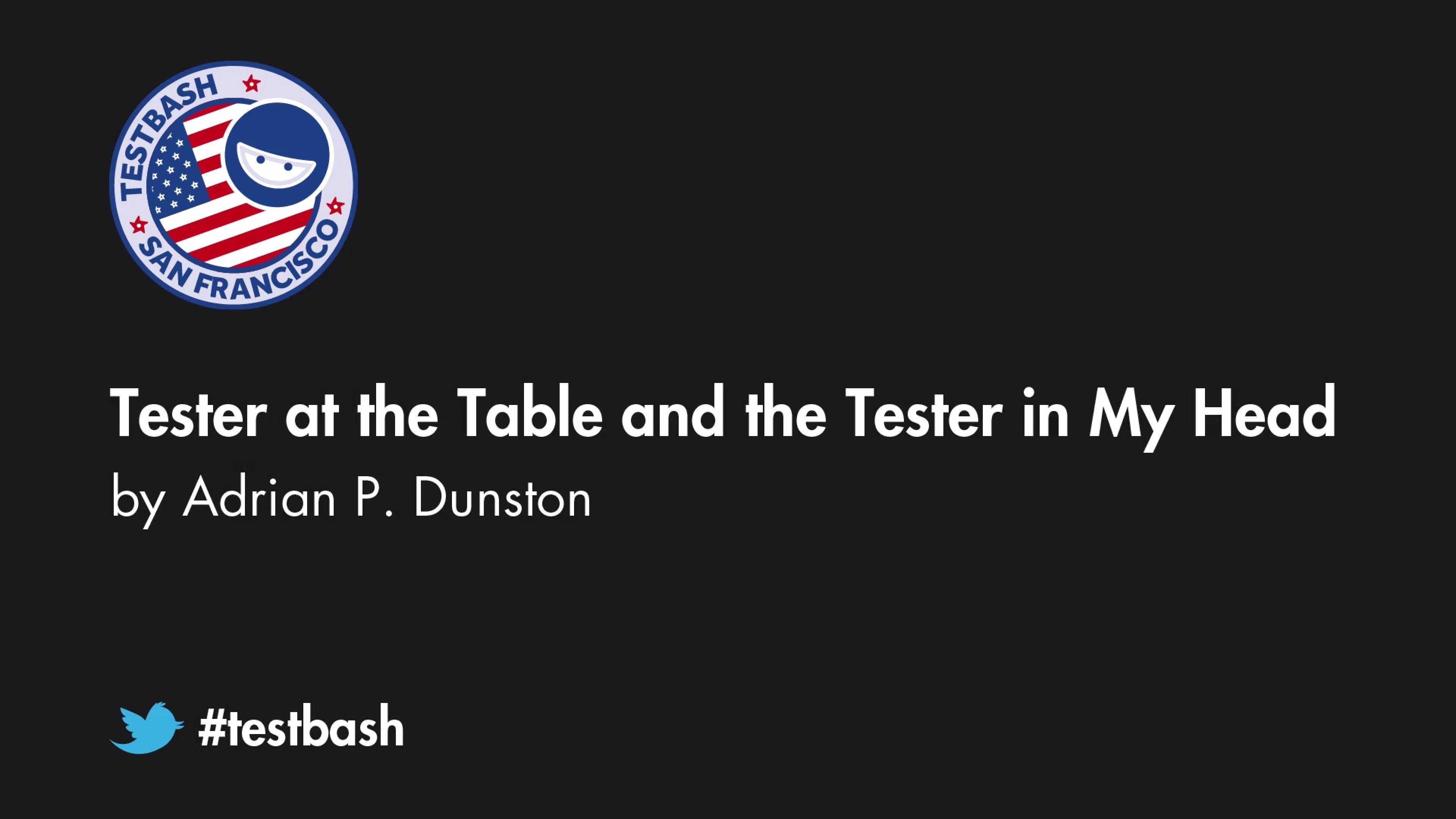 Description:
There's a little tester in my head. She advises on unit tests, warns against dodgy deploys, or just says 'I can break that.' There have also been testers at my table. They have demonstrated diligence, patience, and guile, and wisdom. I have my testers at the table to thank for the tester in my head.
Do you want to make an impact? Do you want your work to reach people far and wide? Do you how to create this far-reaching impact?
Adrian P. Dunston has had opportunities to work with dedicated and talented QA professionals. And now he has a little tester in his head. The tester in his head advises, cajoles, and admonishes. And she makes Adrian a better developer.
As the tester at the table, you have an opportunity to set high standards of quality not only in products and processes but in the developers you work with. And by building quality developers, your impact can reach every project and every other developer they work with thereafter. At the very least, you can make life easier on the next poor sap that gets to QA their code.
How does one go beyond improving products and start improving teams? How do you build up the little testers in their heads? In this talk, you'll learn:
How to mold quality-minded developers
How to use repetition and story to get your ideas stuck in their heads
How to instill habits they can use and take with them
And why exposure to good QA person can be invaluable to a young developer