Growing Test Managers - Eric Proegler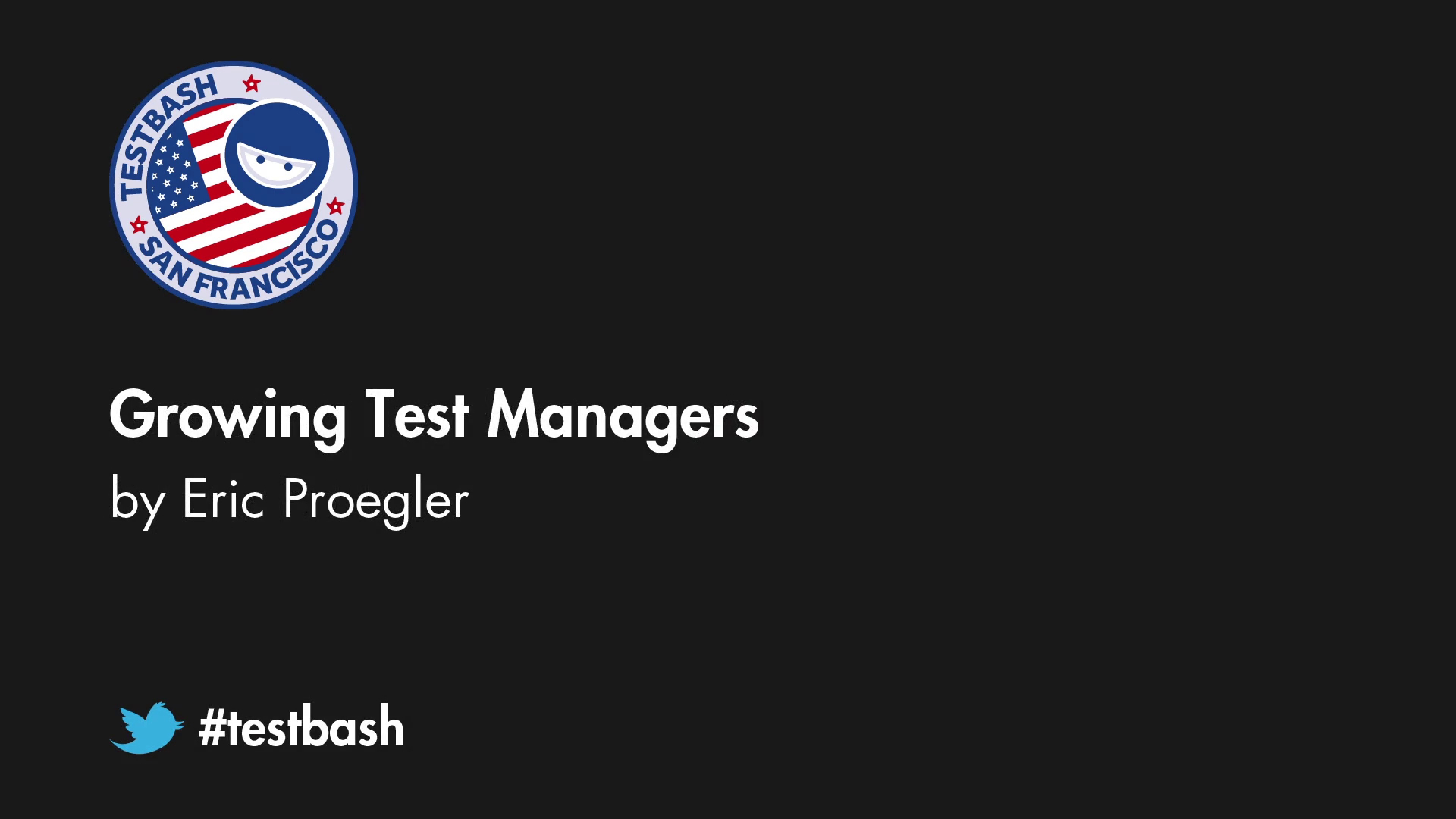 Description:
The skills necessary to be an effective test manager are not the same as those needed to be an effective tester. Supervising and coordinating testers and testing requires learning new testing skills, along with the significant growth necessary to be worthy of the responsibility to manage others. 
How do you get ready to be a Test Manager? How do you identify and nurture a future Test Manager? What are the skills and traits you could look for? What red flags might you be watching for? How will you prepare them for management, and help them succeed when they get there? What should a line manager work on to prepare for the next level?
Takeaways:
In this talk, I will pose some of these questions and offer some ideas, propose a body of skills needed for test managers in many contexts, and share experiences in mentoring current and future leaders. Hopefully, this will be useful for aspiring Test Managers, current Test Managers, and the leaders trying to grow them.