The "Do Nots" of Testing - Melissa Tondi

Melissa Tondi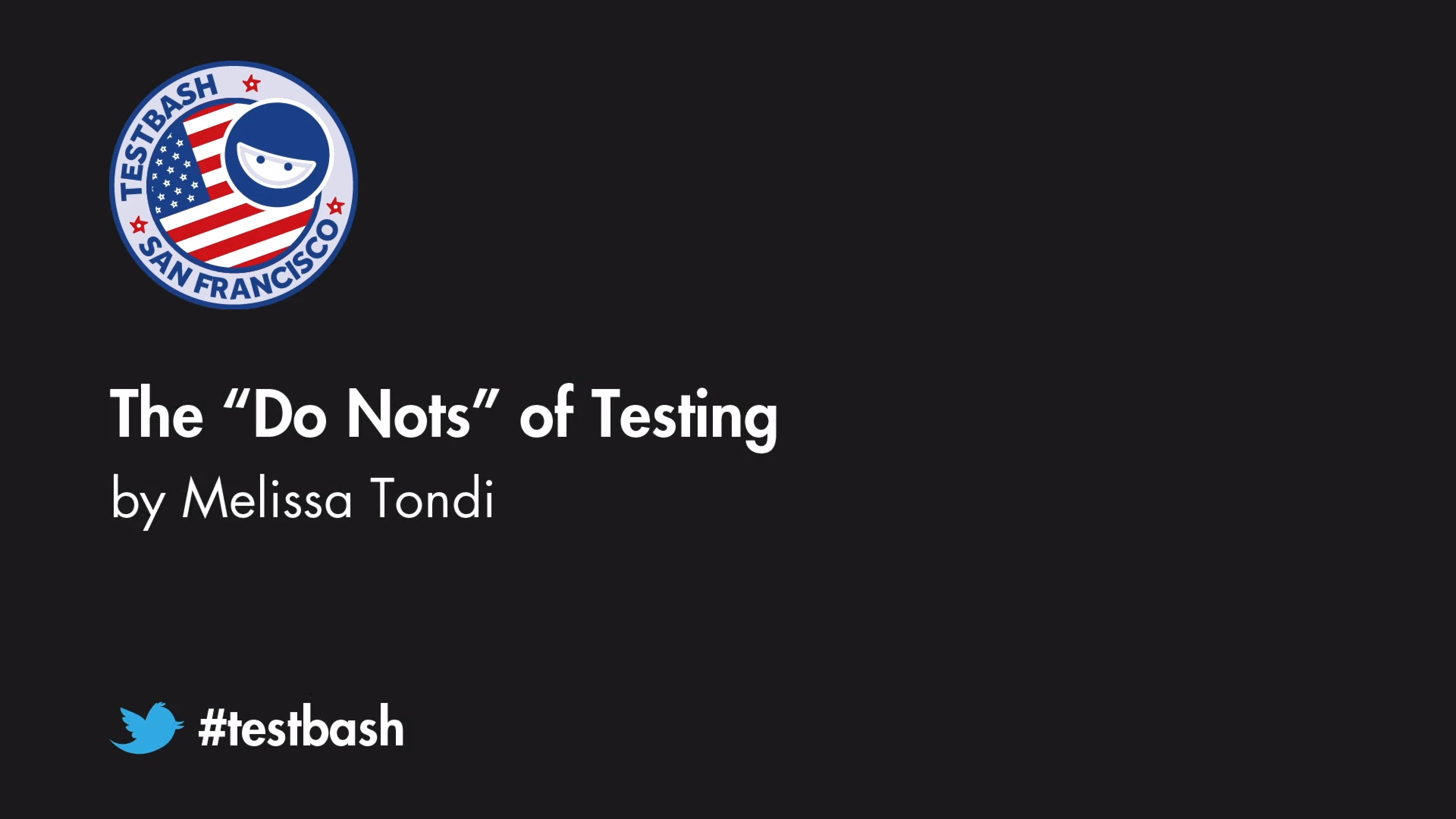 Description:
Hear the five lessons learned in testing, address them, and take back valuable solutions on your journey of a modern tester! In the "Do Nots" of Testing, we explore five traditional approaches that we've introduced to QA over the years. Although these approaches have added value in the past, it's time to revisit them and discuss new ways to show even more value and to support modern development approaches. These lessons learned in Software Testing – otherwise known as the "Do Nots" show how progress and innovation should always be at the forefront of any introduced process. Melissa will suggest different approaches and recommendations to help you either remove these pervasive activities completely from your existing Testing team or replace them with more meaningful and modern approaches.
Takeaways:
I'll present the top five "do nots" that testers have introduced in to the industry.
We will discuss these items in detail

why they were introduced
some of the mis-perceptions they have propagated.

We will then discuss what to replace those "do nots" with and how those suggestions allow for a more innovative approach to the industry.