Your Brain on Usability: UX for QAs - Jessica Versaw

Jessica Versaw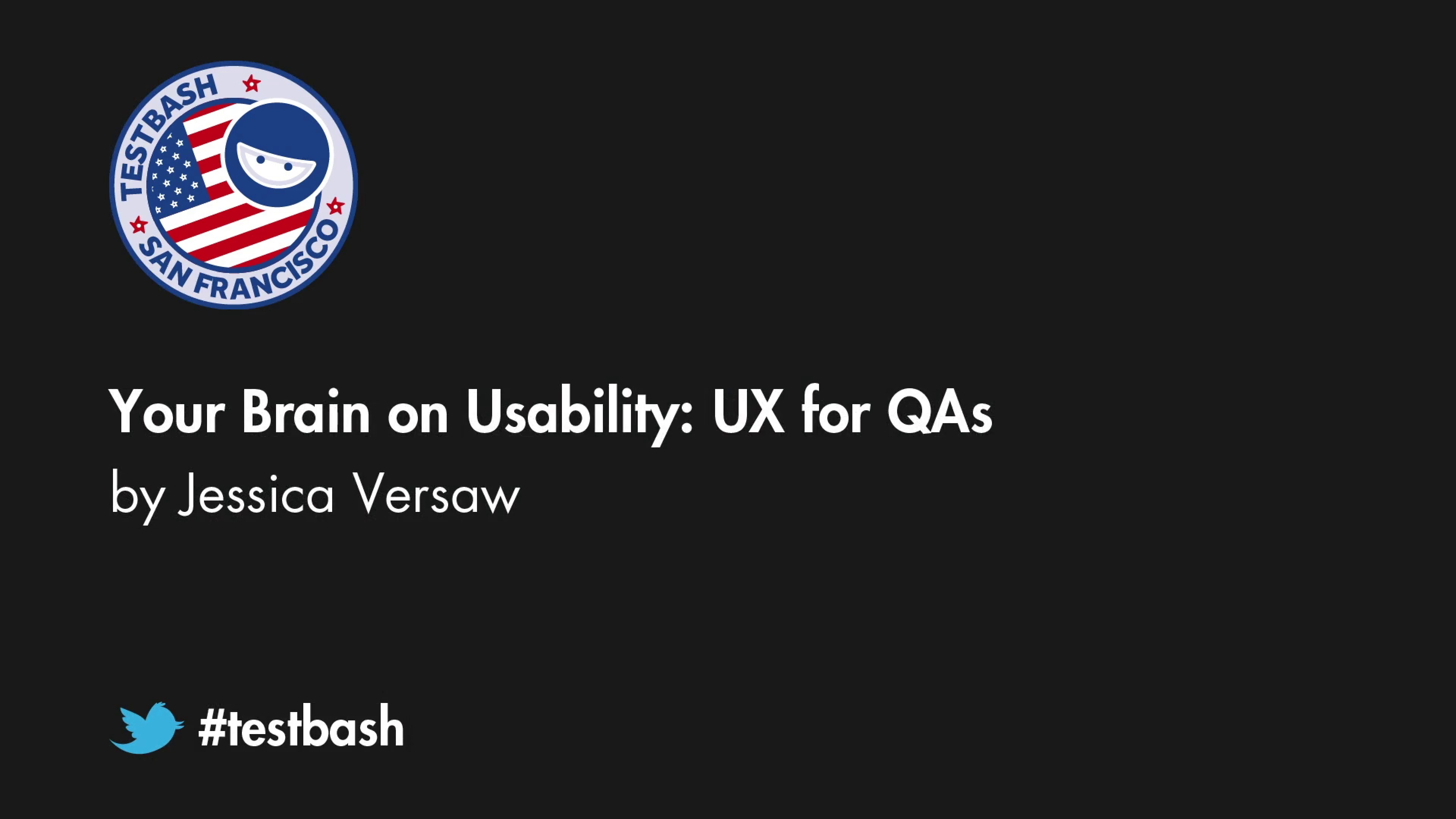 Description:
"The user" comes up frequently in testing -- understanding your users, their workflows, and ensuring users have a positive experience with your product is a critical aspect of testing. We ensure our products are easy to use and can handle invalid user inputs, however, many testers don't understand the most important aspect of the user -- their brain and how it works.
My talk introduces testers to cognitive psychology and establishes how gaining a better understanding of how users retain information, complete tasks, and process visual input can improve their testing.
Takeaways:
Gain a basic understanding of cognitive psychology, and why understanding cognitive psychology is critical to thinking like a user.
Gain an understanding of key cognitive psychology principles that impact product usability and how cognitive psychology and usability research has been conducted.
Learn methods of testing that focus on product usability and accessibility, how to spot common usability concerns, and understand why those usability issues are largely universal across user personas.
Leave with resources to further dive into usability concepts.