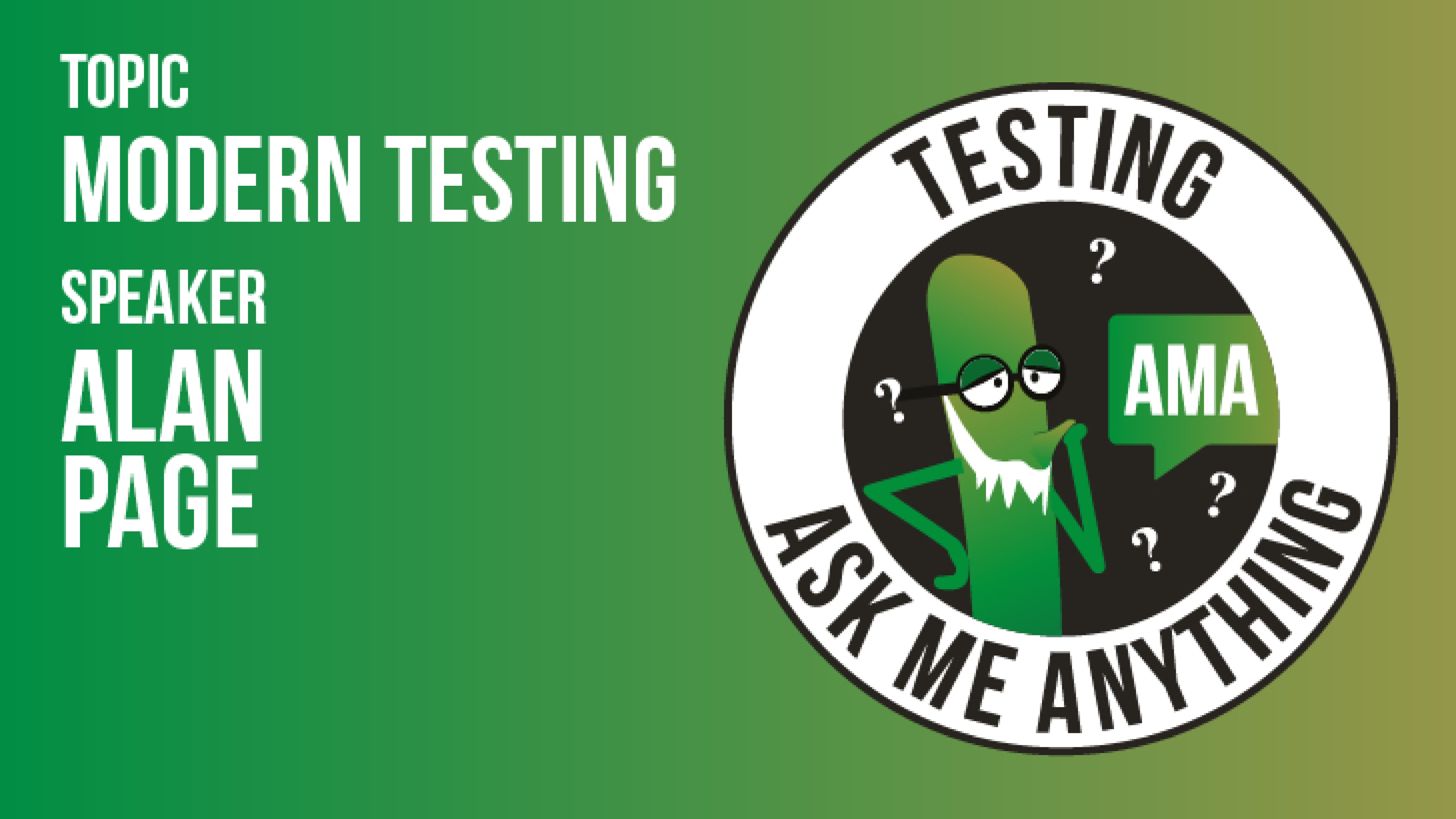 For this Ask Me Anything we were joined by Alan Page on the topic of Modern Testing.
Alan is a community builder and lover of learning. Alan is an author, as well as being part of the AB Testing Podcast.
Watch this session to learn more about Modern Testing. Get involved in the community discussion over at The Club and find useful resources relating to this AMA there too!