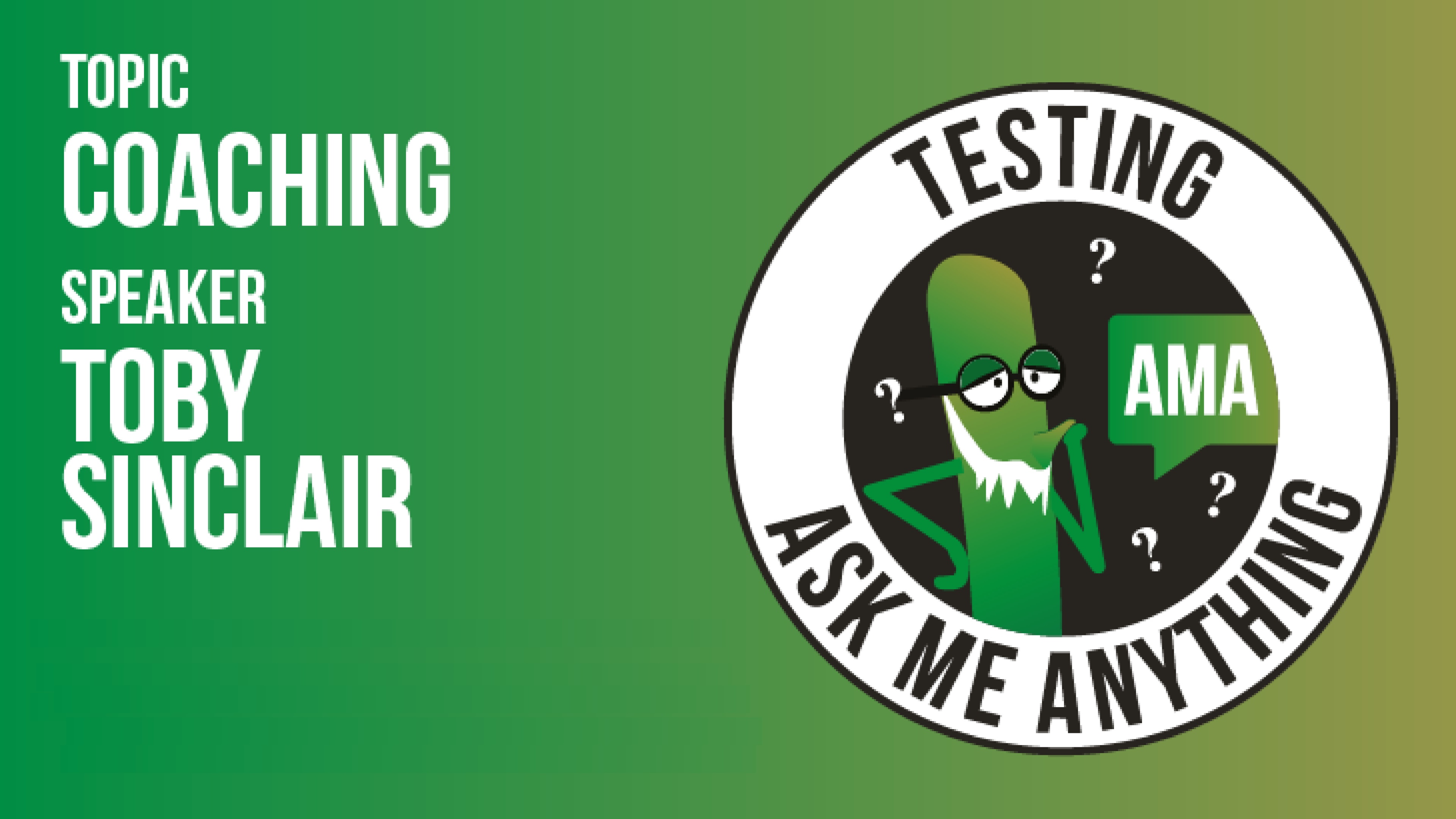 In our first Ask Me Anything of 2018 we were joined by Toby Sinclair on the topic of Coaching.
Toby has been a student of testing for many years and recently turned his attention to the vast topic of coaching.
Watch this fantastically insightful session on Coaching, with lots of book references and practical advice on the hot topic of coaching.
Get involved in the community discussion over at The Club and find useful resources relating to this AMA there too!