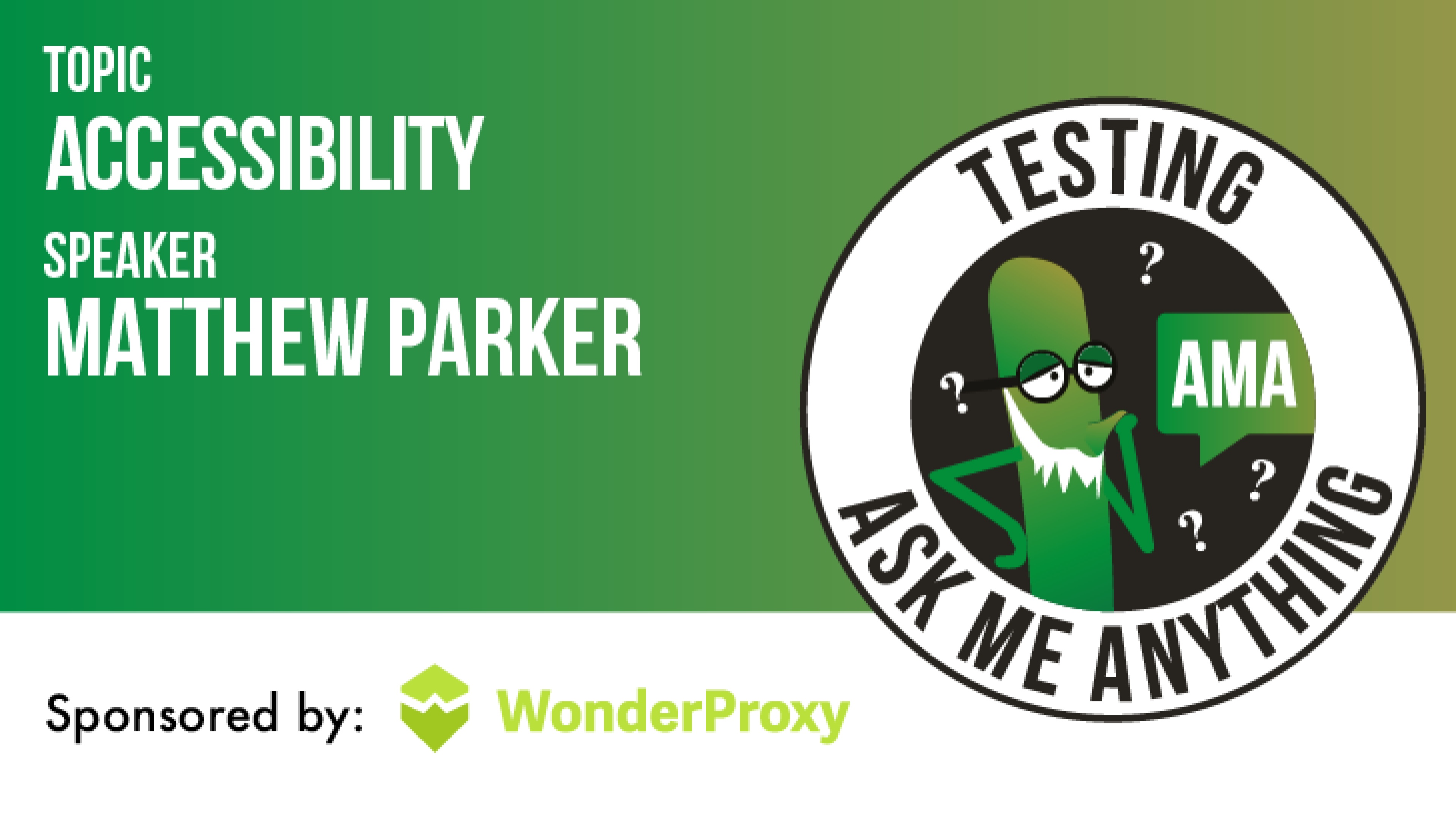 This Testing Ask Me Anything was sponsored by Wonderproxy.
If you operate internationally, do you know for certain what your site looks like in those international locations? If you don't know, you could be missing bugs – and you could be losing revenue. WonderProxy shows you what your website looks like in all your markets, whether they're down the street or on the other side of the world.
Our host Vernon Richards was joined by Matthew Parker to answer all your questions.
When we talk about accessibility many people think about making software and websites easier to use for people with visual or motor impairments. In my opinion, that is an important part of it but there is more to it. Accessibility is about building products that have no barriers to use and that are designed and built to support and encourage use by anyone and everyone. This often translates into ensuring visual and motor impairments are considered but also that general usability, look and feel and general experience cater for as many people as possible through inclusivity and diversity.