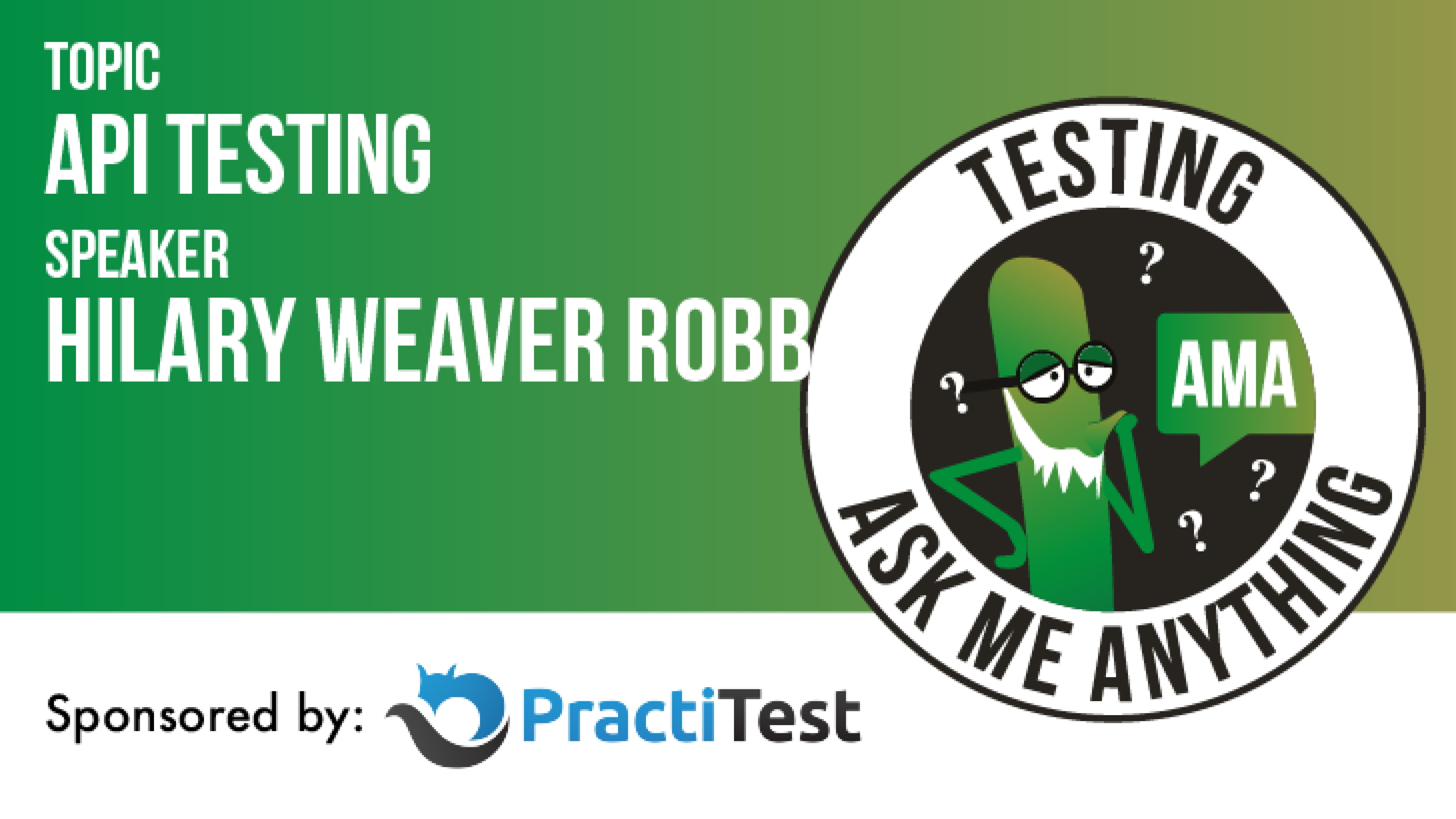 This Testing Ask Me Anything was kindly sponsored by Practitest. PractiTest is an all-in-one test management solution where you and your team can manage, control, track, document and optimize your QA efforts in real-time. Release better software with confidence.
Our host Vernon Richards was joined by Hilary Weaver-Robb to answer all your questions
We interact with APIs every day in multiple ways, whether we are aware or not. They power everything we use, from your favorite social network, to the app you can't live without on your phone, to the applications that we test every day. As a tester, I was tasked with focusing on the front end of the applications I was testing for much of my career. Then I found out about the APIs running the applications, and dug into testing those and found a whole new world of testing! They house a lot of the business logic that runs the applications, and testing them is a lot easier to do than you may think. Every tester should dip their toe into the API testing world, and discover the ways it can help you test your applications!
Get involved in the community discussion over at The Club where Hilary continued to answer questions and share useful resources!
You can find out more about our other software testing conferences and online educational events on our Events page.
What You'll Learn
Learn more about API Testing