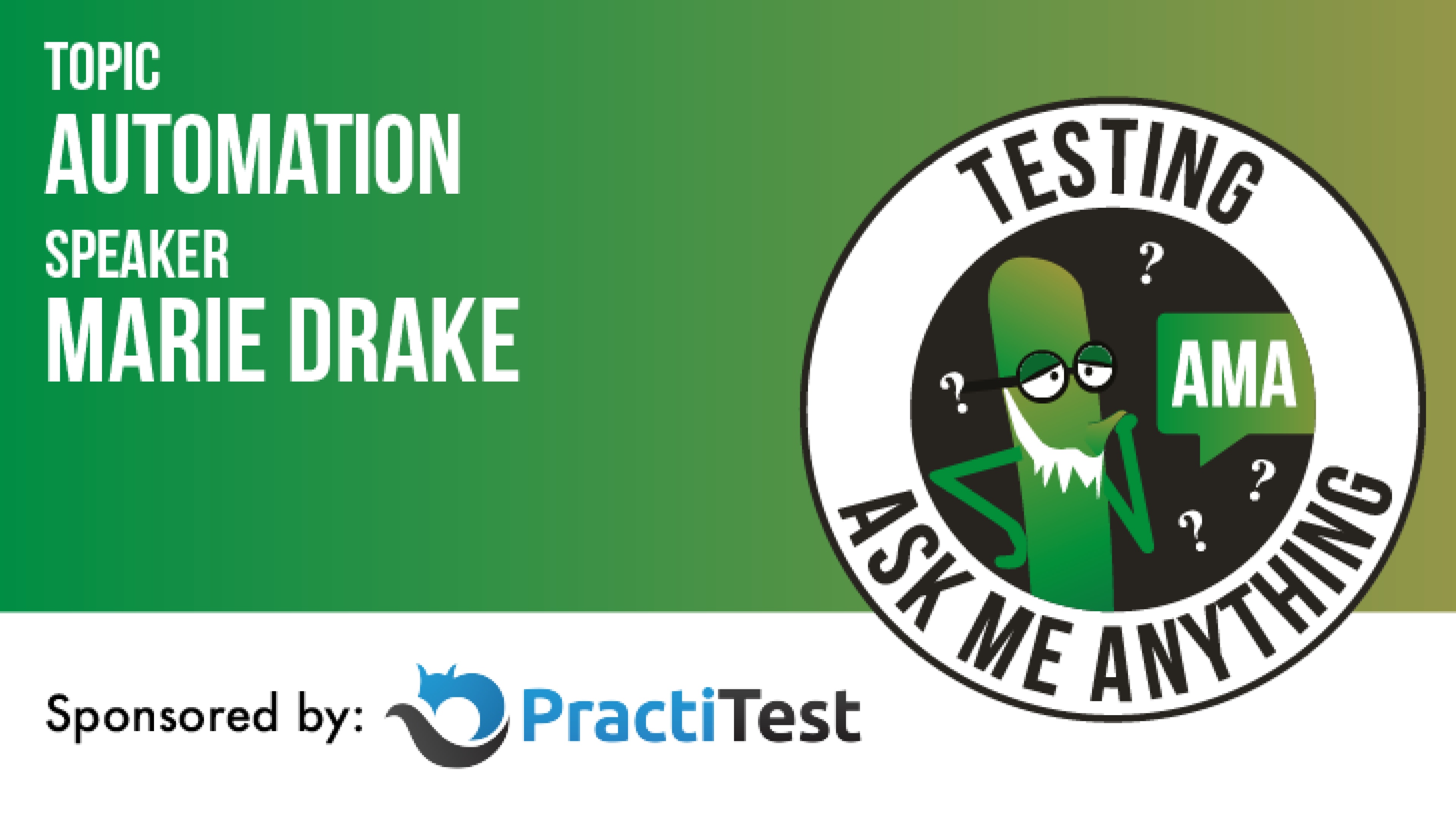 This Testing Ask Me Anything was sponsored by PractiTest.
PractiTest is an end-to-end test management solution to organize, run, and visualize all your QA efforts in one centralized hub. It incorporates all testing types: manual, exploratory, and automation for any testing methodology. Robust built-in integrations provide a streamlined process and improve team communication. View and share real-time test results using advanced customizable reports to make smarter decisions and release better software, faster.
Our host Vernon Richards was joined by Marie Drake to answer all your questions.
As we move towards DevOps ways of working, a key aspect to make it work is to have a solid test automation practice in place. There are so many models out there which can help us define what tests we need to automate on which level. However, if you are new to automation, you might get overwhelmed with the abundance of testing tools out there to choose from. In this session, Marie shared her experience with test automation and answered your burning questions!
Get involved in the community discussion over at The Club where Marie continued to answer questions and share useful resources!
You can find out more about our other software testing conferences and online educational events on our Events page.
What You'll Learn
Marie answered questions on Automation