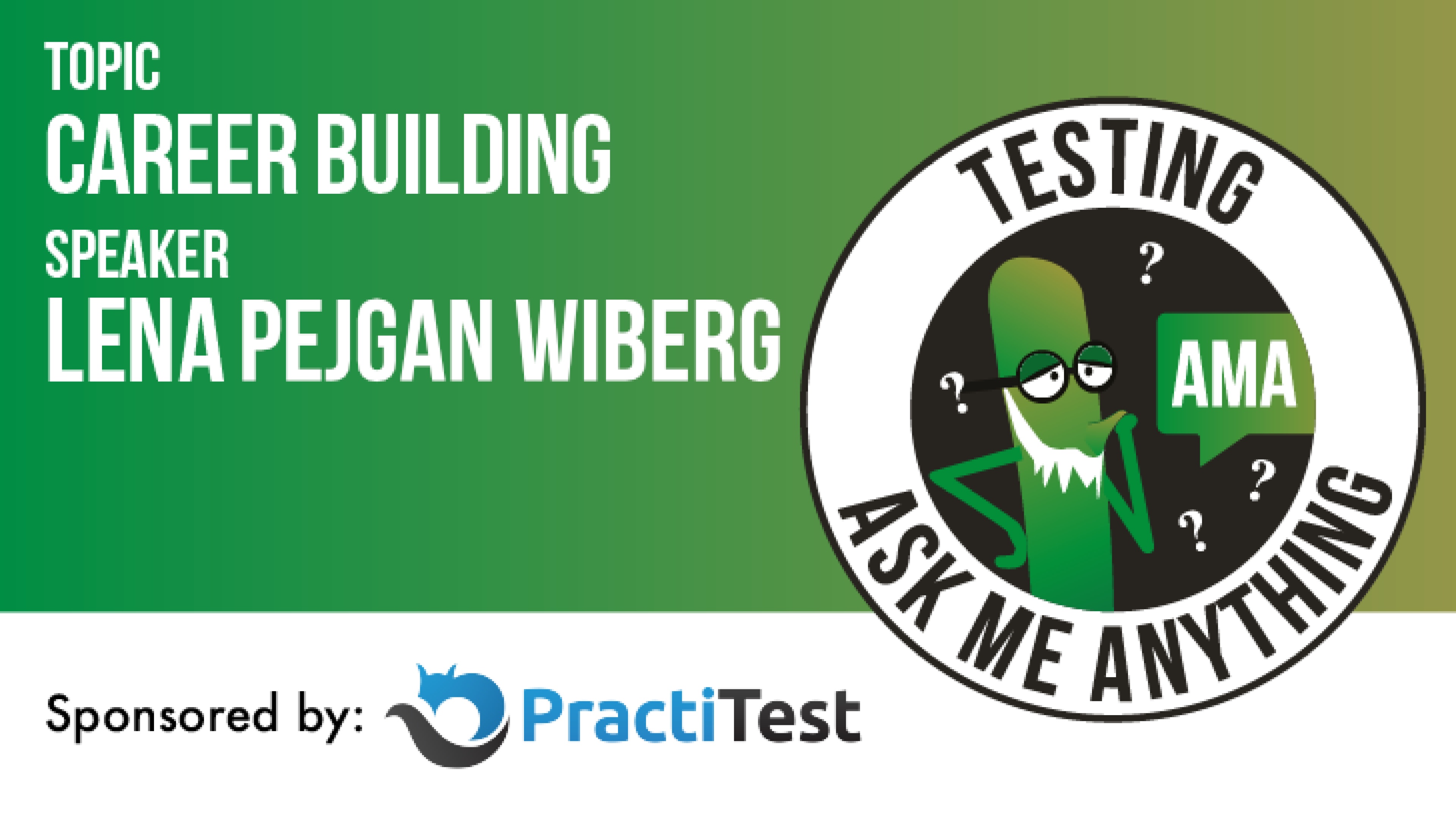 This Testing Ask Me Anything is sponsored by PractiTest.
PractiTest is an end-to-end test management solution to organize, run, and visualize all your QA efforts in one centralized hub. It incorporates all testing types: manual, exploratory, and automation for any testing methodology. Robust built-in integrations provide a streamlined process and improve team communication. View and share real-time test results using advanced customizable reports to make smarter decisions and release better software, faster.
Our host Vernon Richards was joined by Lena Pejgan Wiberg.
There are people who follow a clear path from graduation until retirement. For the rest of us, career building can be messy, accidental, painful and/or take us in unexpected directions. We might feel stuck, want to get a more senior position, want to switch to something completely different or just feel that we don't even know what the next "career step" would be. In this session, Lena shared her experience with building and switching careers!
What You'll Learn
To learn more about software testing career options and development.