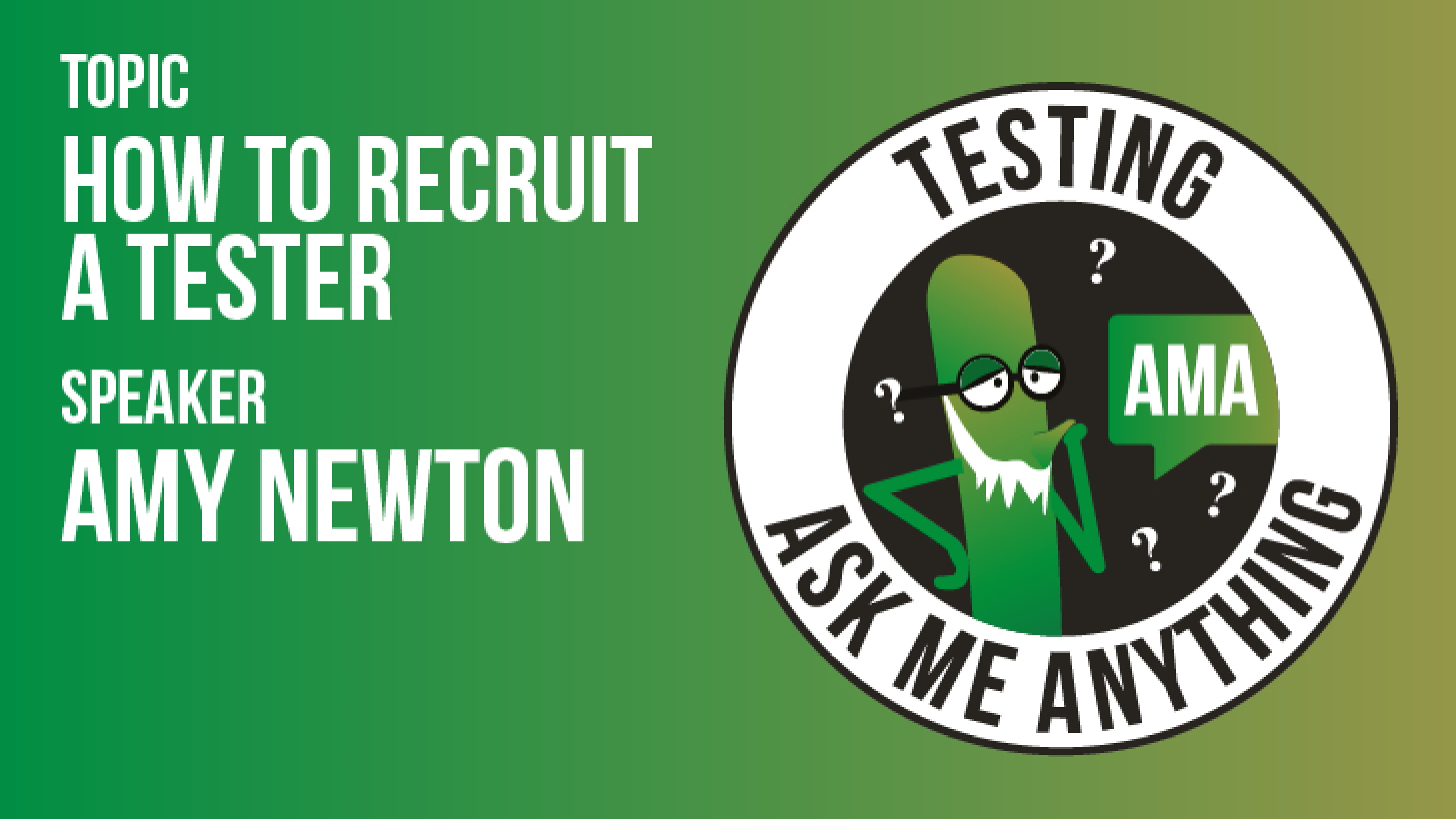 For this Ask Me Anything we were joined by Amy Newton on How to Recruit a Tester.
Amy is very involved in the software testing community as a recruiter, she helps run testing events locally and to raise the profile of software testing. Amy answered many questions covering multiple aspects of recruitment. This can help you find the right software tester to join your team, or to find the right job for you as a tester.
Watch this session to learn more about recruitment. Get involved in the community discussion over at The Club and find useful resources relating to this AMA there too!