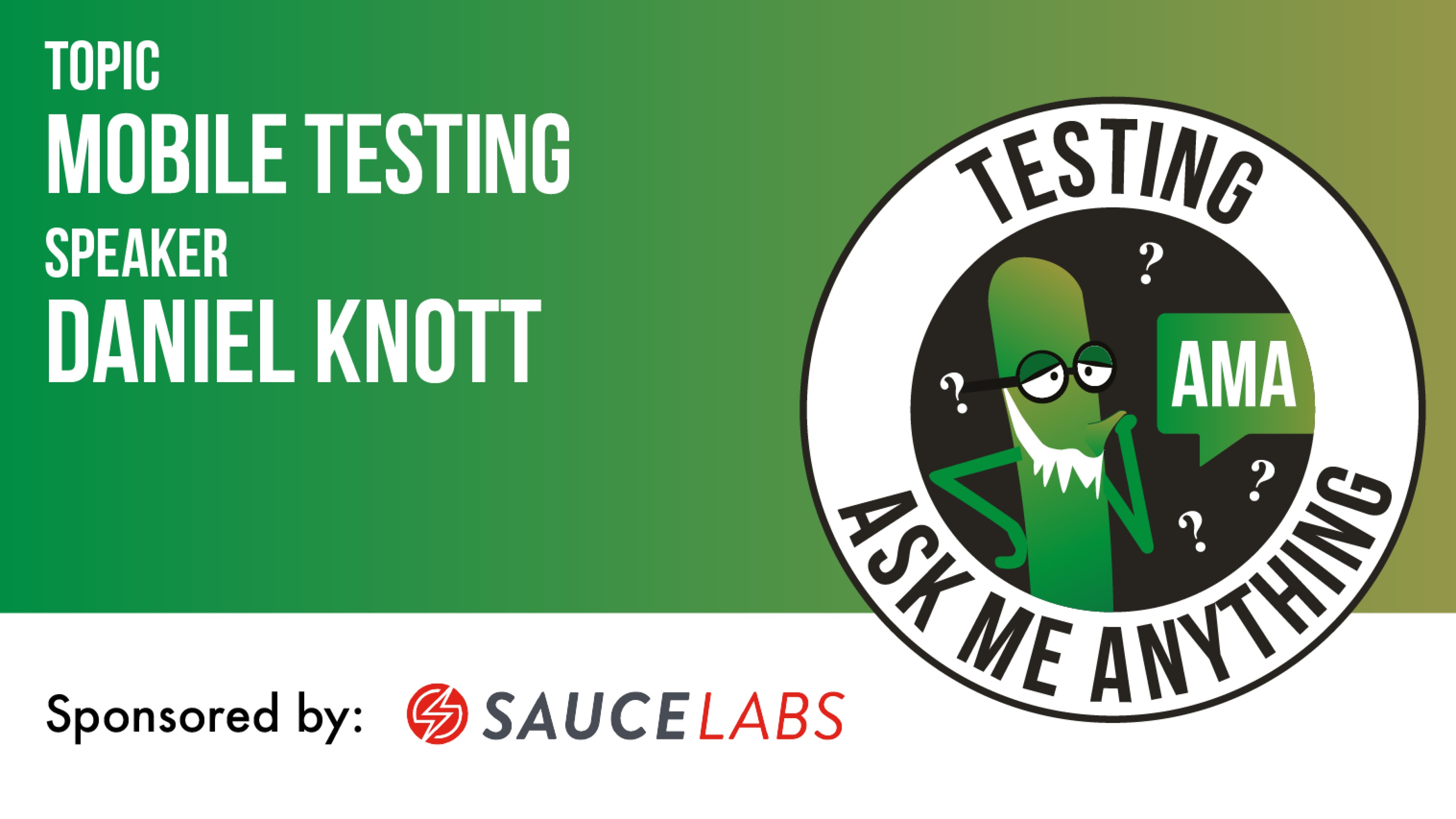 This AMA is kindly sponsored by Sauce Labs. Sauce Labs lets you automate your web and mobile app tests on a variety of different browsers, operating systems and devices, all on the world's largest continuous testing cloud. It's a snap to make sure your code runs smoothly everywhere. Try the 14 day free trial!
Our host Vernon Richards was joined by Daniel Knott to answer all your questions.
Mobile testing can be different and more challenging compared to non-mobile testing. Daniel has experience in the area of mobile testing for more than 8 years working in different industries and app types. We had a massive range of questions from tools to techniques.
Get involved in the community discussion over at The Club where Daniel continued to answer questions and share useful resources!
You can find out more about our other software testing conferences and online educational events on our Events page.