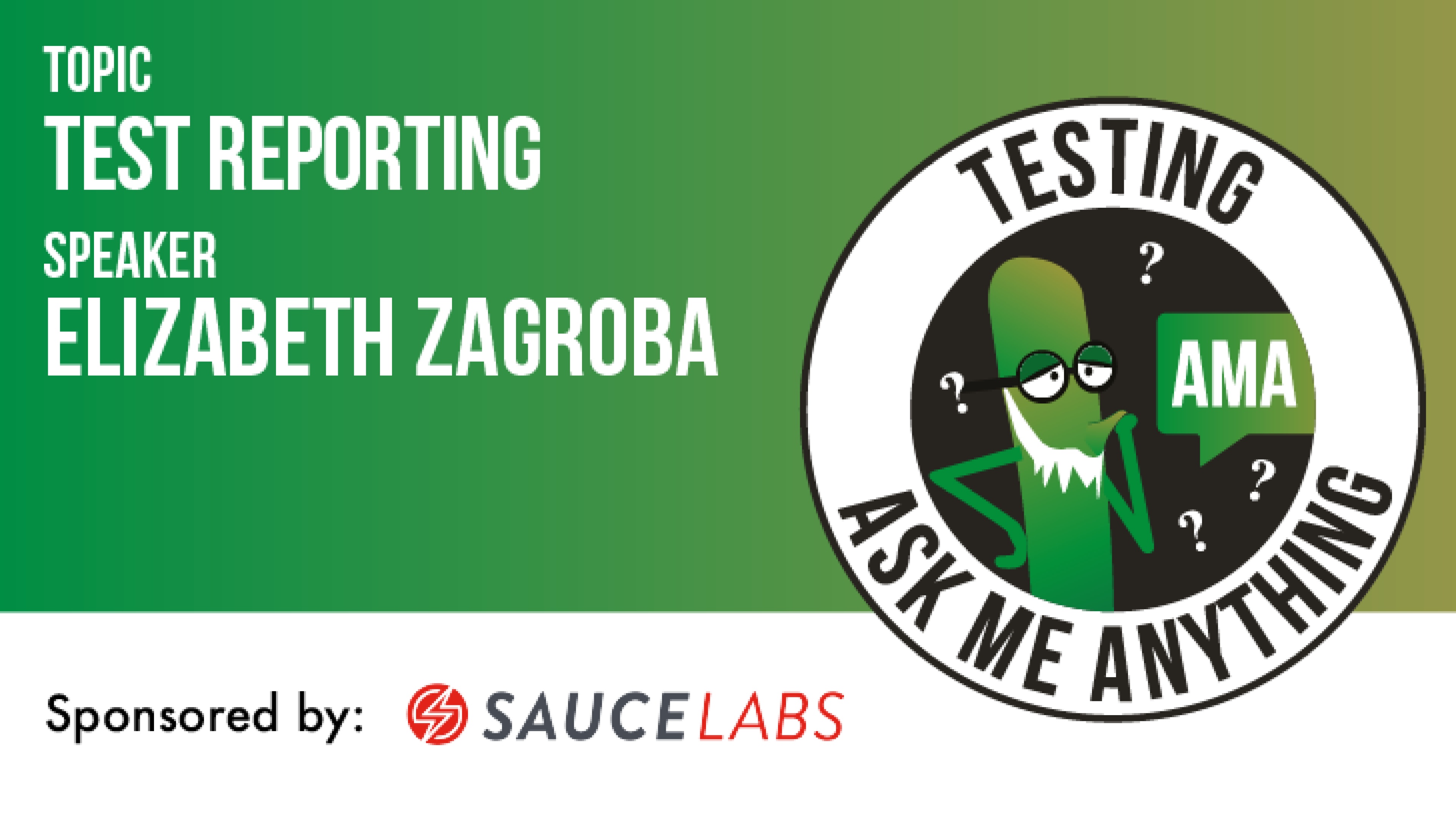 This Testing Ask Me Anything was sponsored by Sauce Labs. Sauce Labs is the platform developers trust to help them deliver better software, faster. Our continuous testing cloud accelerates CI/CD without compromising quality. It delivers a 360-degree view of a customer's application experience, ensuring that web and mobile applications look, function, and perform exactly as they should on every browser, OS, and device. Co-founded by the creator of Selenium, Sauce Labs remains deeply rooted in the open source community, and supports developers with a combination of expertise, data insight, and customer care that no other automated testing provider can match. Get started with a free trial.
Our host Vernon Richards will be joined by Elizabeth Zagroba to answer all your questions.
In an Agile/DevOps environment, you have more opportunities than ever to report about testing. You catch a missing requirement in a refinement session. You point things out as you pair or ensemble. You're telling people about what you did during stand-up. Your pipeline turns red and rejects a commit.
Elizabeth uncovers some of the ways you are delivering information about the quality of your software and about how testing is going. Let's explore the many different forms a test report can take, and how you can make them more effective.
Elizabeth continued answering the questions that got missed during the live Ask Me Anything over on The Club.
What You'll Learn
Learn how to improve how you report about testing.