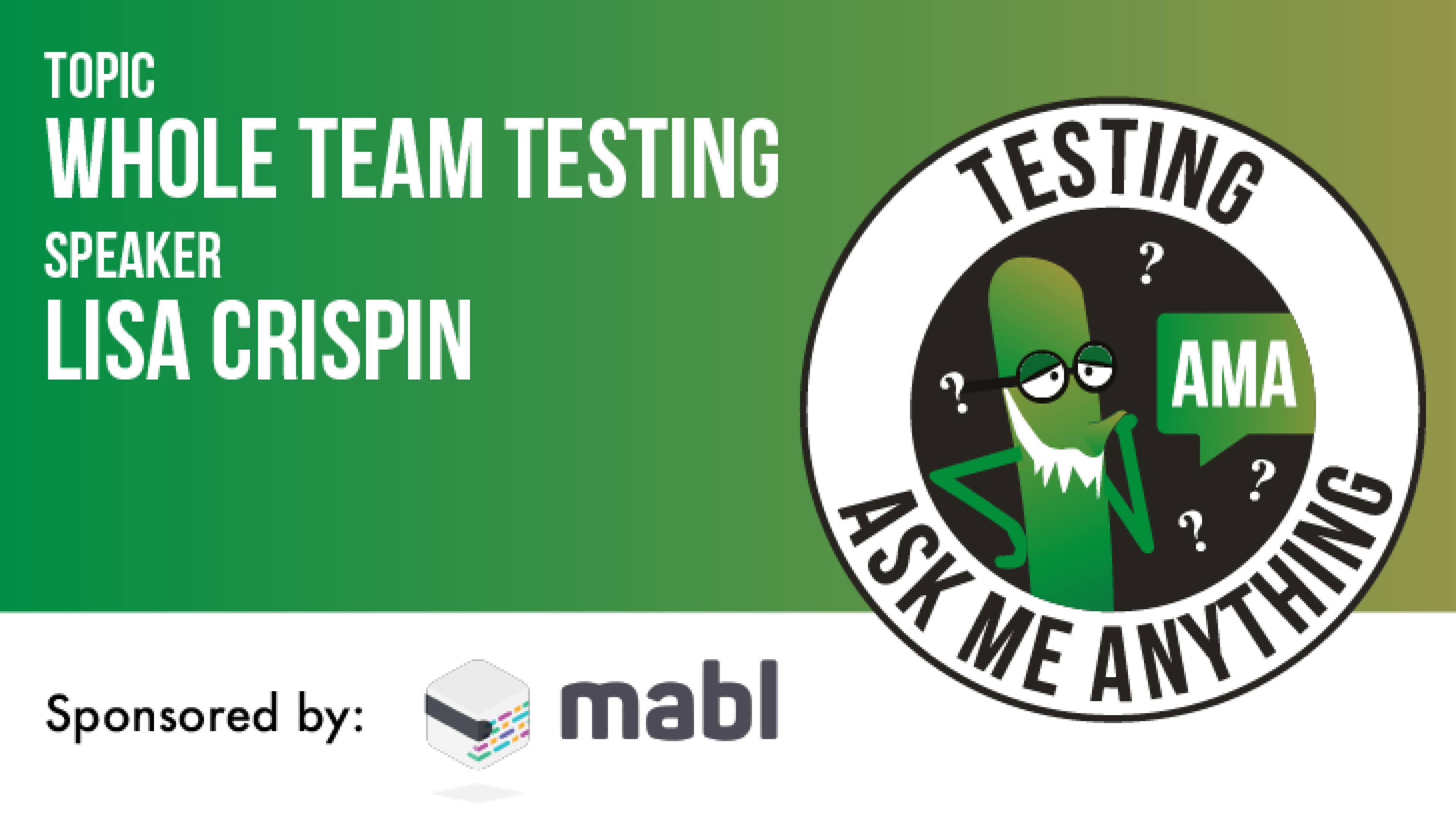 mabl are sponsored this AMA. mabl is the most reliable codeless UI testing service available, enabling continuous testing with an auto-healing automation framework and maintenance-free test infrastructure. Using proprietary machine learning models to automatically identify application issues, including javascript errors, visual regressions, broken links, increased latency, and more, mabl brings traditional UI testing to the modern age.Find out more about mabl.
Our host Vernon Richards was joined by Lisa Crispin to answer all your questions.
One of the cornerstones of agile development is the whole-team focus on building quality into the software. On high-performing teams, everyone takes responsibility for testing, regardless of their official role or self-identified specialities. The DevOps movement has built on this, putting even more focus on delivery teams collaborating with Operations and other teams to build testable infrastructure and enabling continuous delivery.
In this AMA, Lisa answered questions about how whole-team testing works in practice. If you're wondering how in the world you get non-testers interested in doing work that they've purposely avoided in the past, or interested in newer practices that involve more of the delivery team, such as pair and mob testing.
Get involved in the community discussion over at The Club and find useful resources relating to this AMA there too! Lisa managed to answer more of the questions that we didn't have time for on the night.