Dark Patterns – A Testers Quandary – Emma Keaveny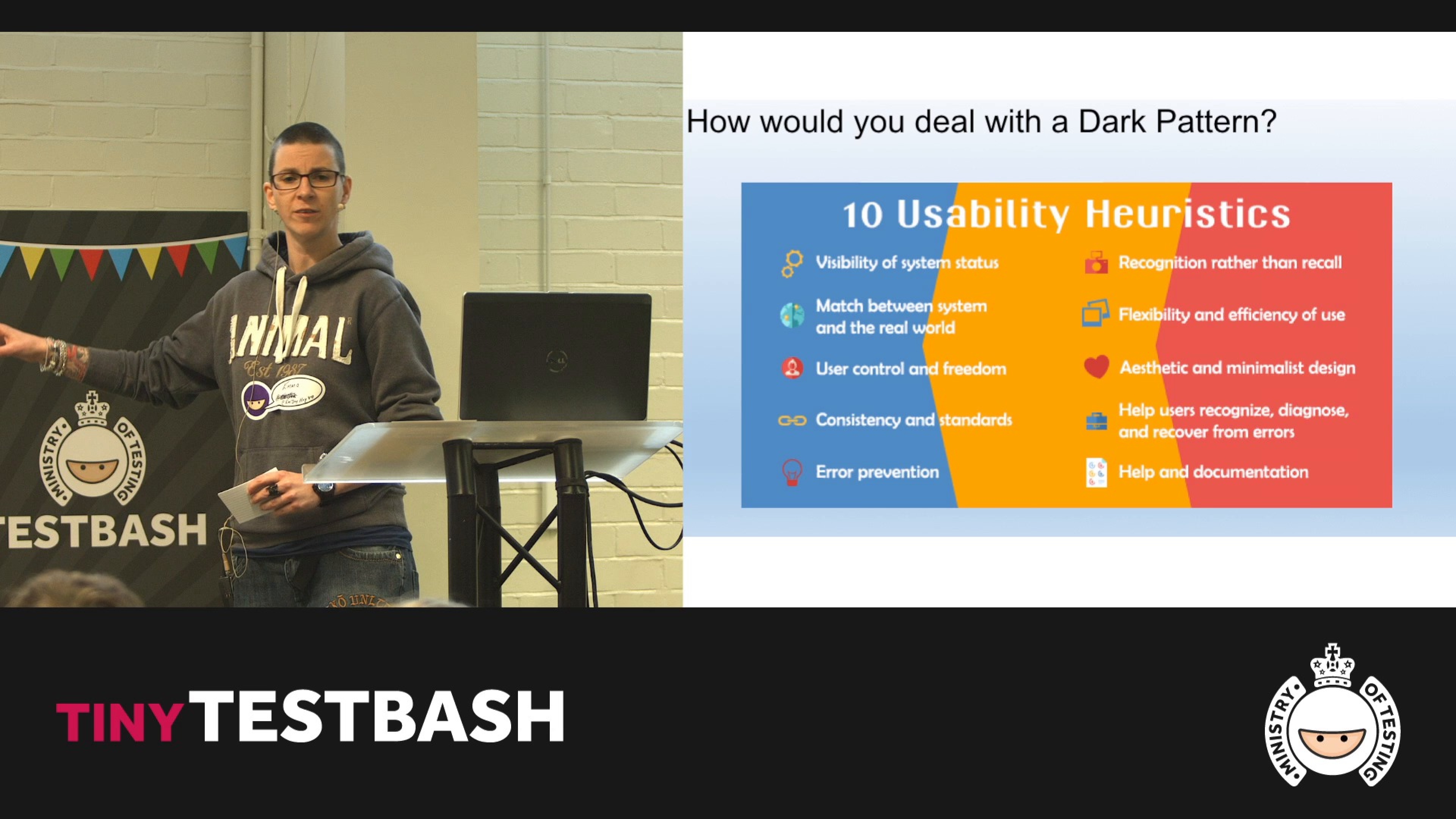 Description:
Have you ever found yourself downloading a tool bar you didn't want? How about suddenly receiving emails because you accidentally signed up for a mailing list? Possibly the worst yet, sent out invites to an application at your own expense? Well if you have, then you have been whacked with a Dark Pattern! These patterns are designed to fool you, into applying or buying things you had no intention of getting. In this presentation I will be going through the different types of dark patterns that are out there, how we should approach these as testers (is there a right way or a wrong way to deal with them), as well as covering some pros and cons on these controversial barely legal techniques that are used more frequently than you would think.
Emma Keaveny is an enthusiastic eager new Junior to testing. After taking a career break from manufacturing she has found her footing within the testing movement. For the last year she currently works for Interica on archive and retrieval software. This can prove challenging at times having to learn and navigate around various operating systems and databases. It is an ideal place to learn and hone in on new testing skills and tools that she has picked up and is enjoying every minute of it. She is also co-organiser of BrighTest Actually, a Brighton based testing meetup where fellow testers get together either for a few drinks, games or some interesting talks. Wherever Emma can get involved in testing you will see her there, always looking to improve her skill set, learning new techniques and trying them out.