Example of How to Hire a Tester – Jokin Aspiazu & Marta Garrido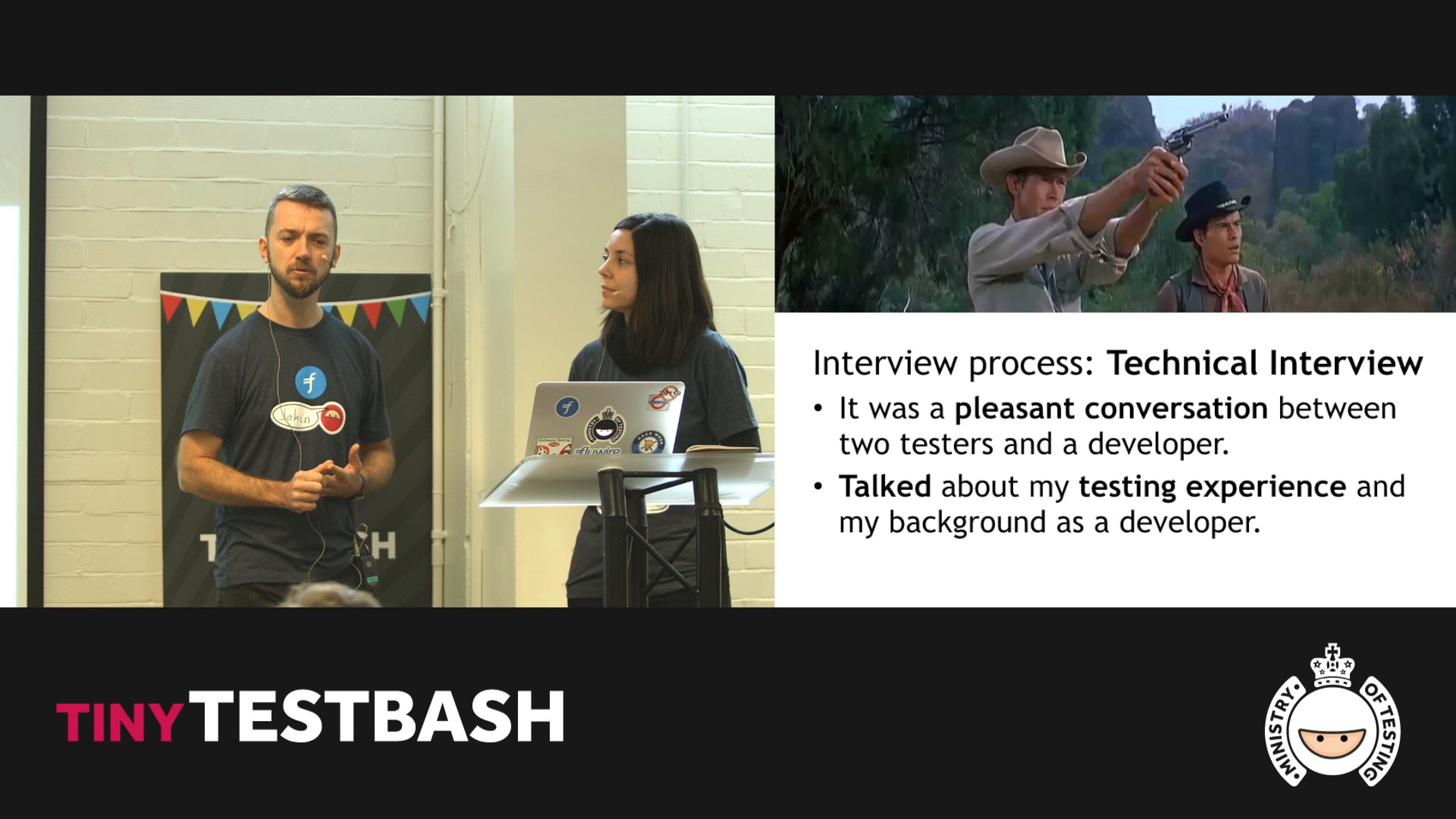 Description:
In peerTransfer we are growing our dev team, this means that we needed to find out another tester.
In this talk we would like to explain how the process went.
How we come out with the offer
How we found candidates.
How was the interview process.
How the ramp up went, once we did the hiring.
We would like to give this talk between Jokin (The only tester until this happened) and Marta (The newly hired tester), sharing points of view from both sides.
Jokin has been around testing since 2007, and in this time, he managed to have a beer with Michael Larsen, dinner with Pradeep Soundararajan and coffee with Santhosh Tuppad, among others.
Marta has been testing since 2008, and after joining peerTransfer we are both the peerTransfer tester guild, or whatever we might be called.