Testing Lessons From Sketchnoting – Stephen Mounsey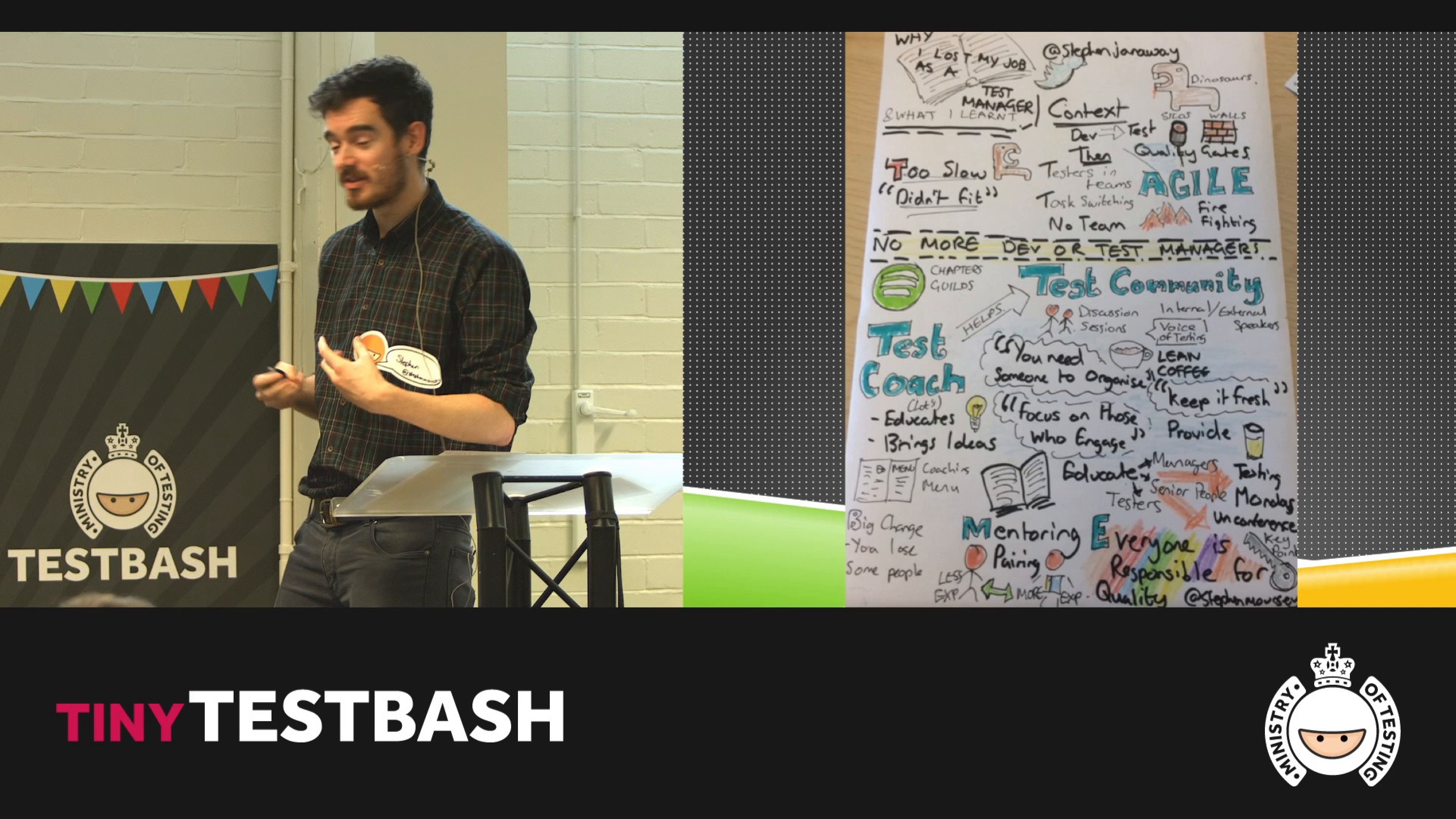 Description:
Testing Lessons from sketch noting is a personal journey of how Stephen Mounsey found a better way to engage with everyday meetings/talks/presentations, remembering and making use of the content. We will quickly detail the technique, and get you sketch noting. Stephens journey will take in some of his favorite talks from 2015 covering such topics as: Continuous Delivery, Stand Ups, Organizational Change, Exploratory Testing and more. We will finish with some practical examples of how Stephen has used sketch noting and visualization in his day job. Including a performance test principles and practices cube, route to live documents and gamification of an environments scrum to great success.
Stephen Mounsey is a performance tester by trade but his real passion is visualization. Stephen has been a key player in various initiatives to transitioning to agile, dev ops, continuous delivery in his short career in development. Stephen will bring a passion and enthusiasm for the testing craft, expect to find Stephen sketch noting.