TestBash Home 2021
24 Hours of Software Testing and Quality Goodness! Bringing together every timezone.
12 Talks, 2 Discussions, 2 Ask Me Anythings, 1 TestBash Revisited, 6 Hosts, 5 Ten-Minute Talks, and our famous 99-Second Talks.
Thanks to Our Sponsors
Want to see your company here?
Then find out more about how you can also sponsor this event.
Join us this year for our worldwide 24 hours online TestBash software testing conference
Testing Against Implicit Requirements
Nicola Lindgren
Talk
When I started my testing career, one of my first bosses told me that ASSUME makes an ass out of u and me.  Fast forward almost ten years and those words still  ring true. 

Even if we have written requirements, we will still be expected to test against hidden aka. implicit requirements. And these are a LOT trickier. After all, how can I test against something that I can't see? How can I test against something that nobody has written down or explicitly told me?

When it comes to implicit requirements, there's a lot of room for mistakes, misunderstandings and frustrations - but it doesn't have to be that way.

I'll share my experience in testing against implicit requirements and provide tips on how to spot implicit requirements, what shapes implicit requirements and of course how to test against implicit requirements.
Takeaways
How to spot implicit requirements
What shapes implicit requirements
Heuristics on how to test against implicit requirements
Nicola Lindgren
I'm Nicola , a Senior QA Engineer/QA Manager based in Malmö, Sweden. I'm constantly looking for ways to learn, grow and adapt. In the past, I have worked on projects in various industries including Education, Retail and e-Commerce.I was the founder of the Stockholm Software Testing Talks meet-up and a co-founder of the WeTest Auckland testing meet-up. I was also a frequent co-instructor for the BBST Foundations course. If you want to read my thoughts on software testing, feel free to check out my blog: http://nickytests.blogspot.co.nz
Sustainable Test Automation: From Garden to Ecosystem
Anaïs van Asselt
Talk
Organizations invest in test automation to keep up with the pace in an Agile and DevOps world. 
Little do they realize that constant care is required to keep their gardens of automated tests green. Weeding and cultivating is necessary to maintain the added value of test automation. Why is this gardening so hard? Is it just a garden or is it more than that? Might it be a whole ecosystem with aspects that impact the approach of test automation?
 
In this talk I will take you on a journey discovering a greater perspective on test automation, through experiences as both a test automation engineer and test automation coach... And all the struggles and learnings that go with it. A journey through different types of climate and landscapes that impact test automation. How to map such an ecosystem, and how awareness can help to better anticipate and get a step closer to sustainable test automation. 
Takeaways
Struggles and learnings when striving for sustainable test automation 
How a context has impact on test automation
How you can use this context to find the best suitable test automation solution
To ultimately achieve and ensure sustainable test automation
Anaïs van Asselt
Anaïs is a test automation engineer, coach and enthusiast. She gained a lot of perspective at a variety of organizations and (test automation) tooling, both frontend and backend. Anaïs stands for a context-driven approach, Bruce Lee Driven Development, and loves using nature metaphors to share her stories and pursuit of sustainable test automation.
Too Many Bugs in Production - What Are We Going to Do?
Melissa Fisher
Talk
You've joined a new team and are pleased to see that they are making regular releases. However, you soon begin to notice that things aren't as good as they seem. With each release comes an increase in the bug count, not just an increase, an overwhelming number of bugs are being reported by customers. On top of that, these bugs are leading to an ever-increasing number of customer complaints.
I've been in this situation, I've felt the dissapointment of the team, and I've helped that team get on top of this. It wasn't a quick process or an easy one, It didn't always go to plan, but eventually, we were able to significantly reduce the bugs and the complaints. In this talk I'm going to share how we did it.
I'll share how we were able to better understand our production environment through reporting which helped us identify issues sooner. How we looked into every bug to better understand how it escaped into the wild and how we learnt from each bug. How this didn't just happen overnight, but we focused on bug prioritisation to help us plan our team's improvements. Finally, I'll explain in depth how I didn't do this on my own, I may have been the guide, but it took a whole team effort and approach for us to get on top of our issues and see a significant reduction in production bugs and complaints.
Takeaways
Understand what is happening in your production environment post release through reporting
Learn from every bug and figure out how your team can get better
How you can prioritise bugs (tips from the test community)
You need to champion bug fixes sometimes to get them fixed
It takes a whole team approach to have minimal bugs in production
Melissa Fisher
Currently a Test Team Lead at Sage. My passions are supporting teams to do what they do best and creating products that put a smile on customer's faces.
Testing Treasure Maps: The Art of Crafting Charters
Jenna Charlton
Talk
Testing with a script is like using GPS, but testing with a charter is like following a treasure map.

At the heart of exploratory testing is the charter. Charters should guide our testing and help us focus our exploration on what's most important and impactful. Unlike scripts generated for test cases, there's an art to crafting charters. Charters help us avoid the dragon of wasteful testing or getting lost in the labyrinth of distraction to help us reach the treasure chest of good enough quality.
We'll discuss adventuring our way through heuristics, assembling our party (personas), side quests to encourage exploration, navigating your way through a test session, and using your compass to help you get back on track. 
Takeaways
Using heuristics in exploratory testing
Using personas in charters
Language that invites exploration
Using charters to avoid scope creep
Jenna Charlton
Jenna is a senior tester with over a decade of experience. When she's not testing she's going to pro wrestling shows and concerts with her husband Bob, serving as a deacon in her church and cuddling the 2 feline overlords that share her home.
The Future of Test Automation
Alan Page
Ask Me Anything
Where is Test Automation heading?
What's next for test automation tooling?
What's the next big tool development we'll see?
How can we get started with automation?
How is automation used at your company?
What's your worst automation experience?
When has automation gone wrong for you?
What's your strongest opinion on automation?
How do you talk to c-level people about automation?
These are just some example questions you could ask Alan Page during this Testing Ask Me Anything (AMA) session. Alan brings a wealth of experience, insight, and opinions to this AMA, so make sure you are there to get your question(s) asked and to upvote the questions of other attendees.
Alan Page
Alan has been improving software quality since 1993 and is currently the Director of Programs and Quality for Monetization at Unity. Previous to Unity, Alan spent 22 years at Microsoft working on projects spanning the company – including a two-year position as Microsoft's Director of Test Excellence. Alan was the lead author of the book "How We Test Software at Microsoft", contributed chapters for "Beautiful Testing", and "Experiences of Test Automation: Case Studies of Software Test Automation". His latest ebook (which may or may not be updated soon) is a collection of essays on test automation called "The A Word: Under the Covers of Test Automation", and is available on leanpub .
Micro-Automations with Butch Mayhew
10 Minute Talk
We are experimenting at TestBash Home 2021 with ten-minute (ish) talks
The Future of Test Cases
By Bedford West, Kim Nepata, Caleb Crandall. Hosted by Tristan
Discussion
We are still confirming the speakers for this Discussion, if you want to put your name forward please complete this short form. The deadline is Sunday 16th May.
Test Cases are dead. A sentence we've seen multiple times across multiple community channels, but alas, they are not. Test Cases are still very much alive. How come?
During this Discussion, our experienced speakers, will answer your questions on the future of test cases and share their own experiences and stories on working with test cases.
Example questions you could ask the speakers:
How do you move away from test cases?
We've been told we need test cases for auditing, what do we do?
What's wrong with test cases?
How can we write better test cases?
What other options do we have if we don't write test cases?
A fantastic opportunity to get your question answered by these knowledgeable speakers. Be sure to be there to ask your questions and to upvote other questions you'd like to see answered.
Bedford West
Bedford has been in software engineering and quality assurance since he started my professional career in 2008. He is currently the Head of Test Engineering at M1 Finance, a personal finance platform dedicated to helping people manage and grow their money. In his spare time, he dabbles in game development, experiments with one-off hobby development projects, and follows game jams. Diversity, equity, and inclusion are huge motivators for him, and he does his best to bring those into everything he does.
Kim Nepata
Kim has a diverse background professionally and has been working as a test resource within a number of different development teams in Brisbane, Australia. She is currently working within the finance sector in a multidisciplinary role that supports her E2E involvement from stakeholder requirements through to user testing. She enjoys the science behind cooking, riding her RE 650 Conti and talking to curious minded tech peeps.
Caleb Crandall
Caleb is a Software Engineer in Test at Beckman Coulter Life Sciences. He earned his group's "Certified Biomek Engineer" badge of honor while still an intern (i.e. causing an epic hardware crash) and has been hooked on testing ever since. Caleb has been helping develop and test medical and research devices for over 9 years, and is now focused on improving and streamlining testing efforts at every stage of the design, development, and release process. He enjoys getting his hands dirty running hardware out in the development lab, and still keeps a pile of broken hardware "trophies" on his desk.
Notetaking Tips with Louise Gibbs
10 Minute Talk
We are experimenting at TestBash Home 2021 with ten-minute (ish) talks
To Boldly Go: Taking The Enterprise On A Journey To Structured Exploratory Testing
Aaron Hodder
Test Bash Revisited
We'll revisit a previous TestBash Talk live with the speaker and pause throughout to ask questions and allow the speaker to reflect on the talk.
We'll be joined by Aaron Hodder as we revisit his talk from TestBash Brighton 2018.
Aaron Hodder
Aaron Hodder hails from Wellington, New Zealand, where he works for Assurity Consulting to coach testers to develop and deliver new and innovative testing practices to better suit the demands of modern-day software development. Aaron is a passionate software tester with a particular enthusiasm for visual test modelling and structured exploratory testing techniques. He regularly blogs and tweets about testing and is a co-founder of Wellington Testing Workshops/
Do You Know How to Ask a Question?
Christian Kram
Talk
QA stands for Question Asker.
That is what Twitter tells us, but what does that mean?
Gathering information is an integral part of our daily routine and asking questions is probably the oldest and most powerful technique to do so.
But what is a question really? What is there beyond the semantic parts of a question? How does that fit in with communication? How does my question affect other people?

These are the questions I will ask in my talk and provide some thoughts about these. We will touch upon topics like
communication models
types of questions
questioning techniques 
active listening
and see how these can help us as testers to gather the information that we really need to get our testing going. I will also provide hints as to where these things will be helpful in remote contexts.
Takeaways
Understand the SCARF model for psychological context of communication
The difference between open and closed questions
The difference between depth and breadth when asking questions
How to deal with different communication styles
Understand the importance of active listening
Christian Kram
My core areas as a coach and consultant are quality assurance and software testing. I helped getting customers the quality they need for over 15 years in different roles, ranging from manual tester in comparative product evaluation over automotive test manager to head of testing for ERP software. My main topics are in the field of agile testing, exploratory testing and establishing quality in the whole software development cycle.In addition to software I have been testing real world objects like chairs and mattresses in the past.
How Can You Contribute to Automation If You Don't Know How to Write Code?
Luke Liu
Talk
Hello, I'm Luke. I've got a question I'd like you to help me answer: 'How Can You Contribute to Automation If You Don't Know How to Write Code?'.
I've been asked this question many times, I've answered this question many times. However, during this talk, I'd like to answer this question with you.
We'll look at what assumptions are immediately made when we hear this question and how that influences the way we answer it.
We'll explore how to unpack and break down this question, asking small focused questions such as: what is automation anyway? What is the purpose of automation? How can I utilise my strengths when it comes to automation?
My aim with this talk is to highlight all the numerous ways testers can contribute to automation without writing code, as after all, not everyone in the flight crew knows how to fly the airplane.
Takeaways
Identify assumptions when asked questions
Define what automation is
How testers can make friends with automation
Luke Liu
Inspired to become a Kung Fu Master in testing, while having fun in the learning journey. Committed to delivering better quality solutions via a lean approach, continuous improvement, continuous learning. Powered by #TesterMindset.
Onboarding Testers
Theresa Neate
Ask Me Anything
How do you onboard your testers?
How has your onboarding changed with remote working?
How do you prioritize the information they need to know?
What would you do if you realized they weren't a good fit?
What equipment and swag do you give new employees?
What does their first few days look like?
These are just some example questions you could ask Theresa Neate during this Testing Ask Me Anything (AMA) session. Theresa brings a wealth of experience, insight, and opinions to this AMA, so make sure you are there to get your question(s) asked and to upvote the questions of other attendees.
Theresa Neate
Theresa Neate is a Quality Engineering leader, and developer advocate, who loves lean and agility and advocates for holistic system quality and systems thinking. She firmly believes and espouses that quality is not equal to testing; and that quality applies to the entire system lifecycle, from inception to her personal favourites, devops, operations and infrastructure. Her background spans more than 2 decades of technology and leadership experience. The last decade was spent between ThoughtWorks, Australia Post's Digital Delivery Centre, almost 5 years at digital icon REA Group, and since 2020 as national Director Of Quality Engineering for technology consultancy, Slalom Build Australia. She is co-founder, co-organiser and trainer at DevOps Girls. She also writes and speaks on topics of quality, systems thinking, lean, agile and devops. She recently completed a Diploma of Networking, while still working full time. She's a lifelong and eternally curious sceptic and learner.
Navigating Rapid Change: How I Gave Birth to Dev Testing and a Baby in 9 Months
Naomi Fleisher
Talk
If we've learned nothing else from the events of this past year, it's that life comes at you fast. Change is inevitable and often unpredictable. In the case of my company, what we did see coming was the kind of change that comes with a due date - half the automation testing team was going to be out on maternity leave at the same time; but a baby wasn't all we were asked to deliver;

An oft dreaded decision was made out of necessity and hopefully opportunity - Dev's will own their feature test automation. Simple right?
But wait - Can dev's test? Will they agree to it? And since we're among friends here - will we ever be able to trust them to do it well enough?

This is a story that can happen at any organization, at any time and for any reason.
Join me on my race to scale quality and discover how we spun necessity into opportunity with practical tips from the trenches on influencing change in an agile environment like setting the foundation for coaching developers, maintaining company investment, how we trained developers in test automation and helped them to adopt a quality mindset and tips on sharing ownership.
Takeaways
Setting the stage for successful dev testing - upskilling the core automation team to coach developers in test automation
Maintaining buy-in from stakeholders (business, product, dev) as new priorities arise
Training developers to successfully own their feature test automation- the curriculum, the quality mindset, keeping it fun and attitude management
Naomi Fleisher
With 9 years experience and counting in the field of quality specializing in test automation, management, coaching and quality advocacy, I have been fortunate to have worked on automation solutions across the testing gamut as well as coach testers, developers, product owners and business stakeholders on various aspects of the quality process. The combination of hard and soft skills that testing requires (combined with just the right amount of paranoia!) is one of the many things that I love about test automation. When I'm not automating something, I can be found hanging out with my husband and kids, doing something fitness related or singing in the car.
Synthetic Monitoring with Boyana Staneva
10 Minute Talk
We are experimenting at TestBash Home 2021 with ten-minute (ish) talks
How to Bring Accessibility Testing into Your Teams?
Laveena Ramchandani
Talk
How often have you heard that 'Yes this is important, but we don't have the capacity right now' or ' sure let's put it in the backlog' ?
This is something we should not brush off or take lightly. Accessibility testing is vital especially when your product is a user facing application.
We need to be socially aware as a team and build quality towards our product with making it more accessible.

At least 1 in 5 people in the UK have a long term illness, impairment or disability. Many more have a temporary disability.  A recent study found that 4 in 10 local council homepages failed basic tests for accessibility.

This is quite vital and the sooner we as testers can advocate this into our teams, we make our product more accessible, reduce the risk of bad product reviews, reputation and also be more socially aware. Let's shift left and make accessibility testing built-in our teams. 

 
Takeaways
Understand why accessibility testing is important
How I adapted accessibility mindset
How to coach team and bring accessibility into your teams
Demonstrate various tools available to perform accessibility testing (with demo)
Laveena Ramchandani
I am a vibrant, motivated and committed individual. I have been in the testing industry now for over 7 years. It's been a great experience learning and sharing skills. I aim to broaden my knowledge further more. Data science is what I am currently focusing on, and it's very exciting to see all the new things one could learn out of it and merge it with testing. Definitely quite interesting!
Test Leadership In Requirements & Specification Stages
Venkatasubramaniam
Talk
Much talk happens today about Shift-Left and detecting issues earlier towards better Quality. While project management methodologies that we might adopt could be different, the same principles apply to detecting issues in the requirements and specification stages.

Studies show that a whopping 50% of the defects are because of not capturing the requirements correctly, and a significant percentage because of the functional specifications not peer-reviewed by testers sufficiently.

The challenges have always been how to identify the best way to harmonize the business-talk of the business stakeholders and the development team while gathering the requirements, and how the testers can make the developers see the big picture and tie the loose ends while coming up with the functional specifications. This is not just a technical problem, but involves people, processes, mindsets, and personalities, which need to be understood, to be managed.

In this talk, the speaker will show the audience on how to provide leadership as a tester, in coming with robust requirements and functional specifications by providing quality inputs to the stakeholders and the rest of the team. The speaker will share a system to come up with a framework that the audience can adapt according to their own settings and requirements, for doing so. Note that this system is process-agnostic, and can be applied to any framework like Agile or SDLC.

The speaker has several years of industry experience, and a regular participant in Testing and Quality related discussions.
Takeaways
Understand the impediments in coming up with precise requirements and complete functional specifications
Understand the mindsets and perspectives of various stakeholders involved, and how to provide leadership in managing expectations
Understand how to provide Test leadership with a keen focus on Quality, while taking part in team discussions with stakeholders and the members of the development team
Learn to come up with a framework that's suitable for one's own setup, using a system that the speaker will share in the talk
Venkatasubramaniam
I'm a Software Test Technologist consulting organizations on Software Quality, Test Strategy, Test Solutioning, and Test Transformation. I live in Bangalore, India (GMT + 5:30). My hobbies are singing, authoring books, writing poems, helping non-profits fundraise and change the world, composing music, and learning spoken languages.
Bullshit Alert! On The Bullshitisation of Software Testing
Maaike Brinkhof
Talk
In 2018, David Graeber published the book Bullshit Jobs, in which he argues that over half of societal work is pointless. This book struck a chord with me because in the last 10 years I have felt that my job as tester was at times pointless. Testing in itself is not bullshit, but it definitely has many elements that we can classify as bullshit. This has caused me to feel cognitive dissonance and other unpleasant feelings about my job, as you can imagine. In this talk, I will map the main arguments from Bullshit Jobs to testing and investigate the bullshitisation of software testing jobs. 

I'll go over the 5 types of Bullshit Jobs and argue which ones apply to testing. I will then try to identify why testing in itself is not pointless, but how it transforms into mostly bullshit when you add certain elements and tasks to it, based on personal experiences. Are some testing roles more susceptible to bullshitisation? I'll also take a look at the correlation between how testing work is organised versus the amount of bullshit this adds to a testers job.  

Last but not least, we'll have to confront ourselves with the question "now what!?". What can we do to avoid the bullshitisation in testing? Is it even a problem? Because this is ultimately an extremely opinionated talk around what the value of testing is and isn't, I cannot answer this for you. But I can tickle your brain and get you to ponder over this topic and that's what I'll do! So grab your bullshit alert and come listen.
Takeaways
Brains will be tickled: I want you to consider if there are elements in your job that are bullshit
Understand the 5 types of bullshit jobs and which ones possible map to testing jobs
I hope you will be inspired to read the book Bullshit Jobs and find out for yourself if you agree with what's written and map it to your context as software tester.
Maaike Brinkhof
Maaike is an independent agile tester and iOS developer. She loves testing because there are so many ways to add value to a team, be it by thinking critically about the product, working on the team dynamics, working to clarify the specs and testability of the product, getting the whole team to test with Exploratory Testing…the options are almost endless! She likes to help teams who are not sure where or what to test. During 'analogue time' Maaike likes to practice powerlifting, reading books and drinking different kinds of craft beer.
What is Quality?
By Joep Schuurkes, Charlotte Wilson, Jitesh Gosai. Hosted by Jenna
Discussion
We are still confirming the speakers for this Discussion, if you want to put your name forward please complete this short form. The deadline is Sunday 16th May.
Quality. The thing we are striving for. Engineering for. Hoping we have. Trying to build in. Attempting to measure. But what it is?
Quality has long been associated with testing and testers, but now more than ever this word is being passed around everywhere. But what is it? What does it mean? Does it mean the same to you as to me?
In this Discussion our experienced speakers will answer your questions on 'What is Quality' and share their experiences and stories about what Quality has meant, and does mean in that previous roles.
Example questions you could ask:
What's your definition of quality?
How do you measure quality?
How do you determine was quality means to other team members?
How do you report quality?
How do you handle scenarios where people disagree on if something is good enough quality?
How have you managed scenarios where you felt the quality was low but the team didn't?
This is a great opportunity to get your questions about quality answered by our knowledgeable speakers. Be sure to be there to ask your questions and upvote questions from other attendees.
Joep Schuurkes
Joep wandered into testing in 2006. Two years later he discovered context-driven and realized that testing is actually not that bad a fit for a philosopher. In 2015 he joined Mendix, one reason being that he wanted to increase his technical skills. Since then he's become more and more involved in automation, while also taking on the roles of scrum master. Later he moved on to become a team lead, then a tech lead testing, and currently he is a program manager and agile coach. Somewhere along his journey (some say it was 2013) he started speaking at conferences. Outside of work his thoughts tend to revolve around coffee, fountain pens and bouldering.
Charlotte Wilson
Hi, I'm Charlotte, I work as a Test Team Leader at Ideagen PLC where I focus on team leadership and testing methodology. I am keen to ensure that testing is both effective and efficient by encouraging my team to try new testing practices. I believe in sharing the work with my team and I am currently concentrating on API testing. I am also a full-time working mummy and I love all things crafting, from sewing clothing to making things with my son,. I also have a foundation degree in fashion design and creation.
Jitesh Gosai
Over the course of the last 15 years as a Test professional I've strived to help the teams I've worked with be the best they can. I've seen first hand what does and doesn't work in improving quality of our products across the software industry. I now want to take these experiences and help others make their teams be the best they can by improving quality through testability.
JSON Web Token with Postman with Alejandro Lopez
10 Minute Talk
We are experimenting at TestBash Home 2021 with ten-minute (ish) talks
Gatekeeper to Enabler: 5 Steps to Make QA the Darling of Your Company
Erika Chestnut
Talk
How's the culture of quality in your organization? In 2021, many companies will still place QA at the end of the delivery lifecycle - acting gatekeepers to production. Does your leadership act as a gatekeeper in your release cycles or do you have the final say? Gatekeeping creates a wasteful test experience that ultimately drives longer delivery cycles and does not cultivate a culture where everyone is empowered to assure quality. 

In this talk, the speaker will share 5 concrete steps to transform your leadership from costly gatekeeping to enabling quality. If you are looking for how to enhance your influence, champion modern quality, and transform your QA team into the darling of your organization, this is the leadership talk for you. 
Takeaways
How to leverage relationship and rapport to influence others
The costly impact of gatekeeping
3C's of Quality 
How accountability empowers others
Define metrics that build up and not tear down
Erika Chestnut
Fun. Quirky. Clever. Sassy. Erika's leadership style begins and ends with relationships. With over 20 years of experience in the tech industry - from application development to spinning up new quality departments - Erika has learned to lead with grace, patience and a little bit of snarky humor. Her mission is to help Business Leaders, Founders and Quality Champions ensure quality is at the core of their company.
Empathy is the Foundation of Testing
Jenny Bramble, Erin Hess
Talk
Testing is rooted in having deep knowledge of our end users, their motivations, limitations.  This is the empathy that underlies all good test strategies.  By having a clear pictures of the users who use our products and the users that we'd like to having using our products, we can do targeted efficient testing that helps create the best products for our users.

But how do we get there?  How do we figure out and understand the shape of or userbase?

Join the speakers as we strive to answer that question in the form of "empathy sessions", a form of exploratory testing that explores your users, edge cases, and helps you determine if your application is set up for help or harm different populations.  You'll walk away from this talk with a tool box full of ways to investigate who your users are and who you're actually designing for as well as a deeper sense of the empathy that should flow throughout all our testing.
Takeaways
Empathy underlies all of our testing.  Targeted empathy is missing from the SDLC.
Discovering the users that we think we're designing for versus who we are actually designing for will help create more accessible and friendly applications
Running empathy sessions that focus on exploring our users and how they interact with the product brings empathy (and therefore testing) to the forefront
Jenny Bramble
Jenny came up through support and DevOps, cutting her teeth on that interesting role that acts as the 'translator' between customer requests from support and the development team. Her love of support and the human side of problems lets her find a sweet spot between empathy for the user and empathy for my team.
She's done testing, support, or human interfacing for most of her career. She finds herself happiest when she's making an impact on other people--whether it's helping find issues in applications, leading scrum, speaking at events, or just grabbing a coffee and chatting.
Erin Hess
I started my career as a graphic designer before becoming a self-taught coder who developed a love for software testing. I champion accessibility and continuously contribute resource materials to ever-growing online testing communities. I also help organizations adopt and implement inclusive design practices by creating and spreading awareness as well as developing solutions to universal usability barriers. In my spare time, I attend and co-organize a wide variety of meetings on multiple platforms. Topics include accessibility, Agile, QA/testing and automation techniques, painting, gaming, professional development, as well as inclusivity and neurodiversity in the tech industry.
Using WAVE to Test for Accessbility with Ioan Solderea
10 Minute Talk
We are experimenting at TestBash Home 2021 with ten-minute (ish) talks
Our Famous 99-Second Talks
99 Second Talks
It wouldn't be a TestBash without 99-Second Talks. Many great speaking careers have started with a 99-second talk.
Not sure what they are? Well, you get 99 seconds to talk about anything you like. The majority are testing-related, but the stage is yours, talk about whatever you like.
We basically ask all those that are interested to join the virtual queue and we work our way through them until we are done.
Where in the World Is Carmen Sandiego
By Ash Winter, Gwen Diagram. Hosted by Gwen
Social
This will be a team social activity to wrap up TestBash Home 2021.
Travelling the world is on hold for us law-abiding citizens but the gang of Carmen Sandiego has been galavanting the globe stealing precious jewels.  Your mission, if you choose to accept it, is to track down the dastardly villains in the hope of finding their leader, Carmen Sandiego.  These criminals must be brought to justice! 
In two teams of six, you will be searching across the planet, exploring cities for hints left by the hapless burglars.  You'll have to act quick though, they move around the world fast! Upon finding the clues, you'll face off the evil, fantastic, Carmen Sandiego!   
To form a team of gumshoes, make sure to head to the Club to sign up! 
Ash Winter
Ash Winter is a consulting tester and conference speaker, working as an independent consultant providing testing, performance engineering, and automation of both build and test. He has been a team member delivering mobile apps and web services for start ups and a leader of teams and change for testing consultancies and their clients. He spends most of his time helping teams think about testing problems, asking questions and coaching when invited.
Gwen Diagram
Gwen Diagram is a technology professional from Leeds who specialises in testing.  She is an avid automation evangelist with a focus on testing complemented by repeatable build processes with monitoring. She has had varied roles throughout her career including Scrum Master at a Start Up, Engineering Manager at a bank and DevOps kid at a large Financial Services organisation. She is currently an Engineering Manager at Sonocent in Leeds.
As a strong believer in making the tech industry as open and punk as possible, she co-organises a twice yearly free day long testing conference called the Leeds Testing Atelier.  She speaks regularly at local meet-up groups, Agile Yorkshire and Leeds DevOps, duels with creative types at events like the Tech Off, speaks internationally at conferences such as Nordic Testing Days in Tallinn and was the closing keynote at Agile on the Beach in Falmouth, UK in 2018.
Outside of work, you will usually find her hanging around a Natural History Museum somewhere in the world marvelling at how incredibly excellent dinosaurs are, feeding pigeons or ducks or obsessing over transport.
Read what last years attendees have to say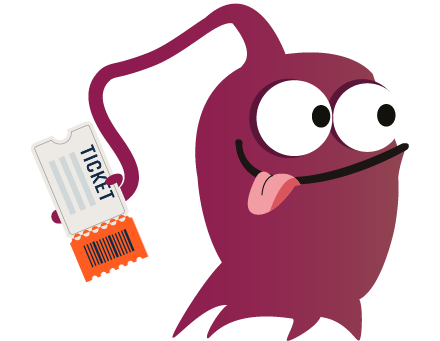 TestBash Online
All the Magic of TestBash from Your Own Home
Latest Topics and Trends
All our talks are anonymously reviewed by the community meaning we bring you your best talks from a diverse range of speakers.
Community Love
TestBash Online provides our vibrant community the opportunity to connect, network and share ideas.
Single Track
TestBash Online conferences are single track meaning that you won't miss any sessions.
Included in Pro
All our TestBash Online conferences are available with Pro Membership.
Recorded
We record all the talks at our TestBash Online software testing conferences and make them available to watch on-demand for Pro Members and ticket holders.
Frequently Asked Questions
How can I register?
Pro
Go Pro! TestBash Home 2021 is included in Pro Membership. If you're not yet a Pro Member, not a problem. Sign Up now for £24.99 per month or save with the yearly subscription for £249.99 and guarantee yourself access to a full year of online events, themed weeks, 99-Minute Workshops and so much more!
Even better get your company to sign the whole team up to Pro and benefit from tiered discounts.
Tickets
Buy tickets here.
Buy 1–4 for £75 each, 5–9 for £60 each, 10 or more for £50 each*
* inc VAT where applicable.
I still have credit with MoT, how can I use it?
If you have credit with Ministry of Testing and would like to use it to purchase a ticket or go Pro, get in touch with us via email at testbash@ministryoftesting.com with your previous booking details and we will send you a booking link.
What platform with TestBash Home be hosted on?
99% sure it will be Hopin, but we'll confirm closer to the event.
Can I still speak?
We are looking for people to submit pre-recorded ten-minute talks. These can short informative videos that explain a concept, techniques of a feature of a tool.
Is there a Code of Conduct?
Yes, all Ministry of Testing events follow our code of conduct.
Is TestBash Home PayToSpeak?
No. All the speakers at TestBash Home are paid for their time, with no exceptions. All the hosts are also paid for their time.