TestBash Spring 2023
WHAT
Software Testing Conference
COST
TestBash Spring 2023 Call for Papers is now open until the 8th of January 2023.
Grow your public speaking skills at TestBash Spring!
By submitting, you agree to:
🗣 To deliver a 10 or 30-minute talk
📸 Update your MoT profile with a picture, short bio and social media links
🔴 Pre-record your talk
🎥 Record a 99-second promo video to share on social media
🙋 Attend a live Q&A session
❓Commit to answering any questions (not answered live) at The Club, post-conference. 
We agree to:
💵 Pay you up to £150 for a 30-minute talk or £50 per 10-minute
🎓 Support you with your talk recording
So you can:
📢 Share your story in a safe environment
📈 Grow your speaking skills
🎟 Attend TestBash Spring for free as a speaker
🙌 Raise your personal profile
Submit your paper now for Community Review and good luck!
TestBash Spring 2023 News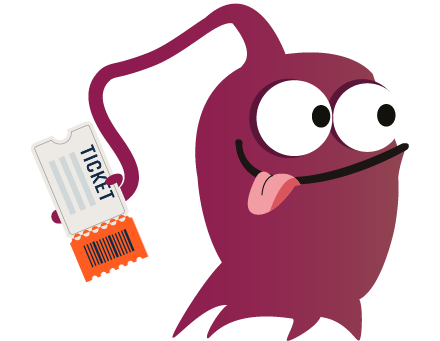 TestBash Online
All the Magic of TestBash from Your Own Home
Latest Topics and Trends
All our talks are anonymously reviewed by the community meaning we bring you your best talks from a diverse range of speakers.
Community Love
TestBash Online provides our vibrant community the opportunity to connect, network and share ideas.
Single Track
TestBash Online conferences are single track meaning that you won't miss any sessions.
Included in Pro
All our TestBash Online conferences are available with Pro Membership.
Recorded
We record all the talks at our TestBash Online software testing conferences and make them available to watch on-demand for Pro Members and ticket holders.
Frequently Asked Questions
How can I attend?
TestBash Spring 2022 as well as all online TestBashes are included in Pro membership which makes it by far the most affordable way to attend. Pro MoT is £249.99 per year with discounts for teams and a monthly option for individual memberships.
Alternatively, you can buy a ticket just for the event for £75 - these are now available!
Can I sponsor TestBash Spring?
The sponsorship brochure for TestBash Spring will soon be available. If you're interested in sponsoring this conference email your interest to Áine, our MarketingBoss (marketing@ministryoftesting.com) and we will send you the brochure as soon as it's available.
Where is the conference hosted?
TestBash Spring 2022 will be hosted on Hopin, an excellent platform for events like this. You'll need to create a Hopin account to access the event.  
How do I join on the day?
The Hopin joining details will be added to this event page one week before the conference.
As soon as the details are added we'll email all registered attendees to let them know.