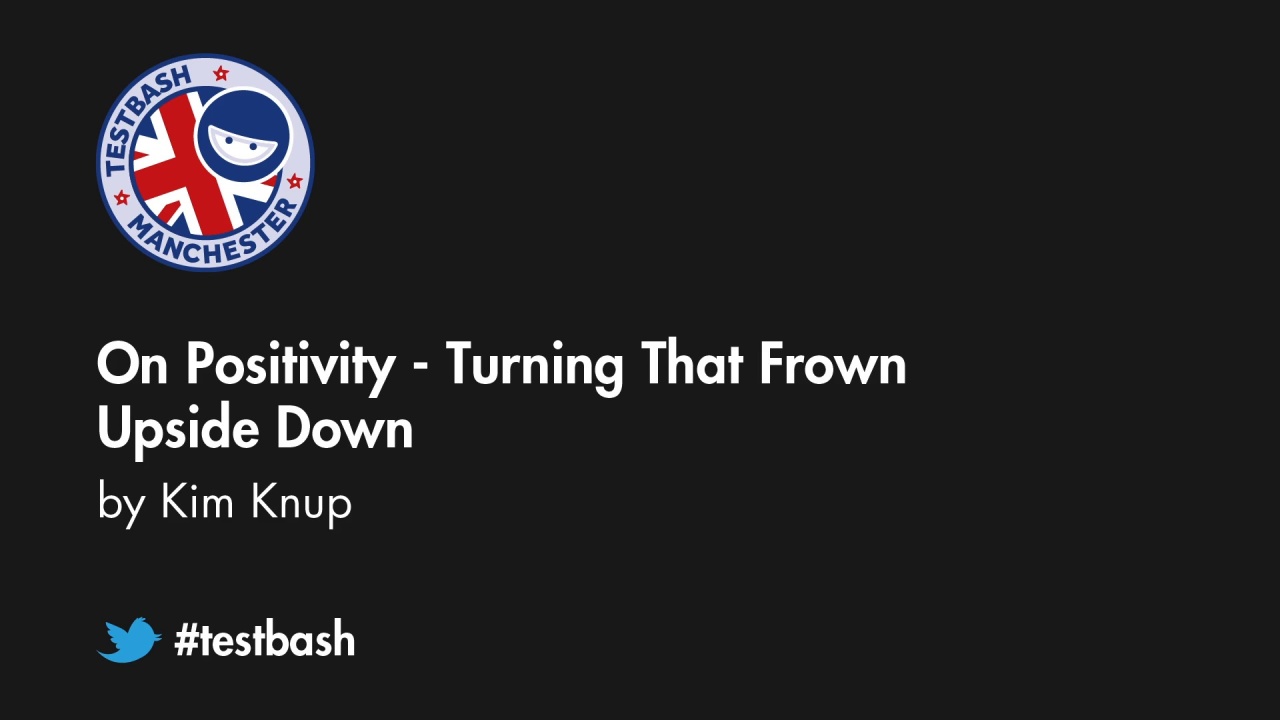 Talk Description
When I started testing I think I was good because I loved pointing out problems and faults, not only in the systems I was testing but also in my everyday life.
I loved moaning and complaining, about all sorts of things.
The toilet seat being left up, my flatmates not washing up, people walking too slowly in the street, and people in general.
I lived a life all about problems, finding and ranting about the negatives in every situation.
Nevertheless in my opinion, I did ok in my career with this approach even though I did fulfil the stereotype of the moaning tester, one with a martyr complex that hated people (not great when you are meant to be a team player).
This may have been a side effect of the waterfall projects I was involved in, or just my personality at the time.
But everything changed when I joined (supposedly) agile teams and realised I needed to communicate in more ways than just with a negative connotation. I therefore decided to try and turn my frown upside down.
This is my story of, how I did that using cognitive behavioural therapy techniques and exercises, what happened as a consequence, and how a bit of positive outlook can change your testing career.
What you'll learn
Kim Knup
About Speaker
<p>Kim is Senior Digital Tester at Legal and General, co-organisers of the Brighton tester meet-up; #TestActually and event host for the Brighton Software Testing Clinic. She is passionate about usability and likes to do what the user (apparently) would never do.</p> <p>Over the years she's worked in linguistic games testing, and worked with big data archiving and asset management tools as well as recruiting and leading a small team of testers. Her main interests are usability testing and using automation tools to aid exploratory testing.</p>