Ask Me Anything, Really Anything About Testing - Nicola Lindgren

Nicola Lindgren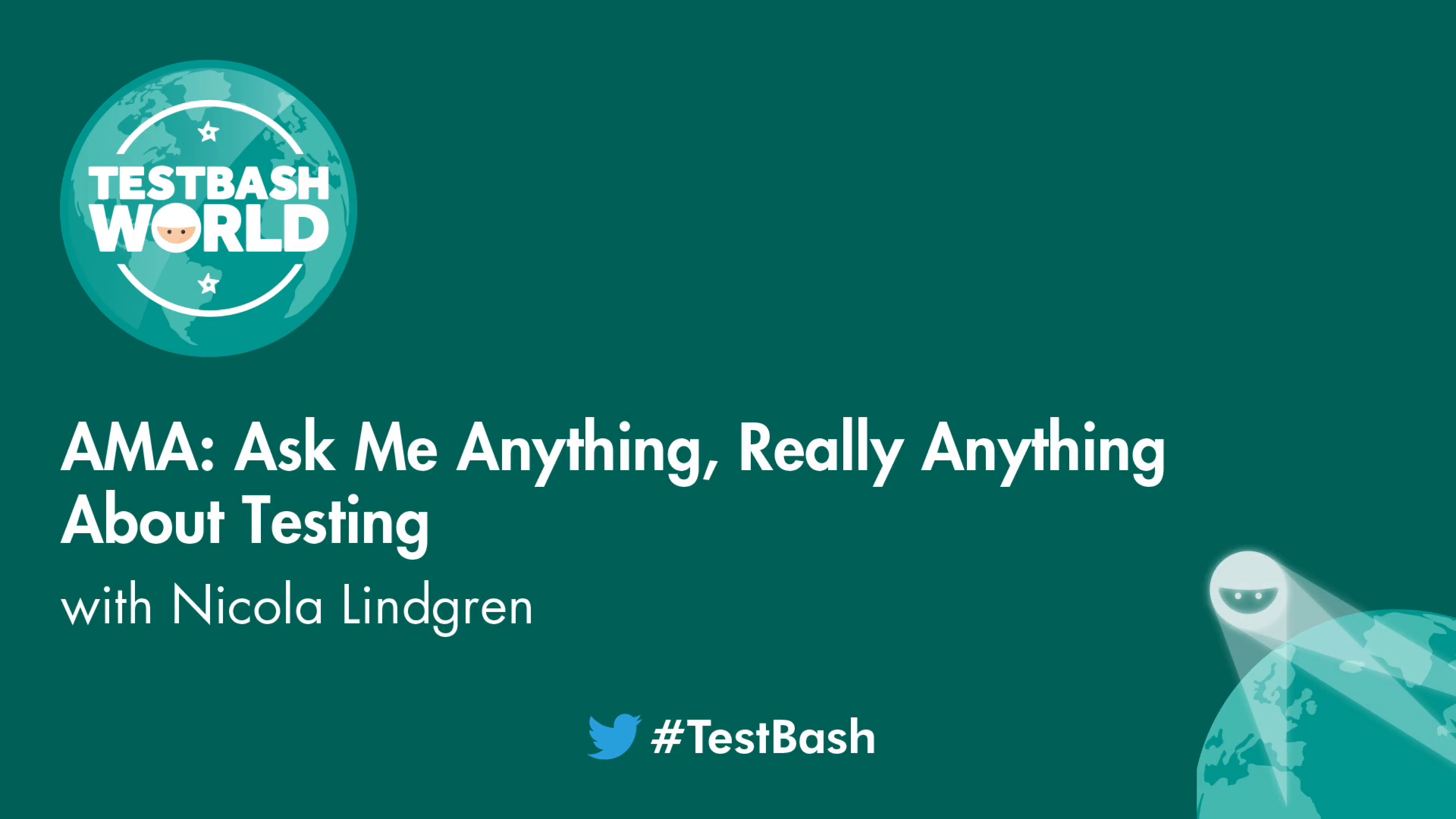 We have reserved this session for the end of TestBash World 2022 to give attendees the opportunity to ask anything, really anything about testing which might not have been covered by all the previous sessions.
In this AMA session, Tristan Lombard is joined by the amazing Nicola Lindgren.
Nicola has been involved with different testing communities, from Stockholm all the way to New Zealand and has as well worked on projects in various industries including Education, Retail and e-Commerce, giving her a great position to be able to answer anything, really anything about testing!