Discussion: How To Get More Involved with the MoT Community - Louise Gibbs, Karen Todd and Ben Dowen

Louise Gibbs

Ben Dowen

Karen Todd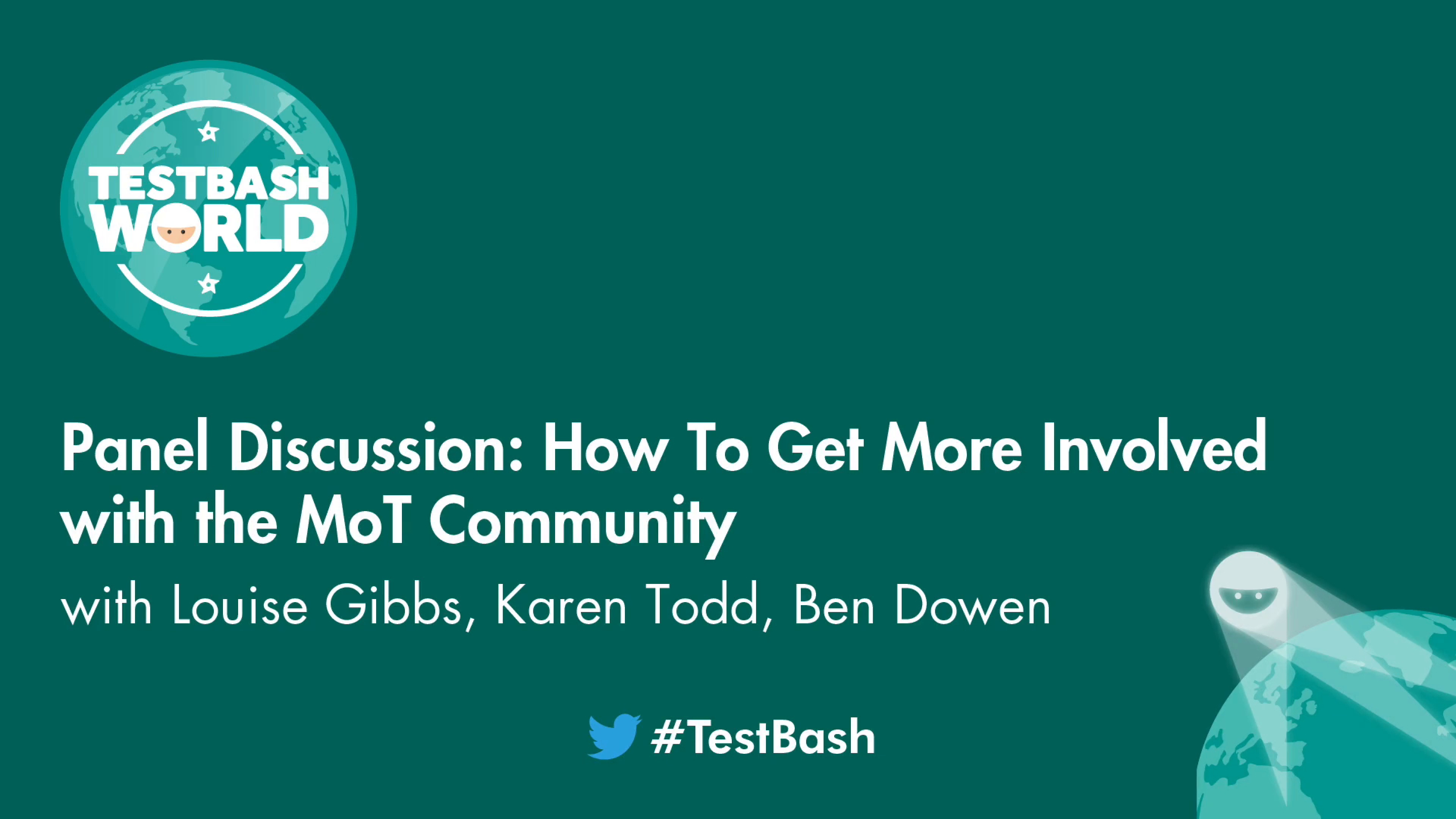 In this Panel Discussion, Bart Knaack will be joined by three Ministry of Testing's community superstars to discuss how you can get more involved with this great community and how that can improve your testing career and knowledge.
Louise Gibbs has been involved with Ministry of Testing's community for years now and she's an advocate for sharing knowledge with fellow testers. Louise has spoken at several TestBash conferences, written blogs and she's super skilled at note taking.
Karen Todd is also another great community member, who loves to bring people together and educate them about opportunities to support and build with one another. As she says 'Let's do this thing, together!'
Ben Dowen also known online as 'The Full Snack Tester', runs the daily celebration of the Testing Community called Tester of The Day. Ben is also an avid blog writer where he's constantly sharing his knowledge with the wider community.