WHAT
TestBash
WHERE
Manchester, GB
TestBash UK, our largest in-person software testing conference takes the stage at The Lowry Theatre, in Manchester, UK, starting on the 22nd of September 2022.
We will have two days packed with all the things we've been missing: networking, activities, challenges, games and plenty of other opportunities to learn and meet your fellow community members in person!
Whilst we plan all the finer details, you can start getting involved by buying a ticket to guarantee your space; sharing it on social media, with your colleagues and community members or even speaking with your company to sponsor.
The lineup has been announced, so keep scrolling down and see what's happening at TestBash UK 2022👇
Meet Your Hosts
Callum Akehurst-Ryan
SENIOR QA TESTER
I'm an exploratory tester and a kick ass Dungeon Master. I'm also known for my shirts.
Gwen Diagram
ENGINEERING MANAGER
Gwen Diagram is a technology professional from Leeds who specialises in testing.  She is an avid automation evangelist with a focus on testing complemented by repeatable build processes with monitoring. She has had varied roles throughout her career including Scrum Master at a Start Up, Engineering Manager at a bank and DevOps kid at a large Financial Services organisation. She is currently an Engineering Manager at Sonocent in Leeds.
As a strong believer in making the tech industry as open and punk as possible, she co-organises a twice yearly free day long testing conference called the Leeds Testing Atelier.  She speaks regularly at local meet-up groups, Agile Yorkshire and Leeds DevOps, duels with creative types at events like the Tech Off, speaks internationally at conferences such as Nordic Testing Days in Tallinn and was the closing keynote at Agile on the Beach in Falmouth, UK in 2018.
Outside of work, you will usually find her hanging around a Natural History Museum somewhere in the world marvelling at how incredibly excellent dinosaurs are, feeding pigeons or ducks or obsessing over transport.
Laveena Ramchandani
TEST MANAGER - DATA SCIENCE & DIGITAL @ EASYJET
I am a vibrant, motivated and committed individual. I have been in the testing industry now for over 7 years. It's been a great experience learning and sharing skills. I aim to broaden my knowledge further more. Data science is what I am currently focusing on, and it's very exciting to see all the new things one could learn out of it and merge it with testing. Definitely quite interesting!
Leigh Rathbone
HEAD OF QUALITY ENGINEERING
I've been in the craft of testing for 24 years, mostly in leadership roles, and feel as passionate about testing now, as I did in my first year. I've had many roles, from testing the world's first touchscreen smartphone, to heading up Sony PlayStation European Test Operations, to Head of test for a clinical software firm. I'm currently at Gear4music working at bedding in 'quality first' mindsets and practices I'm a huge advocate of self-development, and sharing your learnings from that self-development. My own journey has led to me setting up and help run the Liverpool Tester gathering, and following on from that, a lifetime achievement of being the compere at Testbash Manchester October 2017 til present
Meet Your Speakers
Stuart Day
HEAD OF QUALITY - DUNELM
Gareth Waterhouse
PRINCIPAL TEST ENGINEER
Vernon Richards
QUALITY COACH / SENIOR QUALITY ENGINEER
Lena Wiberg
ENGINEERING MANAGER, AUTHOR AND PUBLIC SPEAKER
Dan Ashby
DIRECTOR OF QUALITY SERVICES
Dana Aonofriesei
DIRECTOR OF ENGINEERING
Alex Reynolds
QUALITY ENGINEERING COMMUNITY LEAD AT LLOYDS BANK
Louise Gibbs
SENIOR AUTOMATION TESTER
Julia Pottinger
HEAD OF TRAINING AND DEVELOPMENT AT QUALITYWORKS
Nithin SS
ENGINEERING MANAGER, QA
Christian Baumann
PRINCIPAL SOFTWARE TESTER
Simon Prior
HEAD OF QA @ EASYJET
Richard Adams
SENIOR ENGINEER
Marie Drake
QUALITY ENGINEERING MANAGER
Kiruthika Ganesan
HEAD OF QUALITY ASSURANCE
Beren Van Daele
BUSINESSMAN
João Proença
QUALITY ENGINEER
Clare Norman
QUALITY ASSURANCE ANALYST
The times below are for
Main Stage
In our main stage area we'll have Talks, Discussion Panels and our famous 99-Second Talks.
99 Minute Workshops
We're bringing 99-minute workshops to the classroom. These workshops are short, focused and targeted.
Activities
Activities are hands-on stands with activities and challenges for you to complete.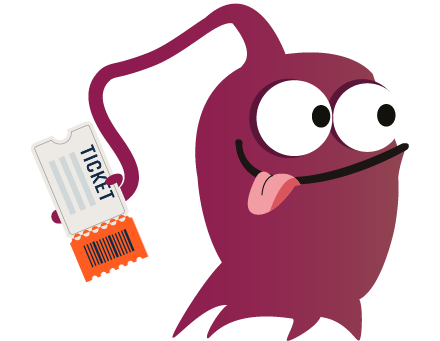 TestBash
The Most Awesome, Friendly and Affordable Global Software Testing Conferences
Latest Topics and Trends
All our talks are anonymously reviewed by the community meaning we bring you the best talks from a diverse range of speakers.
Affordable
We work hard to make TestBash affordable for everyone, whether your company is paying or you're self funding.
Create Your Own TestBash Experience
TestBash offers multiple ways to learn and connect with others. And with the new 2-days format it helps you easily create your own experience. Pick and choose from talks, 99-minute workshops, activity stands and themed conversations.
Recorded
We record all the talks at our TestBash software testing conferences and make them available to watch on-demand for Pro Members and attendees.
Pro Discount
Pro Members get exclusive discounts to our TestBash conferences.
Frequently Asked Questions
Can I attend for one day only?
No. TestBash UK has been designed for two full days, so if you decide to attend only one, you'll be missing out. We will not be selling tickets for one day only.
Want to Sponsor TestBash UK 2022?
We have packages available for different types of engagement and budgets. Download the brochure and check all the information today.
Will there be any COVID-19 related measures?
For all of our events, we are following the local government guidelines. On top of what the local governments are advising, venues can also have their extra measures in place.
It is the attendee's responsibility to check these and make sure you have everything you need to attend the event. MoT will not be responsible for any access being denied by the venue.
For TestBash UK 2022, here's what the government and the venue are requesting: